Gefarapay
From WikiCryptoCoins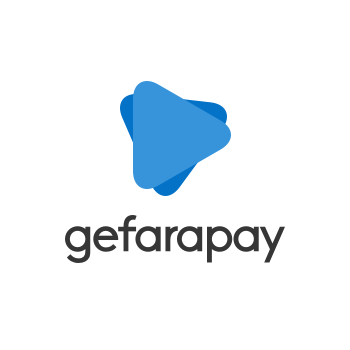 Gefarapay is European cryptocurrency wallet, where you can buy, sell, store and send Bitcoin, Dash, Zcash and Litecoin. Supported payment methods include SEPA transfers (deposit/withdrawal) and Visa/Mastercard (deposit). Gefarapay was founded in 2016 and it is a part of Gefara Group (Gefara GmbH), with headquarters in Vienna.
Main features:
Merchant processing for e-shops
Simple and user-friendly interface (web and mobile apps)
Fast customer support
Interface and support is available in German, Spanish, English and other languages
Low fees
Company's mission
Gefarapay's goal is to provide comfortable daily use of cryptocurrency and best user experience.
User account security
The company is striving to find a balance between safety and accessibility to make verification process easier along with providing maximum security.
Multi-factor security system: Google Authenticator, SMS-code, PIN-code, E-mail code and regular password
Protection against brute-force of passwords or codes
Protection against searching of existing users
Segregated document storage system
Encryption of user private data
System security
Safety is the main focus of the platform. Gefarapay has integrated last generation security system to reduce system hack risks:
Protected servers on professional data center
Data replication systems
Protection against DDos attacks
Protection against XSS
Protection against SQL injections
Multiple validators for system integrity check
Variety of backup data sources
Coin Storage
The ultimate coin volume is located in the offline cold storage, so the funds are immune to hacking attacks. Hot storage is only used for providing day-to-day liquidity.
Customer support
Customer support is available every day, from 10am till 10pm CET with a reasonable response time. Website is currently available in English, German, Spanish and other languages. It also offers multi-language support service.
Fees
The company strives to keep commissions on a low level.
Processing
Gefarapay processing solution allows to accept cryptocurrency payments for different online services and goods and receive money directly into the bank account in euro or in Cryptocurrency. Beside the standard API integration, the platform offers White Label processing scheme.
Mobile Application
Apart from the web version, Gefarapay is available for downloading as a mobile application for Android and iOS.