EOS
EOS cryptocurrency guide advises where to buy and how to buy EOS. This guide also contains the markets, value, trading, investing, buying, selling, transactions, blockchain, mining, technology, advantages, risks, history, legislation, regulation, security, payment, networks and many other interesting facts about EOS as well its status in the world of cryptocurrencies.
EOS, Saturday, 2021-04-10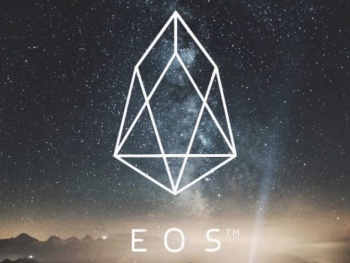 What Is EOS?
The entry of cryptocurrencies into the financial sector in 2009 ushered a new era. An era that is full of promises, inventions, innovations, and indeed uncertainty. Satoshi Nakamoto, the founder of Bitcoin, probably never envisaged that the blockchain technology he was introducing would outgrow him by far. Within a few years of launch, the blockchain technology became the bedrock of very many applications in the finance, research, academia, and even medicine among others.
The growth of cryptocurrencies has led to the demand for more effective versions. Even those involved in designing early versions were fast to poke holes into their operations and craft new and more effective cryptocurrencies. EOS is one of these new open source cryptocurrencies that entered the market in mid-2017.
What exactly is EOS?
EOS is a blockchain that runs as a smart contract for deployment of Decentralized applications (Dapps) and decentralized autonomous corporations. It was introduced to address the problems of scalability, high transaction fees, and others reported in other cryptocurrencies.
At Bitcoin, the transactions were slower, and the platform did not allow Dapps and currency functionality. This was the reason why Vitalik Buterin designed Ethereum. Though Ethereum was aimed at addressing the issue of scalability in Bitcoin, the number of transactions it supports per second is still very low compared to the current demand for powering internet of things for a smart economy. Now, EOS comes to fill this gap.
The EOS platform was crafted to facilitate more applications and address the problem of scalability. EOS can handle more than 50,000 transactions per second. This is far ahead of the conventional industry leaders such as Visa that can only handle a maximum 24,000 transactions per second.
By creating a platform such as this, EOS is aiming at helping developers and companies to intensify the creation of Decentralized applications and advancing the tokenized economy.
Beginner's Guide to EOS
The reports of fast growth of top cryptocurrencies such as Bitcoin and Bitcoin Cash have become sensational. In about ten years (2009-2018), a person who invested one dollar in the Bitcoin network is now worth more than $10,000. This is incredible. Now, if you are targeting to enter the cryptocurrency world and enjoy such huge growth, it is important to start where Bitcoin started. That is right. This means identifying high potential cryptocurrencies and investing in them. One such cryptocurrency is EOS. This is one of the youngest cryptocurrencies that entered in the market in June of 2017. It is still in its ICO (Initial Coin Offering) stage that will close in June of 2018. The cryptocurrency has demonstrated so much potential that investors are indeed leaving other cryptocurrencies and joining it.
Why EOS? What goodies does it bring with it?
When Bitcoin entered the financial sector in 2009, it promised users of a better system that could guarantee them faster transactions at lower costs. Though it delivered on these promises, issues regarding fungibility, scalability, and cost soon emerged. Interestingly, even the networks that followed Bitcoins only partially solved a few issues.
Now, enters EOS cryptocurrency. The cryptocurrency is being referred as the Bitcoin of the future because its architecture targets one goal; addressing all the issues with prior cryptos. For example, EOS can handle more than 50,000 transactions in every second. Compare this with only 3 transactions that Bitcoin handles per second. EOS capacity is even higher than the market leader, VISA. Do not miss the opportunity to join and invest in EOS. But it is important to make informed decisions by reading more about EOS.
From enhancing fungibility to cutting transaction costs to zero, EOS is promising to help users realize the objectives they have always yearned for. But it is its design and capability to support Decentralized applications Dapps that is making its value to grow exponentially even at the ICO stage.
With the huge potential in EOS, you need to take a closer look to appreciate the hidden gem and risks that come with joining it. This guide provides comprehensive answers to all the questions you might have about EOS, its technology and much more.
Welcome to the guide and continue discovering things such as how to buy EOS, how to trade, the best EOS wallets, profitability of the cryptocurrency, and why it has huge potential to become a major payment network. Whether you are new to cryptocurrencies of have been in this niche for some time, this guide is the eye opener that you need to get EOS, start trading in the markets, and understand more about it.
Where and How to Buy EOS?
Cryptocurrencies are the big thing today. Everyone wants to join and become part of them. This high demand is being pushed by the fast growth of top cryptocurrencies in the markets. Just like Bitcoin's price and demand hit the roof in 2017 and 2018; the value of EOS has also surged and pushed up the demand. The architecture, publicity, and capabilities of EOS are making people believe that it could reach the level of Bitcoin in less than ten years. This indicates that it is a very potent line of investment.
This revelation makes people start asking one major question on where and how to get EOS. Here is the full account of how to get IOS.
Start by acquiring an appropriate EOS wallet. An EOS wallet is a digital location that will hold your coins after the purchase process is completed.
Select an appropriate exchange to buy EOS. EOS is traded in different cryptocurrency exchanges that operate like standard forex markets. However, the crypto exchanges trade in crypto coins such as Bitcoin, EOS, Ether, and Ripple among others. Some top exchanges include Poloniex, Bitfinex, and CEX.io.
After selecting an appropriate exchange, you have to sign up for an account before getting the opportunity to purchase EOS.
You can also buy EOS from cryptocurrency clubs. These are clubs developed in cities with a lot of cryptocurrency users to facilitate sharing of information. They are informal meetings where people meet, share and get to know each other. You can also get a person willing to sell EOS in such clubs. A good example is the LocalBitcoins.com. Note that even with such clubs, you must have an appropriate wallet.
EOS Wallet
The moment you decide to join the cryptocurrency world, the first must-have thing is an appropriate wallet. Whether you target mining the EOS in its main platform, buy from others in the exchanges, send money, or trade in the available markets, you need a wallet. The types of wallets available for cryptocurrency enthusiasts include web-based wallets, hardware wallets, desktop wallets, mobile wallets, and paper wallets.
At this point, we need to demystify the term digital wallet carefully. While the main definition of a digital wallet is a location for holding digital assets such as EOS, it is a misnomer. The digital coins are neither physical nor do they leave the main network. Therefore, they cannot be stored in a wallet!
What the wallet stores is a set of keys that point and link to your coins in the EOS network. Put it this way; you have the keys, you have your EOS. The first set of keys stored in the wallet is the private keys. These are set of codes that are only known to the wallet and the owner. You should never share the private keys with anyone.
The second type of key stored in a digital wallet is the public keys. This is the code that helps others to make payment to your wallet. If someone wants to make payment to your wallet, you provide the public keys. If you want to send funds to another wallet, you provide the miners with the public keys. You should never share the private keys with anyone.
Registering EOS tokens can be done by using EOS Key Generation App (third party) or EOS Token Distribution App on the www.eos.io website. Both of the apps are able to generate an EOS key pair.
Picking the best EOS wallet
As you set out picking the best wallet, it is very important to appreciate the risks that come with it. Therefore, you need to only pick the best wallet. Remember that this will be the ultimate platform that will make trading in the markets possible. To pick the best, here are some crucial options to consider.
Only select the wallet with no hacking history.
Select the wallet with a good reputation from past users.
Only go for the wallets with cold storage and reliable backups.
Ensure to select the digital wallet with a good user interface.
Ensure that the selected wallet is compatible with your operating system.
Top four EOS wallets
The architecture of EOS mimics that of Ethereum in so many ways. Therefore, most of the wallets that support Ethereum will also work for EOS.
This is a finger-sized hardware wallet that has cut a name for being extra secure. Your EOS are stored offline to prevent access by unauthorized individuals. The wallet security is so good that users can even make transactions in a compromised computer without worrying about losing their EOS. Make sure to generate the special private key seed phrase the first time you activate Ledger Nano S. This key is very important for recovering EOS in the case the wallet gets damaged.
This is another hardware wallet that operates like the Ledger Nano S. It resembles the standard flash drive and stores EOS in a special chip that can only be activated using the owner's password. The wallet generates special seed phrase for EOS recovery in the case of wallet loss.
This is one of the leading wallets designed to operate in both mobile devices and desktops. It comes with diverse security features and a robust open community. You can use it for Android, iOS, Windows, Linux and Mac operating systems.
MyEther wallet (web-based wallet).
This is a web-based wallet that allows users to take full control of their keys. Other web-based wallets such as Coinbase manage the private keys for the clients. The wallet allows users to write and use smart contracts on the EOS platform.
Caution! When selecting digital wallets, it is important to exercise a lot of caution because not every software advertised out there is actually a wallet. Some are malware that could even steal your EOS.
Where to Buy EOS with Credit Card?
When the term a cashless society is mentioned, what comes to the minds of many people is plastic money such as credit card. The cards are preferred because of their acceptability, especially on online purchases. However, many have been asking whether it is possible to buy EOS with credit cards. The demand to use the credit cards is very high especially at the EOS ICO stage when everyone is rushing to get the highly valued EOS tokens. Here are some of the places you can buy EOS with a credit card.
Where to Buy EOS with PayPal?
There is no direct method of buying EOS with PayPal. Notably, PayPal discourages its users from making cryptocurrency related transactions. Therefore, you could easily get the account suspended if noted to have used PayPal for purchasing crypto coins. The only way to purchase EOS with PayPal is identifying platforms that accept PayPal. Here are some of the platforms you should consider.
How to Buy EOS with Wire Transfer?
One thing that a lot of people have a special attachment to is a bank. They rush to banks to get loans, financial advice, trust them with salary, and even securing personal assets. Therefore, if you have some cash in a bank account and want to buy EOS tokens, there are some exchanges that accept wire transfers. However, you need to have patience because wire transfers take time before the cash hits the exchange. Here is the process of buying EOS with a wire transfer.
Start by opening an appropriate EOS wallet. This is the location where your EOS will go after the buyout is completed.
Load your bank account with ample cash factoring the additional charges for using the exchanges.
Identify an appropriate exchange that accepts wire transfer. Then, register and confirm your trading account. Some good examples include Gemini, Bitfinex, and CEX.io.
On the exchange user interface, navigate to the purchase section. Select EOS and tick wire transfer as the payment method. You will be required to enter the bank account details and confirm the transaction. The process might take a few days depending on the bank of choice and location of the exchange.
Where to Sell and Trade EOS?
Many people who are joining the EOS network are interested in trading the native tokens for other crypto coins or even fiat. Whether you received EOS as payment or mined them in the network, you can take advantage of the price shift in the top exchanges to make huge returns.
The first step to take in trading or selling EOS is selecting the right EOS wallet. This is the location that will hold your EOS to facilitate selling on various platforms. Remember that unlike the EOS and other cryptocurrencies, the trading platforms require users to register with personal details such as phone number and proof of address. It is important to note that most trading platforms picked EOS when still on the ICO stage between June 2017 and June 2018. Here are the top four platforms to trade EOS.
1) CEX.io
CEX.io is among the most diverse cryptocurrency markets available today. The market allows both crypto-to-crypto and crypto-fiat trading. Its advanced analytics help traders to understand the progress in various markets and make the right investment decisions.
2) Bitfinex
Bitfinex is one of the renowned cryptocurrency trading platforms today. It is preferred by traders because it supports many cryptocurrencies. This means that EOS can always be traded with the most profitable pair in the market.
To make trading easy and profitable, Bitfinex provides users with advanced trading analytics to assist them in drawing the right decisions faster. Whether you are new or have been in the crypto world for some time, the easy to use user interface and advanced metrics will help to view orders, positions, and price shifts for easier trading.
For traders who intend to move huge volumes, the platform allows them to make unlimited withdrawals and use various methods of payment. This implies that you can buy or pay for EOS using fiat currency such as the UK Pound or the US Dollar.
3) Kraken
Kraken is a cryptocurrency trading platform founded in 2011. As one of the oldest exchanges, the platform was initially aimed at helping users trade Bitcoins. However, it has grown over time to include the most demanded cryptocurrencies such as EOS. It is preferred for its rich features and exceptionally low trading fees. It also provides advanced analytics about the market to help users speculate and trade in the most profitable pairs.
The biggest drawback of using Kraken is its poor user interface (UI). Though the experienced traders might not have issues with the UI, newbies take longer to master its Operations. Besides, it also limits the methods of payment that traders can use. This can lock out some traders or force them to go through a lengthy conversion process before trading EOS.
4) Gemini
Like Bitfinex, Gemini is a leading cryptocurrency located in the United States. The exchange has stood out from other markets because of its strict adherence to the banking laws. It is one of the US-based crypto exchanges whose operations closely mimic those of a standard bank. For example, it insures all the deposits made in US Dollars at the FDIC-insurance bank. However, cryptocurrencies are kept in cold storage to reduce the danger of attack.
The main issue with using Gemini is its Geo-specificity. Only traders from Canada, South Korea, The US, Hong Kong, Japan, the UK, and Singapore are allowed to trade in the platform. Besides, it does not allow margin trading. Therefore, it is important to gauge the benefits of using the platform and compare it to other platforms.
How Much Are the Transaction Fees of EOS?
The main reason making people opt for cryptocurrencies when sending money is the low transaction costs. Though EOS is still at the ICO level, Block.one (the founder) is promising zero transaction costs. This is likely to attract a lot of people because the fees in other networks such as Bitcoin are still very high. Think of being able to send money from Chicago to London or other cities for free! But how is this possible when the network is targeting processing over 50,000 transactions per second?
Larimer (one of the EOS founders) explains that he implemented the model in the previous project called Steem and it was successful. When he launched Steem, the main focus was running a crypto network with zero transaction fees. As opposed to charging people and using the raised funds to reward miners who confirm transactions, it is different at EOS. The EOS rewards the shareholders and validators based on annual market capitalization. The two entities (shareholders and validators) share 5% of the annual market capitalization. Once the EOS ICO (Initial Coin Offering) is over in June of 2018, the cryptocurrency community will be very keen to see how this system is implemented.
EOS Markets
EOS markets are platforms that allow people with EOS coins to join and trade them for fiat or other crypto assets. The exchanges are very diverse and guided by local laws. Therefore, while the EOS network allows users to operate anonymously, the markets require them to provide comprehensive personal details and even verify them with respective authorities. One thing you need to note when selecting cryptocurrency markets is that they are the easiest targets for hackers and cybercriminals. To be sure of picking the best EOS market, here are some useful tips to consider.
Identify a market that has a good reputation.
Only use the market with no hacking history.
Pick the market that accepts traders from your country.
Select the market that has a vibrant developer team.
Pick the platform with subtle charges.
Only go to the market that accepts many cryptocurrencies.
A market that insures traders' crypto coins will be more secure.
Top four EOS markets to consider
1) Binance exchange
This is a Chinese based cryptocurrency market that is growing rapidly. Interestingly, the market is open to people from all other countries but not from the home country. This is attributed to the strong Chinese criticism of EOS and other cryptocurrencies. You can opt to trade directly on the platform or use the cryptocurrency's native coin called Binance Coin (BNB).
They have a very small fee that is capped at 0.1%. This is very small compared to others that charge as high as 1%. To start trading in the exchange, you have to register and verify your account.
To make trading more intuitive, Binance is multi-lingual. You can select the preferred language to understand, trade, and make more profits. They also released regular offers to reward users on the network and encourage them to continue trading.
2) Changelly
One major challenge of using many cryptocurrency exchanges is the lengthy registration and verification process. In some cases, people are even forced to miss the targeted investment opportunities as they wait for verification. However, Changelly has stood out from others because of allowing users only to use their email address to register for accounts and start trading.
The exchange supports EOS traders for other fiats or fiat currencies. Users can also buy from the exchange using credit cards for faster transactions and wire transfers. The trading fee at the exchange is 0.5%. This is relatively low compared to other top exchanges that charge up to 1.5%.
3) Bithumb exchange
This is a South Korean based crypto exchange and one of the leading markets in the globe. It is one of the exchanges that first noted and picked the EOS because of its potential very early in the ICO stage. Because of its huge following and authority in the market, many cryptocurrencies tend to spike in value after entering the Bithumb exchange.
It has a very great user interface and allows users to trade in multiple crypto pairs. It also accepts payment in fiat currencies and provides live updates on various cryptocurrencies performances. Even new traders find it very easy to join and start trading like pros.
In June of 2017, the exchange was hacked, and more than 30,000 of its clients lost a lot of money worth of Bitcoins and Ethereum. It is, therefore, crucial to join the market with caution. For example, you could consider only putting some investment in Bithumb and directing others to a different platform.
4) Gate.io
This is another fast upcoming cryptocurrency that supports a lot of crypto coins. The cryptocurrency provides users with a great user interface for easier trading. But more people see Gate.io as a good platform for trading EOS on their mobile platforms. The app is available for both iOS and Android. They also have a very small fee and occasionally release 10% discount on the transaction fee.
Value of EOS
The value of EOS has amazed a lot of people because of the rapid growth even though it is still in the ICO stage. In cryptocurrencies, the value of a specific coin is mainly driven by the future expectations. Because of EOS association with tech experts in the crypto world and demonstration that it will solve systemic issues in other networks, many people have a lot of trust and are rushing to acquire the tokens in droves.
When EOS was launched, and its ICO (Initial Coin Offering) initiated, the value of its tokens was only three dollars. However, this value has grown to reach eight dollars in early January of 2018. The fast-growing demand and upward shift of EOS have also pushed the market capitalization above the $8 billion mark. By the close of the ICO in June 2018, the cryptocurrency is expected to have one of the highest market capitalizations in the crypto industry.
Is It Profitable to Invest in EOS?
Investing in EOS is one of the best ideas right now. Since the EOS ICO was launched in June of 2017, EOS has demonstrated the huge potential that could catapult it to become the next big thing in the market. Many people argue that this could be the next Bitcoin in the market. Here are some crucial indicators that EOS is a great investment.
The cryptocurrency has gained value so much between the launch of the ICO and early 2018. An investor who bought several tokens at three dollars in June 2017 is enjoying more than 150% growth in early 2018. Therefore, you can expect even faster growth in the coming months of 2018 and later.
The EOS community is growing rapidly. Since Larimer announcement that EOS would launch through an ICO, the supporting community has been growing rapidly. Everyone agrees that this is the cryptocurrency of the future. This growth is directly marketing the cryptocurrency and will help to grow its value and profitability over time.
EOS supports very many operations. With time, the value of a cryptocurrency networks is shifting from being seen a simple network for sending money to other supported activities. This means that the EOS network will be more valuable and profitable because it supports decentralized applications. A user can create apps to launch games, run casinos, other financial services, and even consultancies. This is what will keep growing the profitability of every token you acquire at EOS.
The cryptocurrency community is in agreement that the model used by the EOS is unique. The fact that it helps to solve huge problems such as scalability and transaction fees means it has huge potential to grow exponentially. This is the reason that some are even offloading Bitcoins and joining EOS.
While the potential for investment growth at EOS is so high, it is also crucial to appreciate that numerous challenges lay on the way. For example, it is very difficult to tell how the looming regulations will affect the expected EOS growth. Therefore, you should be very cautious when investing in cryptocurrencies. The secret is spreading the investment across different cryptocurrencies, fiat, and even hard currencies.
Where to Spend or Use EOS?
Up to early 2018, no shop or store was accepting EOS. This is because it is still at the ICO (Initial Coin Offering) stage and is yet to hit the market. It might take time before stores and trader start accepting EOS for payment. However, it is still possible to use it to make a purchase. You only need to convert to the equivalent of an accepted crypto coin such as Bitcoin to make a purchase.
Can EOS Grow to Become a Major Payment Network?
EOS has a huge potential to become a major payment network. Today, many people are rushing to the cryptocurrencies because of associated benefits especially the small cost of sending money. The transactions are peer-to-peer to enable people to send money directly without involving third parties.
EOS has a huge potential of becoming a major payment network because of the enhanced capability to handle a lot of transactions. With the EOS infrastructure having a capability of handling more than 50,000 transactions per second, it automatically propels it to the top position. It even rushes far past conventional leaders such as VISA that only processes about 25,000 transactions. This means that a lot of people and traders will prefer to use the EOS network compared to other networks for speedy transactions.
Though EOS is still at the ICO stage, the development team has indicated that transactions will be free. Dan Larimer indicated that he tested the idea when he implemented Steem and it worked well. This will be a huge attraction to the cryptocurrency because other networks are still very expensive.
To become a major payment network, a cryptocurrency must form a partnership with many businesses. If people can pay for services and products using EOS, it can easily grow to become a major payment network. By providing a great platform for implementing decentralized applications, EOS is setting the stage for more businesses that will accept it for payment. For example, a gaming app developed in the EOS network will use EOS coins for payment.
Note that the acceptance of EOS as a major payment network will be determined by progressive works on the cryptocurrency code. The progress, after the ICO is over, will be crucial in determining how people perceive it. For example, a successful attack such as the one that took place at Ethereum during the infamous DAO attack could make the trust people have in the network to wither.
How Does EOS Work?
EOS was designed to bring some improvements in the Bitcoin and Ethereum networks. While the target is working on addressing the major flaws in the two networks, EOS borrows so much from them. EOS employs the ambitious Delegated-Proof-of-Stake (DPoS) consensus protocol that involves selecting several representatives and bestowing the responsibility of verifying transactions to them.
When you decide to join the EOS network, you have to start at the stakeholder level. All the nodes are stakeholders in the network. Then, depending on the amount of EOS coins you hold and transactions done over time, you stand a chance of getting voted to become a delegate. This is the entity charged with making most decisions especially confirming EOS transactions.
When a user initiates a transaction, the delegates decide the node that should verify it. Then, the delegates have to confirm the transaction further before it is added to the EOS public ledger. The entire process takes place very fast because the EOS network can complete more than 50,000 transactions per second.
The EOS system, like other cryptocurrencies, managed to bypass all centralized institutions because transactions are done on a peer-to-peer basis. However, though concerns have been raised about the small number of delegates for confirming transactions, the Block.one team insists that the power of the network is vested on all nodes distributed across the globe. If a delegate is found to be compromised, he is voted out by the shareholders.
The platform also allows users to design and deploy decentralized applications (Dapps). This means that you can run an application such as gaming, ICO, or even another cryptocurrency on the EOS core code.
Does EOS Use Blockchain Technology?
Yes, EOS uses blockchain technology. The EOS system operates as a network of blocks containing transactions confirmed by the nodes in the network. A new block is added into the blockchain or EOS public ledger every three seconds. The blockchain model starts when a user initiates a transaction.
To initiate a transaction, you need to be part of the EOS network and have an appropriate digital wallet. The transaction is immediately picked and confirmed by the nodes that are spread in the network. The confirmation involves checking whether the sender actually has the EOS coins he is trying to send. If the sender has enough EOS to send and the receiver address is captured correctly, the transaction is confirmed and included in the next block that will be added to the public ledger.
The transactions and details are encrypted and added permanently to the public ledger. Once this confirmation has been done, the transaction cannot be reversed. It is, therefore, very important that the sender triple checks the public address of the target recipient to avoid making a loss.
Mining EOS
Mining in EOS network is the process of confirming transactions and adding new blocks in its public edger for a reward. Unlike in other cryptocurrencies that allow everyone to participate in mining, the mining system in the EOS network employs the DPoS (Delegated-Proof-of-Stake). This is a unique method used to help take cryptocurrencies to the next level.
The DPoS consensus algorithm was developed by Dan Larimer and has been tested and proven to work in Steem, Crypti, and BitShares among other projects. In EOS, DPoS involves using a more democratic method of voting where a few selected delegates participate in the process. These selected delegates are the ones that help to secure the block. Interestingly, EOS preferred to use known delegates to act as its main validators of transactions. Larimer was quick to point that making the delegates known opens the door to the risk of bribery. Therefore, the delegates are selected by the nodes spread in the EOS network and can be voted out if suspected of involvement in bribery.
This means that if you join EOS as a miner, you can only start at the stakeholder level. Then, you need to progressively use the network to be selected by the delegates to confirm transactions. Only 21 entities hold the seats as delegates in the EOS network. The decision is considered important in maintaining a 2/3 majority for a sincere system.
The mining block reward is not fixed. The validators and shareholders get a maximum of 5% of the annual market capitalization. If the delegates start asking for too much, the stakeholders vote them out and select a new party. This is the main incentive used to keep the risk of attacks or deter validators getting involved in bribery.
To become a validator, you need to buy as many tokens as possible and be active in the EOS network. This model is used to ensure that only those who are serious and with ample investments are involved in EOS operations. The logic is that people with investment and personal interest in a network are less likely to conspire against it.
If you anticipate becoming a node and start confirming transactions, you have to go beyond purchasing higher hashing power. Here is a summery of what you need.
Invest ample resources in EOS.
Be very active in the network by sending and making transactions.
Have an appropriate EOS wallet.
Acquire hardware with high hashing power to work as a miner.
What Are the Advantages of EOS?
Since the entry of Bitcoin into the world of finances, it has become very easy for others to follow the same trend and become equally effective. EOS is one cryptocurrency that has achieved so much growth though it is only a couple of months old by early 2018. If you anticipate joining the network, here are some of the key advantages to anticipate.
EOS is an anonymous digital currency
While people are used to making financial transactions through their banks, the details of every transaction are accessible to all people. The cashier, management, and even the regulatory authorities can get your details easily. However, using EOS provides users with a new method of making transactions in total privacy. When making a transaction, it is only you and the recipient who know the details. Even the miners who confirm the transactions can only ascertain that the public address has ample funds but cannot pull out personal information.
A sure way to save and invest without worrying about third-party seizures
Today, the risk of getting your bank accounts frozen because of a case that swirls to your doorstep is very easy. In fact, you do not even need to get involved in a criminal activity. However, EOS has provided a very effective way of investing and saving without the risk of seizure from third parties. Because your EOS node is anonymous and no one can dig out the details, there is no way a court of law can reach and freeze your savings.
The value of EOS is growing rapidly
When the white paper of EOS was released, cryptocurrency experts were fast to point at the huge opportunities associated with it. This is what has made the EOS ICO (Initial Coin Offering) very successful. The trust that people have shown on EOS is expected to continue growing its value over time. Therefore, you can invest today and expect to reap handsomely in the coming years.
It is the cheapest and fastest way to send funds across the globe
Sending money across the globe is always a challenge. If you opt to use a bank, both the sender and receiver must have a bank account and their details scrutinized. It means that the transactions take time and are also very expensive. Completing a wire transfer payment could at times take several days. However, EOS is very fast and cheap. Sending funds from New York to Singapore or London to Caracas among other areas is very cheap. The transactions will be completed in a second. EOS system can handle more than 50,000 transactions/ second.
The surest way to send cash in utmost freedom
If you are using the conventional banking system to make payments, there are a lot of restrictions. You must be from a specific country and can only operate during the working hours. However, EOS system puts absolute control in the user's hands. This means that you can use the network anytime and anywhere as far as the receiver is also in the EOS network. Even if it is at night, during the public holidays, or weekends, everything is under your control.
EOS cryptocurrency provides more than just a platform to send cash
While other top brands such as Bitcoin have made a name for their application in sending cash, EOS goes beyond that. It makes sending more convenient and further allows users to implement smart contracts. Once you become a node in the EOS network, you can achieve a lot of things. You can use the platform resources to create and deploy decentralized applications.
A great opportunity to make huge returns
Like other cryptocurrencies, EOS network is supported by miners. These are people who confirm the transactions in the EOS system. With the current fast growth of the crypto in the market, a lot of miners are opting to use their mining power and converting the rewards into savings. Others are making a lot of cash by trading EOS in different markets.
What Are the Risks of EOS?
EOS, like other cryptocurrencies, comes with its own share of risks. Even though a lot of people are having great hope in the crypto and believe it could be the next Bitcoin, it is important to know about the dangers that lay on the road. Here are some of these risks that EOS users, miners, and others joining the network should anticipate.
Transactions in the EOS network are irreversible
When a transaction is made and added to the EOS public ledger, it cannot be reversed. This means that if one makes a mistake and sends EOS to the wrong address, the funds are lost forever. This is one of the main ways users in the EOS system are losing their coins.
EOS and other cryptocurrencies are not regulated. However, their operations have rattled many governments with some insisting they will ban them. Therefore, the looming regulations are a huge threat to EOS and indeed the entire cryptocurrency industry. If many governments pass laws banning or restricting the use of cryptocurrencies, there is a risk of EOS losing its value.
The danger of EOS losing its appeal
Just like EOS has entered the market with new technologies that make it more appealing, the same fate is likely to face it in future. More advanced technologies are likely to enter the market and make older cryptocurrencies less appealing. This is likely to cause huge shift in demand in favor of the latter and more advanced versions.
The danger of cyber attacks
The cryptocurrency is very new
EOS is the youngest cryptocurrency in the market by early 2018. This means that though it has a lot of potential with its lovely features, you cannot be assured of its stability. It might take more than five years before some of its features are confirmed to be completely stable.
The EOS value is market driven
The value of EOS is market driven. The high trending value is likely to get influenced by many factors just like fiat currencies. Since you cannot predict some of these occurrences, the chances are that the price can fluctuate suddenly and cause huge losses. Some of these factors include new cryptocurrencies, hacking of other networks, and regulations.
The enterprises supporting EOS are still relatively small
The superiority and success of any cryptocurrency are gauged by its value and supporting enterprises. Though EOS has scored on the first, it has a long way to go to win the support of many enterprises. If you compare EOS with other enterprises that have bigger acceptance such as Bitcoin and Ripple, there is no doubt that EOS has a long way to go.
Some of the founders are known to abandon projects they initiated
One of the top figures associated with EOS, Dan Larimer is known for abandoning projects he initiated. Though projects such as BitShares were considered highly successful, how Larimer exited is still unclear. There is a probability that he and the team could also leave the EOS project in future.
While the EOS project excited the cryptocurrency community right from the white paper level, the risks associated with it are very many. The privacy of the EOS network, risk of attacks, and possibilities of losing EOS are risks that keep haunting EOS just like other networks. It is Crucial to be aware of these risks and take precautionary measures when joining the EOS network.
What Happens if EOS Gets Lost?
Once you have acquired some EOS, it is important to appreciate that the risk of loss looms. Many people have been complaining that they have lost their EOS after sending to the wrong address. But the danger is that such a loss is irreversible. It is even more painful to know that EOS is not regulated and does not have a customer protection system in place. This means there is nowhere to report to. Therefore, what happens if EOS gets lost?
Causes of EOS loss
Before we delve deeper into what happens after EOS gets lost, it is important also to establish how such a loss occurs. This is very important in defining what happens immediately after the loss. The main causes of EOS loss include;
Sending EOS to the wrong address.
Your wallet getting hacked and EOS siphoned away.
An attack at the cryptocurrency exchange level.
Losing your EOS wallet's private keys.
Loss of the computer or phone with the EOS wallet.
Formatting the drive with the EOS client and wallet.
What exactly happens when EOS gets lost?
One important thing to underscore at this point is that EOS native coins do note leave its network. Therefore, if you send EOS to the wrong address or gets hacked, the EOS still remains in the network but with a different address/ person. The big problem is that no one can tell the address and the transaction CANNOT be reversed.
If you lose the EOS by forgetting the private keys or losing the EOS wallet, the native assets will still be in the system but in a dormant stake. If you cannot recover the wallet or the private keys, the EOS will forever remain there in that dormant state since there is no way to activate them.
Why you must register EOS tokens by June 2018
The notice shouting mapped ERC-20 tokens will be frozen and converted into real EOS tokens on the EOS blockchain is everywhere. This has made many people start wondering what exactly is happening at EOS. What exactly is this mapping/registration of EOS tokens all about?
What exactly is EOS mapping/registration? Why is it important?
EOS is moving to a new blockchain starting from 1st June of 2018. Registering/mapping EOS is creating a new pair of EOS private and public keys and registering with an Ethereum address. On June 1st of 2018, all the EOS tokens will be frozen and, therefore, become non-transferable on the Ethereum blockchain.
This is crucial because it will not be possible to transfer the tokens 48 hours after the tokens sale curtain falls. This implies that all the EOS tokens at that point will die (get frozen). Then, only the registered/ mapped tokens will be reborn in the EOS blockchain genesis block. This is the definition given by block.one. To demonstrate this, here is an example.
If you move EOS ERC-20 tokens to a specific exchange, but fail to get them to an Ethereum supported wallet that is mapped to an EOS address, you will lose access to the EOS tokens on the native network come 3rd June of 2018. You need to register all the EOS tokens.
But hold on, you have all the time until 1st June to register with EOS. The most important thing about it is having the valid EOS key-pair that have a public key mapped to an Ethereum wallet with EOS ERC20 tokens by 1st June of 2018. June 1 (22:59 UTC) is the end of EOS token sale. After this time, a grace period of 48 hours will be provided to those who will not have registered their tokens.
How to register EOS tokens
To put it differently, EOS is moving to a new blockchain starting from 1st June of 2018. Therefore, registration is aimed at securely moving the tokens to the new blockchain. You do not want to lose EOS tokens. Right? To register the tokens, here is the procedure to follow.
Start by transferring the EOS coins you own to an Ethereum wallet (this should be a wallet that you have control with private keys). A great example is Ledger Nano S. Make sure that no EOS tokens are left in the trading exchange because you cannot tell with certainty that they will be credited to you on the new EOS blockchain.
Generate an EOS address. This is the address that will be used for new EOS blockchain. You can generate the address on GitHub.
Execute the register function from the EOS smart contracts to link your Ethereum address to the future EOS address (this is the address you have just created in step two). Note that for those who stored their wallets in Ledger Nano S or Trezor hardware wallets, the smart contracts should be executed using MyEtherWallet.
Verify the setup to ensure that everything is correct by executing the 'Keys' function from the EOS smart contract. This will prove that the future EOS key (the one created in step two) is perfectly linked to the EOS ERC-20 tokens to be used at the time of the snapshot.
EOS Regulation
There is no regulation that has been established to regulate or guide EOS and its applications. The subject of EOS and cryptocurrencies regulations is a complex one. Many governments are seeing EOS and other cryptocurrencies as disruptive technologies but are hesitant to pass regulations. The EOS touches on a very important section of central administrations operations; regulating currencies and inflation.
One of the central governments authorities' roles is controlling the flow of currencies and inflation. The printing of cash, taxes, and control of inflation are so much intertwined that no government can easily let alternative currencies to take over. But this is exactly what EOS is entering the market to do.
A standard transaction in EOS involves a person sending funds in a peer-to-peer manner without involving banks, central banks, or centralized administrations. Indeed, there is no way that the central authorities can tell that a transaction took place. This means three things:
The government does not net anything in the form of taxes after transactions are completed on the EOS network.
The banks do not make any profits because people are using alternative EOS networks. In fact, they risk closing down.
There is a danger of losing employment in the financial and related services as more people shift to the cheaper EOS for saving, investment, and sending cash.
Why there are no EOS regulation in place yet
Even with these serious disruptions, no government has installed a law in place to regulate EOS. At this point, one is left wondering why regulations are taking so long to install. Here are some crucial reasons.
Most governments are playing catch-up when it comes to blockchain technology. This means they have to study the EOS blockchain and others before passing regulations.
The cryptocurrencies are very elusive. Because all users in the network own EOS, it is very difficult to control it.
The blockchain technology is mutating so fast. Even if the government regulates EOS today, a new form of cryptocurrency will sprout in the subsequent years.
The governments appear to appreciate that though the technology is disruptive, it has some useful applications such as helping address the problem of big data.
One thing that every person interested in EOS should know at this point is that regulations will finally be installed. Therefore, it is crucial to be prepared for EOS aftershocks that might come with such laws.
Is EOS Legal?
EOS is legal. From the United States to Japan, using EOS is legal. While all governments appear irked by the fast proliferation of EOS and other cryptocurrencies, they insist that the cryptocurrencies are legal. Even for those that have provided some guidelines, the focus is advising their citizens on how to treat cryptocurrencies or point the direction regulation are likely to take. To get it even more clearly, it is better to check the EOS legality on a number of countries.
1) The United States.
EOS is legal in the United States. While the federal government was the first to point to the risks that come with using cryptocurrencies, no legislation has been passed to guide or regulate EOS and other cryptocurrencies. The only guideline issued by the US administration was by the Commodities Futures Trading Commission (CFTC) that recommended all cryptocurrencies be treated as commodities.
2) Russia.
In Russia, EOS is legal. Like the US, Russian administration has not passed any regulation to guide, regulate, or ban the use of EOS. However, it has cautioned traders that using cryptocurrencies could be illegal.
3) Hong Kong.
The Hong Kong Special Administrative Region of China has expressed its support for emerging technologies, especially in fintech. However, it appears that the blockchain technologies are edging faster than the Hong Kong authorities' capability to maintain a clear grip. The administration has indicated it will be watching and close any cryptocurrency or related activity that targets crippling the government's capability to collect taxes or steal from people.
4) Japan.
Japan has come out to point that it does not oppose the use of EOS and other cryptocurrencies for trading. The government has indicated that there is no section in the Banking Act and Financial Instruments and Exchange Law that makes illegal to use cryptocurrencies. However, it immediately clarifies that cryptocurrencies are not legal tenders.
5) The European Union.
EOS is legal in the EU. The giant union advises its citizens and individual countries to take caution about the cryptocurrencies. The EU Central Bank has indicated that the traditional regulations operating in the financial sector cannot be applied to EOS and other cryptocurrencies. Instead, it has indicated that a task force should study the cryptocurrencies and give recommendations on the regulations to institute.
With EOS being legal everywhere around the globe, it is time to make the best out of it. Join the network and trade it for optimal profits. However, ensure to keep an eye on the regulations and offload as much as possible when the regulations finally beckon.
EOS and Taxes
While many people are rushing to cryptocurrencies to invest, the notion of operating tax-free is also very exciting. That fact that EOS is unregulated and allows users to operate in complete anonymity has been taken to mean one can hide from tax authorities. At EOS, all transactions are completely encrypted and operations completed on a peer-to-peer basis. It means that there is nowhere the centralized authorities will manage to access to your details to know the money stored in the network or follow where it is being sent.
Though the argument of living without worrying about taxes is exciting to many, tax experts are advising otherwise. While the cryptography in use can help to mask your identity now, technology is advancing so much and you could get unmasked in the future. This could open numerous tax evasion related cases. Therefore, you should treat any revenue generated through trading or operation in the EOS network to be taxable. Here are some recommendations on how to achieve this and still enjoy all the benefits of operating in the EOS network.
Treat income from EOS as taxable income.
Make sure to capture transactions' details and record them well capturing the respective dates.
Ensure to record the value of the corresponding fiat currency at the time of a transaction.
Follow up the progress in regulations' development to know the direction such laws are taking.
Do not fail to seek the help of tax experts if anything is unclear about taxes, regulations, and applications of EOS.
Does EOS Have a Consumer Protection?
EOS does not have consumer protection. The design of EOS borrows strongly from other successful cryptocurrencies such as Ethereum and Bitcoin on consumer protection. While it might be early to draw a conclusion about consumer protection in early 2018 when EOS is still in its ICO stage, there is still no sign that a central authority will be there to directly protect consumers. This means that you do not have anywhere to report or seek help because the network is owned by all the users spread across the globe. Even the government agencies will not be there to assist because EOS and other cryptocurrencies are not regulated.
To operate safely in the EOS network, you need to take extra caution with the addresses used when sending the EOS coins. Besides, you should only engage a highly secure wallet and trade in platforms with a great reputation.
Illegal Activities with EOS
Cryptocurrencies are preferred by criminals because they can operate behind the encrypted anonymity. Whether it is a Ponzi scheme or a fake ICO, many people usually realize when it is too late, and the transactions are irreversible. However, no illegal activity has been reported with EOS by early 2018.
Is EOS Secure?
One of the main objectives of developing EOS was to create a more secure and scalable cryptocurrency. People joining EOS want to get the assurance that their EOS coins are free from attacks. EOS achieved this in a number of ways.
All the transactions in the network are encrypted. By encrypting the details of all users, it means that no one can easily break into the network and steal your EOS coins.
It employs a Delegated-Proof-of-Stake (DPoS) model to prevent collusion between validators and forcing a fork. The system uses hashes to point at the latest blocks depending on the time they were created. A transaction is only considered valid if the hash pointer is not evident in any fork of the chain. This helps to prevent a transaction that has been made being discarded.
The development team also strengthened its code and promised to regularly update it once the ICO is complete. This is very important because it will be easy to identify gaps and seal them before hackers can use them to attack the network.
While the EOS team is very committed to providing optimal security to users in the network, you also need to take a personal initiative to protect your information and investment. It is particularly important to carefully secure your private keys, pick the wallet carefully, and only use exchanges without a hacking history.
Is EOS Anonymous?
EOS is completely anonymous. After taking a lot of time with BitShares and Steem, Larimer pointed that he and other Block.one team wanted to make a platform that would guarantee users of optimal security and anonymity. They wanted to provide assurance that you can operate without worrying other users in the network or central authorities can unmask your identity. The anonymity in the network is based on three levels.
Encryption of all transactions taking place in the network.
Application of the Delegated-Proof-of-Stake that takes confirmation of transactions through two levels.
All decisions are made through consensus in the network. The validators have to come to an agreement when an issue arises in the network.
Has EOS Ever Been Hacked?
EOS is a relatively new cryptocurrency. It is, actually, the youngest cryptocurrency that is still in the ICO that is running up to mid-2018. Even with such a short history, no report of hacking has been reported in its network. However, this does not posit that there are no hacking attempts. The EOS team keeps working extra hard to identify and repel threats at the earliest possible instance.
How Can I Restore EOS?
After working so hard to get EOS, losing them can be very painful. In some cases, people take months or years to mine the coins only to realize that they have lost the private keys to EOS wallets. In many cases, loss of your EOS is permanent. You cannot recover them! For example, if you lose EOS by sending to the wrong address, they are gone forever. However, there are situations when you can restore EOS. If you lost EOS by forgetting the private keys, it is possible to recover them.
When you first joined EOS, the wallet that you selected generated a recovery seed phrase that should be used for recovery in case the wallet gets damaged or lost. All you need is accessing this private seed and follow the procedure provided by the wallet to recover EOS. It is very important for you to keep the recovery seed phrase well since you can never tell when a loss will strike.
If you lost EOS through loss of the wallet, it is possible to restore using the backup and private seed phrase. In some cases, you can format the drive with the EOS wallet or the device can be stolen altogether. In such a situation, you can easily restore EOS using the backup wallet. You could also get a new wallet and use the private seed phrase to reconcile it with the system network.
With cases of loss being way too common, it is crucial to take every precaution after joining the EOS network. Here are a number of crucial things you can do to remain safe and avoid losing EOS.
Do not share the private keys with anyone.
Consider only using the same computer for EOS related transactions. You could even designate a specific computer for related tasks.
Make sure to generate the private keys seed phrase after getting an EOS wallet.
Ensure to maintain a backup for the EOS wallet for easier recovery.
Always keep the computers used for EOS transactions updated.
Stay in touch with the EOS community to learn about cryptocurrencies security and associated technologies.
One more thing! While it might sound really hard, it is important to appreciate that you cannot be assured of being 100% secure. If your EOS is not lost at the blockchain level, the risk still awaits you at the exchange and even wallet level. Therefore, it is advisable only to invest what you can afford to lose.
Why Do People Trust EOS?
The entry of EOS in the cryptocurrency world has injected a special sense of enthusiasm and trust. Many people are turning to EOS because they see the potential. Some are even offloading Ethereum and Bitcoin and acquiring EOS. Therefore, why the trust?
EOS architecture is carefully thought of and articulately rectifies issues identified on other platforms such as Bitcoin, Litecoin, and Ethereum.
It is the only cryptocurrency with high transaction capability that beats the top financial services providers in the conventional market. This places it ahead of other cryptocurrencies and conventional financial services providers.
The cryptocurrency is associated with some of the most successful tech experts such as Dan Larimer in the cryptocurrency world.
People are of the view that if EOS is in such a great demand at demand at the ICO stage, the chances are that its value will grow rapidly after June 2018. The EOS ICO closes in June 2018.
It is among the latest cryptocurrency in the globe. It has become a trend that a cryptocurrency always starts at some point (launching/ ICO) before growing to benefit the initial token buyers. This is what many people are counting on when buying the EOS tokens.
The EOS network is more than a cryptocurrency. Like Ethereum, it allows users to deploy decentralized applications and even run other platforms. The additional uses are likely to keep EOS in great demand and push its value even higher over time.
History of EOS
Though EOS history is very short after debuting through the EOS ICO in June 2017, it cannot be complete without looking at the events preceding it. In 2014, the EOS founder, Dan Larimer launched BitShares that operates as a decentralized exchange. Though people hold very divergent views about the exchange, Larimer argues that it helped him get a clearer focus on developing a new and better cryptocurrency.
In 2016, Larimer developed another highly successful project referred as Steem. This is a social media platform that enables users to generate huge returns based on their popularity. These two developments helped Larimer understand how to solve the bottlenecks that prevented faster adoption and use of cryptocurrencies. BitShares introduced the idea of horizontal scalability while Steem helped to tackle transaction costs.
In June of 2017, the EOS ICO was launched. The EOS team indicated that the ICO would run for an extended period of one year and distribute one billion tokens. This would give a lot of people the opportunity to join and own the project. The ICO is hosted by the Ethereum network and is divided into two main phases that will distribute 90% of the total tokens.
Phase one: This phase will distribute the first 20% of the EOS tokens.
Phase two: This phase will release the second 70% batch of the EOS tokens.
The remaining 10% of the tokens will be released to the Block.one group as the founders of the network.
By early 2018, EOS had grown rapidly and edging close to the nine billion mark in market capitalization. This is a huge achievement for the youngest cryptocurrency to achieve within such a short period after launch.
Who Created EOS?
EOS was created by a group that calls itself Block.one. Block.one is registered as a company in the Cayman Islands with the objective of providing end-to-end solutions to businesses. Specifically, it targets to assist enterprises join and take advantage of blockchain technologies.
The company has a total of 21 members led by the CEO, Brendan Blumer. Blumer has been in the crypto market for more than five years. He was with previous projects such as MMORPGs in the United States and Okay.com in Hong Kong. Blumer is also associated with 1Group in India.
Another very notable member of the group is Dan Larimer. Larimer has been involved in previous remarkable projects such as Steem and BitShares. His most successful of ventures was the development of the Delegated-Proof-of-Stake algorithm that is being applied in most cryptocurrencies today. After founding the DPoS, the algorithm was successfully used in Steem and BitShares. It is the same algorithm being applied in EOS.
However, Larimer has been harshly criticized regarding how he abandoned the previous projects. While founders of other cryptocurrencies and projects such as Ethereum's Vitalik stuck with them even during the lowest moments like the DAO attacks, Larimer exit from projects he created left them in limbo.
Some notable Block.one partners include Brock Pierce, the Chairman of the Bitcoin Foundation, and Ian Grigg, the co-inventor of Triple-Entry Accounting. The entire team has indicated its core role will be making blockchain solutions available to businesses.
EOS Videos and Tutorials
EOS as Explained by Dan Larimer
EOS - Advice to Developers
Understanding EOS
EOS - An Ethereum Killer?
Why EOS May Be The Best Investment of Our Lifetime
See Also