Lisk
Lisk cryptocurrency guide advises where to buy and how to buy Lisk. This guide also contains the markets, value, trading, investing, buying, selling, transactions, blockchain, mining, technology, advantages, risks, history, legislation, regulation, security, payment, networks and many other interesting facts about Lisk as well its status in the world of cryptocurrencies.
Lisk, Saturday, 2021-04-10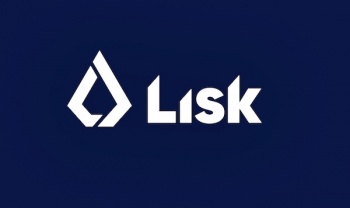 What Is Lisk?
The cryptocurrency ground is adrift. A closer comparison of 2009 when cryptocurrencies debuted to 2018 indicates that their popularity is explosive. More people are accepting cryptocurrencies as means of payment and investment. One of the top cryptocurrencies is Lisk that has demonstrated huge potential for growth. The cryptocurrency was formed as a fork of Crypti early in 2016.
Lisk is an open source blockchain platform that is powered by its native tokens called LSK. The platform allows developers to write dApps (decentralized applications) using JavaScript. The architecture of the Lisk platform allows developers to craft their own sidechains that are linked to the main network. These sidechains can even have their own tokens.
Immediately after it was forked from Crypti, Lisk demand and sales exploded. It became the second most traded and popular cryptocurrency after Bitcoin in Mid-2016. Its ICO (initial coin offering) also became the most successful after raising 14,000 BTC before Ethereum surpassed it.
The core objective of Lisk is to address the problem of scalability in other top blockchain networks especially Bitcoin and Ethereum. Its design and application deviated from the common Proof-of-Work used in Ethereum and Bitcoin to the advanced Delegated Proof of Stake. This has been the main reason for enhanced operations and appeal of the Lisk cryptocurrency.
Beginner's Guide to Lisk
Are you planning to join the cryptocurrency industry? The best method is looking for cryptocurrencies that have demonstrated huge potential for growth. One great example is Lisk. Since Lisk was forked from Crypti by Oliver Beddows and Max Kordek, every expert and the entire cryptocurrency community appear to agree about the huge underlying potential.
However, it is important to take a closer look at the Lisk system and evaluate its potential. Does it provide the impact you anticipate in the crypto world? You need to have all the questions answered comprehensively. This guide has all the answers you need.
This guide is a deep review of Lisk cryptocurrency to establish every component in its system. It explores what Lisk is, its history, founders, and how to buy the native tokens. Besides, the guide brings you useful information about trading, wallets, markets, consumer protection and benefits that come with joining the network.
To help you make unbiased decisions, the guide also delves into the risks you should anticipate after joining the network. Welcome to learn more about the regulations, taxes and security when trading in the network.
Do not simply put money in a network you are unsure about. Start by learning about Lisk to see where it is headed. Welcome to read more and explore this highly promising cryptocurrency that is expected to surpass Bitcoin in the coming years.
Where and How to Buy Lisk?
Between mid-2016 and the first quarter of 2018, the value of Lisk continued to grow progressively. Many people have come to realize that investing in cryptocurrencies can be more rewarding than even real estates. For example, a person who invested one dollar in the Bitcoin network in 2009 reported more than 10,000% growth by early 2018. Now, Lisk is following the same trend and users can anticipate similar growth in the coming years. But to enjoy this massive growth in cryptocurrencies, you need to get the native LSK tokens.
Some of the main methods of getting LSK include joining the delegates who confirm transactions and waiting for a reward or getting paid in LSK. However, these two methods are lengthy and very complex. The best way to get hold of LSK is direct buying. Just like the standard fiat currencies, LSK is traded in the crypto exchanges. Here is the main procedure of buying Lisk.
Get ample cash for buying the LSK coins you want.
Open a cryptocurrency wallet that will hold the LSK after the buyout is over.
Select an appropriate cryptocurrency exchange. It is good to look for the platform that is secure and has low transaction fees. Some of the top exchanges you can consider include Binance, Poloniex, BitSquare, Jubi, ShapeShift, HitBTC, BitBay, Changelly, and BitMEX.
Register for a trading account at the selected exchange and verify your details.
Navigate to the purchase section of the exchange interface and buy the preferred number of the Lisk coins. Note that payment can be made using other cryptocurrencies, fiat currencies, wire transfers, or credit cards depending on the exchange of choice.
Depending on the cryptocurrency exchange of choice, you might need to initiate the process of moving the coins from their account to the personal wallet. Some exchanges insist that you have to store the Lisk for sometime in the trading account while others move them directly to your wallet.
Lisk Wallet
The moment that you decide to join Lisk network means that you have to use the LSK tokens. Whether it is for trading, making payment, or running sidechains, you will need an appropriate container to hold them. Lisk wallets are locations that help users to hold the native assets for trading in exchanges.
The accepted definition of Lisk wallet is a digital storage for the native coins. However, the LSK tokens are digital and never leave the main network. What the Lisk wallet store are the private and public keys. The private keys are special codes that those in the Lisk network use to identify their altcoins. Every time that you want to make a transaction on the Lisk network, the private keys will be required.
The public keys, like their name suggests, are public. They are used to point at the wallet that the LSK should go to after a successful purchase. Therefore, the keys can be shared with people you are expecting to make payment to your account. Depending on the wallet you select, there is a possibility of having many public keys pointing to your wallet. The private keys should never be shared. It is only the user and the wallet who knows it.
The main types of Lisk wallet
Lisk Nano (desktop wallet)
This is the official Lisk wallet that also helps users to act as full nodes. The wallet provides a simple user interface that allows nodes to participate in voting to help with consensus. To help users advance their security and reduce the risk of attack, Lisk Nano also allows users to set a second private key. Even if an attacker manages to crack the first key, it will be very difficult to go through the second one.
Note that the Lisk Nano is designed for direct transactions such as sending LSK, receiving LSK, and voting in the network. However, users who want to get more involvement such as using advanced features like dApps (decentralized apps) development should go for Lisk Core.
Lisk has indicated it is going to support Ledger Nano S wallet. This is a hardware wallet that has won the tag of the most secure digital wallet in the market today. It is designed to help users get full control of their LSK and other altcoins. Your coins are stored in a special chip fixed deep into the wallet. This means that your assets such as LSK will always be offline to reduce the risk of attack and theft.
The architecture of the Ledger Nano S targets helping users to recover their coins in case of a loss. The wallet generates a recovery seed phrase that you can use to regenerate the private seed phrase in the case of damage. The manufacturer of the wallet, Ledger Inc, indicates that you can use the wallet even on a compromised computer without worrying about getting attacked.
Where to Buy Lisk with Credit Card?
Are you planning to join the Lisk network? The first thing is buying some LSK. One great method of buying LSK is using a credit card because it is fast, direct and easy to use. Remember to start by acquiring the right Lisk wallet.
The second step is selecting the trading platform that accepts credit card for payment. Here, you need to be careful because there are some markets that only allow crypto-crypto trading. Note that most of the buyouts are prompt when using credit cards. Some great examples of exchanges that accept credit cards for LSK payment include;
Where to Buy Lisk with PayPal?
When the term cashless society is mentioned, many people think of digital wallets like PayPal. However, PayPal is not full digital because it represents the actual cash you have in a bank account. If your cash is in a PayPal account, there is no direct way to buy LSK. In fact, PayPal considers cryptocurrencies direct competitors and discourages any relationship with them. The best way to buy LSK with cash in the PayPal account is to offload it to a bank account or a credit card.
How to Buy Lisk with Wire Transfer?
For many years, conventional banks have become the most trusted source of funds, savings, and finance related advice. Now, you can also buy LSK with a wire transfer. The only difference between buying LSK with credit cards and wire transfer is that the former is faster. Here is the process of buying LSK with a wire transfer.
Start by acquiring a cryptocurrency wallet.
Deposit ample funds in your account. This should factor the cost of targeted Lisk coins and transaction fees.
Select a cryptocurrency exchange that accepts payment via wire transfer. Some great examples include CEX.io, Bittrex, Poloniex, Coinbase, and Bitfinex.
Once you identify the preferred exchange, select wire transfer as the payment method after picking the targeted LSK quantity. Note that it will take time before the transaction is completed. The selected exchange only sends LSK when the payment hits its accounts.
Where to Sell and Trade Lisk?
Many people joining Lisk network are interested in trading its native tokens as the price continues on an upward surge. The shift has made Lisk one of the most preferred investment opportunities. If you have some LSK and want to cash them, the first thing is to know where to sell and trade them.
The main place to sell and trade Lisk is in exchanges. These are the platforms that bring together sellers and buyers together for trade. The prices on these platforms are driven solely by demand and supply. When looking for the best platforms to sell and trade Lisk, you need to appreciate that they are the easiest target by attackers. The news of top crypto trading platforms being attacked by hackers has become way too common. Therefore, how can you pick the best platform to trade safely and make higher profitability?
Only select the trading platform that has a good reputation from the crypto community.
Pick the platform that does not have a hacking history.
Identify the platform that allows users to trade in many cryptocurrencies.
Select the platform that has low trading fees to avoid all the profit going into charges.
Make sure to look for a platform without geo-restrictions for users from your jurisdictions.
If possible, go for the platforms that allow users to move altcoins to their wallets immediately after trading is over.
The best Lisk selling and trading platforms
To know the best platform, it is important to have your goals right. For example, there are people who might be interested in trading LSK for top cryptos while others might be targeting the emerging altcoins. Remember the rule of the thumb when it comes to trading cryptos is to only move some coins while others are locked up in cold storage. You should also know that it is possible to incur losses when trading in these platforms. Here are the top platforms for selling and trading LSK.
How Much Are the Transaction Fees of Lisk?
The main promise that every cryptocurrency entering the market gives to its community is the low cost of transactions. At Lisk, the cost is 0.1 LSK per transaction. This is a very small amount considering the value of LSK by early 2018 was less than $30. Though the transaction fee is very small, it will continue increasing as the value of LSK takes an upward shift.
To remain competitive, it is important that Lisk development team progressively reviews the transaction fee from time to time. The team could also place a cap on the level that the fee cannot surpass. However, making such a decision should not be a big problem because delegated nodes make a lot of transactions and will no doubt be willing to revise it downwards.
Lisk Markets
Since 2009 when Satoshi Nakamoto introduced the world of cryptocurrencies, their markets have grown rapidly to keep pace with the fast-growing cryptocurrencies. The markets have become the defining moments for every crypto entering the market. Whether it is at the ICO (Initial Coin Offering) stage, releasing a new fork, or redefining core operations, the markets help in gauging the popularity of every cryptocurrency. Because of its growing popularity and potential, Lisk has become a common asset of trade in most of these markets. Here are the top five crypto markets you should know about.
1) Poloniex.
Poloniex, commonly referred as Polo, is a Delaware based cryptocurrency exchange. It was started in 2014 and has grown to become one of the leading markets in the crypto world. It is a great place for traders who are targeting trading in many cryptocurrencies. This means that if you find that a given crypto trading pair is not profitable, an alternative option will always be available.
The markets place a lot of efforts on ensuring users' assets are secured from attackers. When you move LSK to the exchange for trading, most of them are held in cold storage, and only quantities ample for trading are available for trade. By maintaining only 30% of coins for trade, it minimizes the risk of loss with a great margin if an attack is successful.
The fee for trading at Poloniex platform is 0.25% for the taker. This is the highest amount that will be charged when trading LSK equivalent of 600 BTC. However, trading in quantities higher than 600 BTC will attract a lower trading fee.
Despite the Poloniex appeal, many people still consider it limiting because it does not allow users to make payments in fiat currencies or credit cards. This means that you can only trade using other cryptocurrencies. Besides, it has a withdrawal limit of $2000/day. This is a great setback for users who anticipate moving very large volumes.
2) Bitsquare.
Bitsquare is a decentralized type of market that allows users to trade in total anonymity. Notably, most markets operate under the strict guidance of the local laws. However, Bitsquare is a peer2peer exchange that has managed to break the mold of conventional markets. This means that though the market demand defines the price, trading is based on a peer2peer basis.
As a decentralized type of exchange, you do not have to verify personal detail with a central administration. Besides, the exchange does not hold your LSK or other altcoins. When you join the Bitsquare network, it facilitates the transfer of value between digital assets. It is a great platform to use especially for traders who want to operate in utmost privacy.
If you are targeting to make more through trading LSK, Bitsquare allows you to work as an arbiter. They also charge a very small fee of 0.1% of the trading volume. Though the fee is indeed small compared to other platforms, the exchange should consider pulling it down to attract more clients.
The biggest challenge for using this market is that it is very complex for users. It takes a lot of time to understand how to go about it because it operates like another type of crypto network. The process of trading LSK at Bitsquare is even more complicated for first-time traders.
3) Changelly.
Changelly is one of the leading Lisk cryptocurrency exchanges preferred by both new and experienced traders because of its advanced features. The market was started in 2015 by the Minergate team. The exchange utilizes automated trading bots that help to integrate it to other top trading exchanges such as Bittrex and Poloniex. This means that the trading metrics generated by Changelly are very useful in helping traders to make the best decisions on when to make a move.
The transaction fee at Changelly is 0.5% of the trading volume. However, you can enjoy lower trading fees if working on multiple altcoins in the platform. However, this fee shoots up to higher levels if you are trading LSK or other cryptocurrency with fiat currencies.
The biggest issue with Changelly is that some of their operations lack clarity. For example, though the fee for using the platform is indicated at their site to be 0.5%, you will end up paying more depending on the mode of payment selected. Besides, the exchange owners are not transparent. They only identify themselves as Minergate while their identities remain concealed.
4) Bittrex.
Bittrex is a US-based exchange founded in 2014 by Bill Shihara, Rami Kwach, Richiel Lei, and Ryan Hentz. The main aim of the team that founded Bittrex was to make trading in cryptos easy, fast, reliable and secure. The exchange was formed on the heels of mass crypto exchange hackings between 2011 and 2013. In addition to providing advanced security to traders, Bittrex system is designed to operate in compliance to the local Nevada laws.
Because of their emphasis on adhering to local laws, LSK traders who want to use the platform undergo rigorous verification procedures. Their trading accounts capture all personal details including name, email address, date of birth, and even phone numbers. Even with these many requirements, the exchange still manages to open trading accounts rather fast. It will take less than 30 minutes to have your trading account verified and ready to use.
Many people who use the platform prefer it because it allows them to work on very many altcoins. They allow users to trade in more than 250 altcoins. One notable thing about Bittrex is its extra caution when adding new cryptos into its network. Before a new crypto can be added into the network, it is carefully vetted to reduce the risk of plunging traders into ponzi schemes. The exchange is especially careful in adding new forks and ICOs because they are very risky.
Bittrex has a very small fee of 0.25% flat commission on the trade volume. The small fee has seen the exchange trading volumes continue growing and rivaling top brands in the market such as Poloniex. Other benefits of using Bittrex include advanced trading features such as stop loss and instant buy/sell when the price hits a specific level. This means that you can optimize trading even when away without worrying of incurring a loss.
While Bittrex appears desirable in most of the aspects, its response to clients' concerns has been wanting. The exchange management takes long before replies are comprehensively addressed. If your account is under review, it could take a long time before the issues are resolved.
5) ShapeShift.
ShapeShift is a crypto market that entered the industry in 2015 with the promise of making switching between digital assets prompt and easy. The market is an enthralling platform for Lisk traders especially those targeting emerging cryptos. It allows users to split their cryptocurrencies such as Bitcoin so that they can participate in ICOs, trade in more crypto pairs, and reduce the risk of loss.
The company allows users to trade in many cryptocurrencies to optimize their profits. To help in making the right crypto trading decision, ShapeShift provides comprehensive analytics about the markets as well as recommended pairs to traders. Though the interface might look a little complex for first-time traders, it becomes very easy to trade like an expert after a short time.
The main disadvantage of ShapeShift is that a successful hacking was reported in 2016 and over $200,000 lost. Though the exchange management has been very open in explaining what happened and efforts it installed to prevent other attacks, many LSK traders are still very nervous about using it. It is important only to trade a small volume of LSK when using the platform to avoid the danger of attack and loss.
Another major challenge of using ShapeShift is that a lot of traders are giving negative feedback. They complain that issues in the network take a lot of time before getting resolved. Even when concerns are raised, the exchange takes a lot of time to respond.
Value of Lisk
Between 2009 and early 2018, Bitcoin value grew by more than 12,000%. Now, other cryptos such as Lisk are on the same path that Bitcoin and other top cryptos followed the first few years of establishment. Though Lisk was only in its second year by early 2018, its value was on an upward trend and generated high ROI (return on investment) for early investors.
In April of 2016, the value of one LSK was only $2.0. The price fell to $0.2 in June of 2016 and remained below one US dollar until May of 2017. Starting from June of 2017, the value of Lisk continued growing progressively and hit $25 in early 2018. The market capitalization also grew in the same period to reach $3.5 billion. The fast growth of Lisk value has been associated to the general popularity of cryptocurrencies in the market. Many people are considering Lisk to be at the point that Bitcoin was in the early years after establishment. Therefore, investing in the crypto is a great choice for those who want to take advantage of the expected growth.
Despite this optimism, it is important to appreciate the challenges that lay on the way. The looming regulations and the danger of hacking could easily pull down the value of Lisk. It is, therefore, important to spread your investments across several cryptos and conventional assets
Is It Profitable to Invest in Lisk?
When the term investing in cryptocurrencies is mentioned, what rings through the minds of many people are top crypto assets like Ethereum, Bitcoin, and Bitcoin Cash. Now, crypto investment experts are pointing at other cryptos such as Lisk that are equally potential and very profitable in the long term. Here are the main reasons why Lisk is likely to be a highly profitable digital asset.
The cryptocurrency is led by a tech team that has focused the eyes on making it the best digital asset out there.
Between inception and early 2018, Lisk has demonstrated its capacity to grow and become the giant network that investors can dream of.
Lisk is one of the top networks that can grow without suffering from its own weight. Its sidechains make it have endless potential that could help catapult it past other cryptos.
It has demonstrated the capability to become a major payment network because most dApps (decentralized apps) and sidechains related payments will have the payments done in LSK.
The Lisk community is growing very fast. More people have started seeing the huge potential in LSK and are joining its network. If this trend continues, investors in LSK will enjoy huge benefits in value growth in the coming years.
While it is true that Lisk has been very profitable especially between 2017 and 2018 and the future looks great, investors must appreciate the bumpy road ahead. It is prudent to note the looming regulations that are threatening to halt cryptos in their tracks. Such regulations, cyber attacks, more advanced crypto networks, and disharmony in the lead team can easily compromise profitability.
Where to Spend or Use Lisk?
The popularity of a cryptocurrency can be assessed by the number of stores that accept it for payment. On this front, Lisk has not done very well. Very few stores and online marketplaces have come out to accept LSK as a means of payment. One of them is BitStickers. If LSK is compared to other top crypto networks such as Bitcoin, it means that the Lisk team has a lot of work to do in terms of getting accepted by traders.
However, Lisk team has indicated that the list of stores and partners accepting LSK will continue to grow exponentially as more businesses start crafting side chains. Besides, you should not feel completely out of place if all the coins are in LSK. Rather, you can easily convert LSK to top crypto coins such as BTC and Ethereum that are accepted in most stores.
Can Lisk Grow to Become a Major Payment Network?
Yes, Lisk can grow to become a major payment network. The design of Lisk was aimed at creating a better platform that users can identify with and enjoy using all the time. Here are the main pointers that indicate Lisk could become a major payment network.
The cryptocurrency is attracting a lot of followers around its network.
A cryptocurrency network can only become a major network if it is appealing to a large audience. Since the first ICO was announced at launch, the Lisk community has been growing steadily. This is a demonstration of approval and positive indication that Lisk will become a major payment network with time.
The transaction fee is very small.
The cost of sending cash in a crypto network is crucial in determining its success in becoming a major network. The charges for using the Lisk network is very small. Note that though the current fee of 0.1 LSK is indeed small, the Lisk team needs to maintain that way as the value of Lisk continues to grow.
The design aims to attract other financial institutions into the network.
While many cryptocurrencies such as Bitcoin simply target facilitating the transfer of value, the approach has put them into conflict with conventional financial institutions. However, Lisk does not necessarily take that outfit. Rather, it has provided all enterprises including banks an opportunity to craft individual sidechains and operate plugged into the Lisk network.
Lisk is giving businesses the right platform to thrive and grow rapidly.
To become a major payment network, a cryptocurrency has to link with many businesses that accept to use its system. To achieve this, Lisk targets providing other enterprises a platform for growing and becoming more successful. By developing sidechains, more businesses can join and take advantage of Lisk system to raise funds for their projects and even daily operations.
The value of LSK has been growing steadily.
Since Lisk was launched, its value has grown by a huge margin, and more people see a lot of potential in it. The more the people come to the network, the greater the chances of it becoming a major payment network. However, Lisk must ensure that the value of its native tokens continues growing over the years. This could be the key thing that will determine whether Lisk grows to become a major payment network.
One notable thing that Lisk development team must appreciate is that the focus on becoming the main payment network will not be a walk in the park. The race is on and top cryptos such as Bitcoin, Ethereum and ICON have demonstrated their relentless aim also to become top payment networks. However, the most notable of these cryptocurrencies is Ripple. While other networks have been working on outdoing banks and other payment companies, Ripple has presented itself as a partner to them. This means that they work together to make the network a win-win platform for all. These are the lessons that Lisk team must learn and use carefully to become major payment network.
How Does Lisk Work?
When Lisk founders opted out of Crypti, they wanted to advance the idea of enhancing payment on a peer2peer basis. The core target was to ensure that the problem of scalability that was hurting other networks was addressed. Lisk addressed the issue by adopting a two-layered approach. It created the main Lisk blockchain and also allow developers to craft sidechains.
On the main network, Lisk facilitates the transfer of value on a peer2peer basis. It helps users to send funds from one point to another without going through a centralized authority such as a bank. To initiate a transaction, you must be part of the Lisk network by either becoming a node or acquiring a supported wallet. Once you flag off a transaction, it is encrypted and picked by the delegates who confirm the transactions before it is completed. Then, the details are added to the public ledger permanently. This implies that the transaction cannot be reversed.
In addition to the main Lisk network, Lisk also allows developers to design dApps (decentralized applications) and run sidechains. The sidechains can be operated as complete cryptocurrencies with their own tokens. The developers can only use JavaScript to craft and run the dApps. It is important to appreciate that the sidechains are independent and can come with different terms and conditions. To understand the sidechains, consider them as individual businesses with separate managements that run embedded in the main framework. You can, therefore, plan for new tokens, ICOs, and other digital products on the side chains.
A transparent development team
One notable thing about Lisk is its commitment to users in the network. Since cryptocurrencies entered the market, many people have been forced to work with uncertainties because the founders are anonymous or critical concepts are unclear. However, Lisk has deviated from that course.
From the founders to the supporting Lisk Foundation, everything is done transparently. They regularly interact with followers and users on various platforms to answer their concerns. Though this does not directly translate to customer protection, it has greatly enhanced trust and growth of the lisk community. Their question and answer sessions on various platforms help potential investors easily make their decisions to join the network. It is this transparency that is helping to promote better connection and trust in the network by users.
Does Lisk Use Blockchain Technology?
Yes, Lisk uses blockchain technology. Like other cryptocurrencies, Lisk operates through a system of nodes that help to confirm transactions and add them to the public ledger chronologically. If you are in the main Lisk chain, the transactions are verified by 101 delegates spread in its system. These are the trusted nodes that pick the transactions, confirm them, and add the details to the public ledger.
The blockchain technology in the Lisk system uses the delegated proof-of-stake algorithm that randomly selects the delegates who confirm transactions. This is a departure from proof-of-work model that simply checks the nodes with the highest hashing power. The Lisk model means that the delegates in the network must be committed and have interest in the network by holding a sizeable quantity of LSK.
The architecture of Lisk makes it look like a system with extending wings because of the side chains. This means that even though Lisk runs one major public ledger, individual businesses or apps can run side blockchains with own conditions. LSK can, therefore, grow Lisk without exhausting the system.
Mining Lisk
Mining has become an important component of most cryptocurrencies. It is the main source of motivation that keeps nodes on a network and confirming transactions. One good example is mining in the Bitcoin network where miners are the drivers of the system. They confirm transactions, hold the consensus on contentious issues, and help to release new BTC into the network using the proof-of-work algorithm. However, things are very different in the Lisk network.
There is no mining in the Lisk network. Instead of the common proof-of-work algorithm in most cryptos, Lisk employs the advanced delegated proof-of-stake algorithm. Under the delegates system, only 101 delegates are trusted to confirm transactions and add new blocks to the public ledger.
Under the delegated proof-of-stake, nodes spread in the network hold a vote to pick the delegates that should help to confirm transactions. These are the delegates that hold substantial quantities of LSK and are very active in the network. This means that nodes have to demonstrate they are worth the post and are willing to help Lisk move to the next level.
To become a delegate on the network, you need to be patient. You must start by acquiring a significant amount of LSK and regularly use the network. If you are a developer, being active in creating dApps (decentralized applications) and promoting the LSK network also raise the chances of becoming a delegated node. The LSK network rewards the delegates with part of the transaction fees that users pay for using the network.
What Are the Advantages of Lisk?
People joining the crypto industry anticipate enjoying huge benefits from massive growth recorded after 2016. They anticipate seeing the same progress like that reported in the Bitcoin. However, every cryptocurrency is different and comes with unique benefits. Here are the main advantages to anticipate after joining the cryptocurrency network.
The cryptocurrency dApps use JavaScript platform.
As a platform for deploying digital applications, Lisk's choice of the JavaScript helps to draw more developers because JS is globally accepted and accessible. This is better than Ethereum that requires developers to start by learning Solidity, the recommended language in its network.
The cryptocurrency allows users to make transactions completely anonymous.
This implies that your transactions and status in the network cannot be unmasked. Whether you are sending cash abroad or simply trading in the exchanges, no one can discover you. Even for traders who only target clients who agree with their principles, Lisk anonymity allows buyers to avoid chargebacks.
The best way to live without fear of third party seizures.
As an anonymous network, people using Lisk to send money or for investment are sure third parties cannot unmask them. Unlike the conventional banks that easily provide your statements when a lawsuit heads your way, Lisk is a great cover. No one can know about your account or funds stored in the network.
Lisk allows users to craft their blockchains and even tokens.
If you thought that investing in cryptos was all, there is a lot more that can be done. Lisk allows you to open your blockchain and even run a separate token. This is a great opportunity to also make a mark in the cryptocurrency industry.
Lisk presents users with the best opportunity to own the network.
One unique thing about cryptocurrencies is that developers cease ownership immediately the core code is released. When you join the network as a user or a node, you become part of the consensus building network. You can even be voted to become one of the delegates for confirming transactions in the network.
Freedom of using the network.
Many are the times when people using the conventional banking system feel constrained because of many restrictions. They cannot send cash or run major operations at night, weekends and during public holidays. However, Lisk puts all control on your hands. As far as you have ample LSK and the target public address, you are free to send funds any time of the day or night including public holidays.
It is a great way to invest and grow exponentially in the coming years.
Since 2016 when Lisk was founded, it has demonstrated the great potential for rapid growth. Starting from less than one US dollar, Lisk value has grown to over $20. This means that if you invested $1000 in early 2017, the value would have grown to more than $20,000 by early 2018. This makes Lisk one of the best investment opportunities out there.
What Are the Risks of Lisk?
Every person getting into cryptocurrencies should appreciate the numerous risks that come with operating in their networks. While it is true that the returns are high, it is crucial to also weigh the associated risks. The commonest of these risks is the danger of getting hacked. In December of 2017, a South Korean cryptocurrency exchange was hacked, and thousands of crypto coins siphoned away. The cryptocurrency exchange was forced to file for bankruptcy. Here are other dangers that come with using Lisk.
The danger of loss through sending to the wrong address.
The danger of sending LSK to the wrong address is always looming. Unlike banks that follow transactions closely to ensure that funds are sent to the right address, it is different when it comes to Lisk. The target address only needs to point to an existing account for the transaction to be confirmed. This means that you can easily send funds to the wrong address. Remember that when such as loss takes place, it cannot be reversed.
The threat of looming regulations.
Many administrations feel threatened by the fast-growing popularity of Lisk and other cryptocurrencies. As an investor, you cannot relax because the governments are threatening to pass harsh regulations. For example, China has already banned most crypto related activities. If the looming regulations are negative, the value and application of Lisk will be affected negatively.
Lisk does not have consumer protection.
The moment you start using a cryptocurrency such as Lisk, there is a feeling of loneliness. It feels like you are alone because no one knows about your address and most transactions are private. It becomes even worse because the network does not have consumer protection. Though the Lisk team works very hard to ensure that everything in the network is functioning well, you have to be extra cautious to avoid loss.
Lisk value is highly volatile. Because it is market driven, any disruption in the market is likely to hurt the demand and value. For example, negative laws, hacking and bad publicity can easily impact the value of LSK and cause huge losses for users.
The architecture of Lisk favors developers.
The main focus of Lisk is strongly biased towards the developers. While this is a pro because it promotes the products entering the Lisk network, people outside the coding field feel sidelined. Indeed, coders can easily become a delegate compared to those outside apps development community.
Threat from newer and more appealing cryptocurrencies.
The first generation of cryptocurrencies targeted helping people to make direct payments on a peer2peer basis. The second generation crypto that includes Lisk aims at rectifying the issues such as scalability and fungibility. Just like Lisk came with a better technology compared to the previous cryptos, it is also likely to suffer a similar fate when better and newer cryptos enter the market. Already, the ground is shifting towards the latest models such as ICON that is acting as blockchains of blockchains.
The danger of getting associated with criminals.
The fact that Lisk is anonymous means that scams can also catch even those who are already on the network. Think of a store that helps to market its product online and insists on getting paid in Lisk. If the products turn out to be counterfeits or damaged, there is no way to reverse such transitions. This implies that you have lost funds and unknowingly supported a criminal entity.
What Happens if Lisk Gets Lost?
One of the main risks associated with Lisk and other cryptocurrencies is the threat of loss. The danger of loss always looms at the wallet and exchange levels. In many cases, you can lose Lisk through hacking or sending to the wrong address. Besides, the altcoins can also be lost if you forget the private keys. One thing that you need to get right when it comes to Lisk is that the native coins do not leave the main network. Therefore, what happens in the case of a loss?
If you lose Lisk through hacking or sending to the wrong address, it implies that the coins have changed ownership. The coins are no longer yours. They are still circulating in the network under a different owner. The bitter thing about it is that the transactions in the Lisk network are irreversible.
The second methods of loss involve losing the Lisk wallet or forgetting the private keys. In these two cases, it means that the coins are still under your identity but in a dormant state. If you fail to get the right private keys or restore the cryptocurrency wallet, the coins will be locked out from circulation completely.
Lisk Regulation
For about ten years, 2009-2018, the topic of cryptocurrency regulation has become really complex. Many governments hold the view that cryptocurrency technologies were designed to cause disruptions and make their operations more difficult. However, very few have passed legislations to guide application and use of cryptocurrencies such as Lisk.
While it is true that every nation is gearing towards drawing crypto related regulations, the pace has been very slow. But it is emerging that the entire notion of registering cryptocurrencies is indeed murkier than anticipated. In many cases, the administrations are forced to play catch-up on cryptocurrency related technologies. Many are the times when governments only learn about the latest technologies only after the blockchains are released for use.
In some of the cases, the administrations have been pushed between the rock and a hard place because the cryptocurrencies are advancing at a very fast rate and they lack distinct owners. When developers release new cryptos such as Lisk, the ownership shifts to those who are spread in the network. This coupled with the fast technology turnover leaves the administrations in limbo about who to target and the technology to focus on when drawing legislations.
The threats faced by governments as cryptocurrencies gain popularity
The cryptocurrencies promote operation based on peer2peer model. This implies that the centralized organizations such as banks are bypassed.
The fact that Lisk and other cryptos are anonymous implies that users can hide their transactions and avoid paying taxes. This could cripple governments' ability to run their activities including development for lack of cash.
The governments are at risk of losing control over their jurisdictions. With most transactions on the Lisk network being direct, the administrations will no longer be able to control inflation, development, and other things that are done by cash collected through taxes.
These concerns from governments have made some to take drastic measures of banning the use of cryptos in their jurisdictions. In China, the government banned ICOs (initial coin offering). The activities were considered disruptive and likely to compromise the capability of the Chinese administration to collect taxes.
Note: It is important to appreciate that though there are no regulations in most countries at the moment, the situation is likely to change in the near future. From Canada to China, it is clear that bills are in advanced states before becoming law.
Is Lisk Legal?
Lisk is legal in most nations. As the popularity of Lisk and other cryptocurrencies continue growing, the legality becomes more complicated. Even if there are no laws at the moment, many investors in the Lisk and other cryptos are advised to be careful because things are likely to change in the coming years. To appreciate the legal status of Lisk, here is a closer evaluation of individual jurisdictions.
i) The United States
Immediately after Bitcoin was launched in 2009, the United States was the first nation to see the oncoming regulations. However, it had not passed regulations to guide the use of Bitcoin, Lisk, or other cryptocurrencies by early 2018. It has emerged that the US will be the major beneficiary of fast growth in cryptos. The only reference that the US has made about Lisk and other cryptos is through the Commodity Futures Trading Commission (CFTC) that indicated they should be treated as commodities.
The regulation of Lisk and entire cryptocurrency industry in the US is expected to be very harsh as the government insists that they cannot be allowed to become places for stashing cash without paying taxes. The Financial Stability Oversight Council (FSOC) aims at ensuring the laws are radical to prevent total anonymity. The Treasury Deputy Director has also supported this stand. Speaking on January 26th of 2018 after touring South Korea, Japan, and China, Sigal Mandelker indicated that the laws should take a global approach.
ii) Canada
Lisk is legal in Canada. The Financial Consumer Agency of Canada has indicated that though Lisk and other cryptos are allowed, they are not legal tenders. While the country has indicated that every cryptocurrency investor should exercise great caution, there is a greater sense of receptiveness in the country than others such as China and Bolivia.
The country is already working on drafting laws that will guide cryptocurrencies operations. The parliament held public hearings that helped the Canadians and other experts make contributions to the upcoming regulations. In 2014, the Canadian parliament passed Bill C-31 that targeted to guide digital currencies. However, it appears that the law did not have a clear grip on the fast molting cryptocurrencies.
The Canadian Securities Administrators (CSA) indicated that they are assessing the possibilities of using the securities laws in guiding Lisk and crypto trading. There is a strong indication that laws will target making cryptocurrencies be considered as securities. By the end of January of 2018, the Central Bank of Canada insisted that cryptocurrencies should not be considered as currencies. Cryptocurrencies are more cryptos that currencies and should be considered as securities, read a statement from the Canadian Central Bank early in 2018.
iii) China
Lisk is legal in China. However, the Chinese administration has never had any kind words about cryptocurrencies. The country administration argues that Lisk and other cryptos are disruptive and should not be allowed to thrive. Despite these concerns, the country has not passed any legislation that can guide use or application of cryptos.
To demonstrate the dislike for cryptocurrencies, China has clamped every related event. It started with banning ICOs (initial coin offering) and froze bank accounts that were related to exchanges. Besides, cryptocurrency miners were also kicked out and a nationwide ban on any crypto related activity implemented with finality.
Despite these efforts against cryptocurrencies, the cryptocurrency industry continues to mushroom very fast in China. Many exchanges launch in China but only allow traders from outside the country while others have installed advanced privacy features that allow traders operate anonymously. There is no doubt that the looming regulations on cryptocurrencies in China are likely to be equally ruthless.
iv) Switzerland
Switzerland has never shied away from instituting laws that go against the grain of the neighbors. On cryptocurrencies, Switzerland is also reading from a different script. As more countries indicate the threat that is coming from cryptocurrencies, the Swiss administration is actually welcoming crypto networks. In mid-January of 2018, the economic minister, Johann Schneider-Ammann, argued that they are working towards building a crypto-nation. He explained that they want the ICO (initial coin offering) in Switzerland to prosper and every cryptocurrency to find a home there.
It is because of this positive approach that top cryptocurrency developers such as ICON Foundation team, Ethereum team, and Ripple development experts are reported to have held high profile meetings with Swiss administration between 2016 and early 2018. This focus is expected to guide crafting of positive legislations and anchor growth in cryptocurrencies. Even if cryptocurrencies operations are made extra difficult in other nations, there is no doubt that they will continue thriving in Switzerland.
Lisk and Taxes
When it comes to crypto taxes, it is as controversial as the regulations. Many people coming to cryptocurrencies such as Lisk have a unique sense of protection that makes them feel secure from tax authorities. Most cryptocurrencies such as Lisk have burgeoned on the premise of enhancing users' privacy. Because of this, they feel that the anonymity is ample to shield them from authorities. While this assertion is indeed true, there is a feeling that it will not last for long.
Cryptocurrency tax experts are of the view that the notion of anonymity will be short-lived. Though the privacy technology in use today might be highly effective in shielding Lisk users from the tax authorities, the situation is likely to shift in the coming years. What will happen when new technology that can unmask Lisk users' details in the network? The chances are that many cases related to tax evasion will follow you.
In the United States, the government has stated that it will not allow cryptocurrencies to become tax havens for people looking forward to evading taxes. Tax experts have indicated that the looming tax laws in the US are likely to take the radical approach taken by FATCA (the Foreign Account Tax Compliance Act) that makes it mandatory for US citizens with accounts abroad to reveal their details. Whether the cryptocurrencies laws in the US will be an extension of FATCA or completely independent, many users are likely to be found unaware.
In Canada, the government has indicated that Lisk and other cryptocurrencies should be considered securities. This means that any revenue generated from trading or holding is taxable. Other countries including Britain, Israel, and Japan among others have indicated that no effort will be spared in ensuring that Lisk traders pay all the relevant taxes.
Tips to optimize Lisk benefits without breaking tax related laws
The best way to get it right when it comes to Lisk and taxes is following the experts' advice. They have been in the industry for longer and can easily tell where the legislations are headed. Some of them will even give insights on the progress of crypto-related reviews by administrations. Here are additional tips to help you get it right on Lisk and taxes.
Consider every revenue you generate through LSK trading to be taxable income.
Make sure to note the exact dates of respective transactions as well as volumes in the case that clarification is needed.
Capture the value of LSK and corresponding fiat currency in your country.
Be part of the cryptocurrency community to understand the looming regulations and how they affect the value of LSK. Do not shy away from offloading some LSK if the community and tax experts signal the laws might hit too hard.
Does Lisk Have a Consumer Protection?
If you want to know a good enterprise, the first thing to check for is customer protection. While most companies go to the extreme to ensure that their clients are protected all the time, it is different when it comes to cryptocurrencies. Lisk, like other cryptocurrencies, does not have consumer protection.
It is important to appreciate that you are in charge of your account security after joining the Lisk system. Lisk does everything possible to ensure that the network works well, the network is free from hackers, the updates are available on time, and every feature is working well. All of this is done through Lisk Foundation.
To remain safe when working on the Lisk network, it is important to take every possible precaution. You must be extra cautious with the private keys that provide access to your LSK in the network. Here are other tips that you can do to stay safe in the Lisk network.
Make sure to always maintain a backup of the Lisk client and Lisk wallet.
Ensure that the computer, antivirus, and the Lisk wallet are always up to date.
Only access the Lisk wallet and network from one computer. Where possible, consider designating a specific computer for Lisk related operations only.
Consider investing only what you can afford to lose.
Always select and use cryptocurrency exchanges that have advanced security features. You should particularly focus on the markets with no hacking history.
Do not share the private keys with anyone.
Illegal Activities with Lisk
Cryptocurrencies have become the latest avenues for illegal activities. Criminals prefer them because they are anonymous. The enhanced level of privacy means that criminals are sure of carrying their activities without worrying about getting caught. The Lisk network has particularly been targeted by criminals because they can easily organize for sidechains and plan lCOs (Initial Cooin Offering) to steal from unsuspecting investors. However, the Lisk team has been very thorough in its verification process using delegated to get and thwart illegal activities before they succeed. It is because of this vigilance that no illegal activity had been reported with Lisk by early 2018.
Is Lisk Secure?
Lisk is one of the most secure cryptocurrencies on the market today. All those coming into the Lisk network have been asking whether they are secure from attacks. Since Lisk was started in 2016, a lot of efforts have been directed to securing the network. It is because of these efforts that LSK has never been hacked. Here are the main methods used by Lisk to guarantee extra security for the users.
To reduce the risk of getting attacked at the wallet level, Lisk has its own wallet called Lisk Nano.
Lisk uses delegated proof-of-stake algorithm that only puts weight on delegates committed to taking the network to the next level.
The Lisk Foundation is always working on selecting the best cryptocurrency professionals. The experts have been very proactive in identifying threats in the Lisk and other networks and thwarting them before they strike.
Is Lisk Anonymous?
When it was discovered that Bitcoin is not as private as previously thought, many people started losing trust in it. The Lisk founders understood this notion very well and ensured that the Lisk network avoided the mistakes reported in Bitcoin. They wanted to ensure that all users in the network can operate without worrying about privacy related issues.
When users initiate transactions in the network, they are encrypted at the source before being picked by the delegates spread in the Lisk network. Even when the delegates pick the transactions before confirming them, they can only follow the public address and confirm the balance. However, they cannot know the personal information of the users.
Has Lisk Ever Been Hacked?
When reports of hacking are reported in the cryptocurrency industry, many people in every network tend to feel insecure. Because digital assets only reside in the crypto networks, the risk of hacking always looms no matter the network. However, the Lisk development team has been very active in ensuring that any threat is identified early enough and countered before striking. This proactive approach has helped to keep the Lisk network secure, and no successful hacking attack has ever been reported.
How Can I Restore Lisk?
Every person joining the Lisk network wants to use every available method to keep the native LSK safe. But the threat of loss is never far. It is not uncommon to hear cryptocurrencies getting hacked and thousands or millions of dollars in crypto coins lost. The good thing is that you might be able to restore the coins depending on the method of loss.
If Lisk coins were lost through hacking or sending to the wrong address, they cannot be restored. They have changed hands and actions cannot be reversed. It is time to start working on getting more LSK and ensure to protect them more effectively.
If Lisk coins were lost by forgetting the private keys or losing the wallet, it is possible to restore them. When you first acquired and used a Lisk wallet, it generated a private keys seed phrase. This is a 24 digit code phrase created to help restore the private keys in the case of a loss. You only need use the seed phrase and the wallet will regenerate the private keys.
For Lisk users who lost their coins through loss or damage of their wallets, restoring LSK can be done by installing the backup. You can also get another wallet that is compatible with Lisk and use the recovery seed phrase to reconcile with the main network.
Note: One thing that every cryptocurrency user should do is ensuring to have a backup. You need to backup everything so that falling back to it will be easy and direct. Besides, you also need to safely keep the private seed phrase and private keys preferably away from the main computer.
Why Do People Trust Lisk?
Every time that a new cryptocurrency hits the market, the target community and experts carefully review the model to assess the potential for growth. Between 2009 and 2018, more than 1300 cryptocurrencies entered the market. However, not all of them have won ample trust to guarantee users of progressive growth. Lisk is one unique cryptocurrency that has demonstrated special appeal to the community right from inception. Here are the key reasons why many people trust Lisk.
It allows users to create individual sidechains and plug them into the main Lisk network.
Lisk architecture was carefully thought of to ensure it delivers greater meaning to users. To put it differently, Lisk is more than a standard platform for making payments. Users joining the network develop a lot of trust in it because they are also empowered to develop their own blockchains.
It has demonstrated a huge capacity for growth.
The huge potential demonstrated by Lisk has made the community to believe it will reap many benefits in the coming years. In less than two years, Lisk value has hit a point that other cryptos can only envy. With many cryptos still trading below the one US dollar mark, there is no doubt that Lisk is racing far ahead of them.
The cryptocurrency is led by a tech team that users can rely on to achieve faster growth.
A cryptocurrency is as good as the involved tech team. Since Lisk core was released, the Lisk foundation has always worked on enhancing the development team by contracting new developers. Its list of developers and products has also been growing rapidly. This is the reason why no hacking has been successful on the Lisk network.
Lisk does not rely on competitive mining.
Many cryptocurrencies especially those using Proof-of-Work algorithm have associated their operations only to the rewards the users get for confirming transactions. But this comes with serious issues such as diminishing motivation. For example, many miners on the Bitcoin network only want to mine and get the rewards. However, delegates in the Lisk network have to prove the commitment and not simply driven by the reward. They want to see the network grow and take the technology to everyone.
The cryptocurrency is one of the most open in the market today.
While many cryptocurrencies such as Zcash and Monero operate in great anonymity, Lisk has opted to keep its operations completely open. By ensuring that investors and nodes can easily associate with the Lisk development team and founders, there is a unique sense of identity and trust. This is one factor that is helping to promote trust in the network.
The cryptocurrency is supported by a very large community.
Over time, the Lisk community has continued to grow. Even those who initially had doubts about Lisk are now joining the network. Besides, many people who find the top cryptos such as Bitcoin and Bitcoin Cash unreachable because of cost are opting for cryptos with huge potential such as Lisk.
It employs advanced proof-of-stake model that reduces the danger of hard forks.
When Ethereum suffered the DAO attack, its community could not agree on the best remedies. The result was a fork that split Ethereum into two cryptos, Ethereum and Ethereum Classic. Lisk developers adopted the latest delegated proof-of-stake algorithm that reduces the need for a fork in the case of conflict.
History of Lisk
The history of Lisk can be traced back to 2016 when two developers, Oliver Beddows and Max Kordek got frustrated at another project. Then, they forked the Crypti core to create a new network that would address issues reported other cryptocurrencies such as Bitcoin and Ethereum.
In early 2016, the two founders enhanced the Crypti's forked core to make it easy for developers to add sidechains and even run parallel crypto networks. The founders indicate that they wanted to make Lisk the best network out there. They were particularly interested in implementing better incentives in running the network security.
In May of 2016, the Lisk ICO was held and raised a total of 14,000 BTC. This was one of the largest ICO sales by then. It was only rivaled by the Ethereum ICO that followed a few months later. The money raised during the ICO was directed at supporting development at the network.
Immediately after the ICO, the founders created the Lisk Foundation and registered in Switzerland. The foundation mainly focuses on hiring the best developers to ensure that all the features are working well and the system is protected.
Though the price of Lisk remained low between founding and mid-2017, it later took a progressive growth and reached more than $25 by early 2018. Lisk development team indicated that it wants 2018 to be the year when its system will start facilitating the running of ICOs.
Who Created Lisk?
Lisk was created by two experts in cryptocurrencies. These are Max Kordek and Beddows Oliver who are the president and deputy president of the Lisk Foundation respectively. Max is a futuristic entrepreneur with a lot of interest in disruptive technologies. His rich experience in JavaScript applications was very crucial in the development of the sidechains architecture.
Beddows Oliver, like the Lisk Foundation president, brought a huge experience in decentralization applications. He has over 15 years of experience in decentralized apps and enthusiasm in advancing blockchains. Beddows has stated that he will stop at nothing in ensuring that LSK becomes the best crypto network in the globe. The commitment of the two founders and ability to pick the best team members means that LSK has very high potential.
Lisk Videos and Tutorials
Lisk Brand Video
Lisk SWOT Analysis
Max Kordek CEO Interview and Lisk Relaunch 2018 Review
What Is Lisk and Why Is It Important?
Should You Buy Lisk?
See Also