Kraken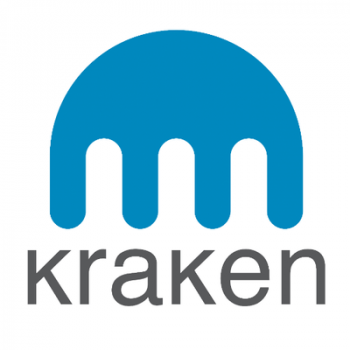 Kraken is one of the largest Bitcoin exchanges in euro (EUR) volume and liquidity and also trading Canadian dollars (CAD), US dollars (USD), British pounds (GBP) and Japanese yen (JPY).
Kraken was founded in 2011 and is a San Francisco-based company. Kraken is consistently rated one of the best and most secure Bitcoin exchanges by independent news media. Kraken was the first Bitcoin exchange to have trading price and volume displayed on the Bloomberg Terminal, the first to pass a cryptographically verifiable proof-of-reserves audit, and is a partner in the first cryptocurrency bank. Kraken is trusted by hundreds of thousands of traders, the Tokyo government's court-appointed trustee, and Germany's BaFin regulated Fidor Bank.
"Our mission is to provide an exceptional bitcoin exchange experience."

- Jesse Powell, CEO and Co-founder of Kraken
Which Cryptocurrencies Can Be Traded?
You can trade;
How Much Are The Trading Fees?
Fees go as low as 0% and depend on how much you trade. Check out all the fees here.
Security
Kraken takes a comprehensive approach to security. The security experts of Kraken have built in a number of sophisticated measures to prevent the theft of money or information. Theft isn't the only threat of course. It's also essential that a professional exchange offer financial stability, with full reserves, healthy banking relationships and the highest standards of legal compliance.
Coin Storage
All new deposits go directly to cold wallets, with complete air-gap isolation from any online system.
The vast majority of coins are stored in cold wallets, with complete air-gap isolation from any online system.
A limited number of coins are stored in semi-cold wallets, on protected machines with locked drives.
Only the coins that are needed to maintain operational liquidity are stored in hot (online) wallets.
All wallets are encrypted.
User Account Security
Two-factor authentication is available for account login and funding, trading, and actions that can be performed using API keys.
A separate two-factor authentication channel (Master Key) can be enabled for highly secure account recovery.
Protection against leakage of user information: login or password recovery attempts will not reveal any account information, including the existence of an account.
PGP/GPG for email encryption and email signature/verification.
Isolated, highly secure system for uploading account verification documents.
All sensitive account information, including verification documents, is encrypted and access to multiple highly secure systems is required to decrypt it.
Global settings lock that can be enabled to prevent tampering of user account information, including withdrawal addresses, by an attacker who has gained access to the account.
System Security
Kraken's servers reside in locked racks, in a locked private cage, inside a top-tier professional data center: this means armed guards, video surveillance, retina scans, the works.
Data is encrypted wherever possible, and systems are both redundant and isolated from one another.
Data is replicated in real time and backed up on a daily basis.
Kraken currently uses Cloudflare, among other measures, for protection from Distributed Denial of Service attacks.
Kraken office is wired with separate networks for separate purposes. The system our agents use to access your uploaded account verification documents cannot be used for anything else. Support tickets are on a completely separate system, and so on.
Kraken staff has been thoroughly reviewed, and multiple sign-offs are required for anything remotely sensitive.
Financial Security
Kraken maintains full reserves — a "bank run" is an impossibility.
Customer funds reside in a bank account separate from the operations account, and fees are transferred on a daily basis.
Customer funds cannot be borrowed to fund operations, nor can they be lent, even for margin trading on Kraken's own platform.
Kraken has solid relations with their bank, and an agreement is in place allowing them to wind down their account in an orderly fashion, should their relationship ever come to an end.
Kraken is pursuing multiple banking partnerships to build in some financial redundancy — so that even should the above situation come to pass, the daily operations will not be interrupted.
Legal Compliance
Bitcoin's legal status is still being defined, but Kraken takes a highly proactive and informed approach to ensuring legal compliance.
Kraken's approach is to operate conservatively, entirely within the bounds of current law, and to constantly monitor regulatory developments so that they can anticipate changes before they occur.
Kraken's compliance measures are designed by a five-member team of legal advisors, including a full-time General Counsel who is responsible for constantly evaluating their legal stance in the face of regulatory developments.
See Also