DigiByte
DigiByte cryptocurrency guide advises where to buy and how to buy DigiByte. This guide also contains the markets, value, trading, investing, buying, selling, transactions, blockchain, mining, technology, advantages, risks, history, legislation, regulation, security, payment, networks and many other interesting facts about DigiByte as well its status in the world of cryptocurrencies.
DigiByte, Sunday, 2021-04-11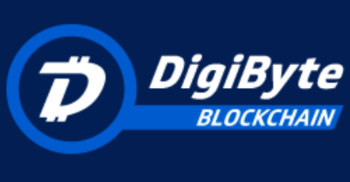 What Is DigiByte?
DigiByte is a public and highly decentralized blockchain. It was created in 2014 and has grown into one of the top crypto projects. Note that even with its age and huge developments, many people still do not know about DigiByte. For example, Ethereum is known more than DigiByte despite the fact that it was released about one year later, mid-2015.
Today, many cryptocurrency users see DigiByte as the ultimate crypto that will finally replace Bitcoin. Call it an awakening. It uses very advanced technology, is faster, highly scalable, and secure compared to other newer networks. Experts and the community argue that it is only a matter of time before the strength and efficiency of DigiByte finally get revealed.
A closer comparison of Bitcoin and DigiByte reveals that it is indeed helped to fix the bulk of the issues that the former experienced. For example, the block time of DigiByte is only 15 seconds compared to Bitcoin of 15 minutes. Here are some of the basics of DigiByte that denote huge improvements from what Bitcoin and indeed other cryptos have to offer.
Block times of 15 seconds.
Employs 5 proof of work (POW) algorithms.
The mining difficulty adjustment is done in real time.
It supports 280 transactions/ second and plans to increase to 2000 transactions/ second by 2020.
Beginner's Guide to DigiByte
Which is the best cryptocurrency network to join? This is one question that many people targeting to join the crypto world are forced to deal with because of the fast-growing number of networks in the market. One cryptocurrency that has excited a lot of interest is DigiByte. Though it was started way back in 2014, not many people know much about it. However, its technologies appear to be way ahead of most of the other networks including those being unveiled today. It is because of these revelations that the value of DigiByte has been growing steadily.
To make the right decision on whether to join this high potential network, it is important to evaluate it comprehensively. This is why this guide was created. It is a comprehensive review of the network targeted at exploring every component of the network. It explores the technology behind DigiByte, where to buy, how to sell, benefits, risks, and consumer protection among others. Whether you want to simply use the network to send value, mine or invest, this guide will help you make an informed decision. Welcome to learn more about DigiByte and make an informed decision.
Where and How to Buy DigiByte?
For many people intending to join cryptocurrencies, one of the main targets is to understand whether their investments would grow over time. Between early 2014 and mid-2018, the price of DigiByte rose with more than 4000%. This makes it one of the most desirable crypto systems out there. To enjoy this growth, you need to get some DigiBytes. There are two main ways of getting these highly valued coins; mining in the network or buying from the exchanges.
However, buying from the exchange is direct, easy, and reliable because you only need to have the funds or other cryptocurrencies. Here is an account of how to buy DigiBytes.
Buy from the cryptocurrency exchanges: These are the cryptocurrency markets that operate the same way forex markets work. However, they deal with crypto assets such as DigiBytes as opposed to fiat currencies. To buy from the exchanges, you are required to open a trading account and verify it with personal information such as proof of location, date of birth, and phone number. Note that the verification details can vary depending on the exchange you consider. Some of the exchanges that you can consider to buy DigiBytes include Bittrex, Poloniex, HitBTC, UPbit, and KuCoin.
Buy from the people who already have DigiByte coins: Just like other assets, if you can locate a person who wants to sell DigiBytes, purchasing them will be direct. One way of identifying such sellers is joining cryptocurrency clubs. These are special clubs that are bringing people together to help them share information about cryptocurrencies. Great examples of these clubs include London Cryptocurrency Club and Cryptocurrency Collectors Club. Note that though this sounds direct, getting a person who wants to sell the crypto coins you want can take long.
DigiByte Wallet
If you are planning to join the DigiByte network, one must have item is a cryptocurrency wallet. This is a digital location that is designed to help people store their digital assets such as DigiBytes. A closer look at the term cryptocurrency wallet as applied in DigiByte reveals that it is indeed a misnomer. Digital assets such as DigiBytes cannot be stored outside their native networks. Indeed, even when the coins get lost, they are still in the network but under a different identity.
What DigiByte stores is a set of codes that help to link users' coins in the network. The first code generated by DigiByte wallets is the private keys. This code helps to call your coins in the network to live when running transactions. Like the name suggests, the code is private and should never be shared with third parties.
The second code generated by a cryptocurrency wallet is the public keys. This is a code that serves as an address for the people who want to send DigiBytes to you. Unlike the private keys, the public keys can be shared with those who intend to pay you. Indeed, the public keys are used by the miners to confirm transactions when sending value.
The final code generated by the wallet is the seed phrase. This is a special code that helps to recover the private keys in case of a loss. It is, therefore, very important that you store the seed securely and away from the main computer because it might be the only way to restore your lost coins. The top DigiByte wallets you should consider include.
The DigiByte Core Wallet (desktop wallet).
Ledger Nano S.
Coinomi.
Exodus wallet.
Where to Buy DigiByte with Credit Card?
Credit cards have become the primary methods of payments used by many people because they are accepted both in conventional and online marketplaces. Now, they have also become a major form of payment for crypto assets. To buy DigiByte using a credit card, you have to select top exchanges that accept the cards such as UPbit and Cryptopia. However, the exchanges are highly localized and people outside New Zealand and South Korea might find it difficult to use them.
To buy DigiByte from exchanges that do not accept credit cards such as KuCoin or Bittrex, you will need to start from another platform that accepts cards such as Changelly to buy Bitcoin or other assets. Then, exchange the Bitcoins for DigiBytes at the selected exchange such as Bittrex.
Where to Buy DigiByte with PayPal?
There is no direct way to buy DigiByte with PayPal. PayPal has always considered cryptocurrencies as direct competitors. Therefore, it blocked direct payments to avoid giving away part of its markets. Though it has indicated that it will review the payment policy to allow payment to crypto networks, it is not until such changes are effected that direct payment will be possible.
How to Buy DigiByte with Wire Transfer?
Banks are probably the most trusted organizations by the market. Now, you can also use banks to buy cryptocurrencies such as DigiByte. Here is the process of buying DigiByte with a wire transfer.
The first step is getting an appropriate cryptocurrency wallet. This is the location that will hold your tokens after the purchase process is over. The two most notable and preferred wallets include the DigiByte Core Wallet and Ledger Nano S.
Because most of the exchanges that list DigiBytes such as Bittrex, Poloniex, and KuCoin are crypto-to-crypto platforms, you cannot use fiat currency on them. Therefore, you should first visit other platforms that accept wire transfers such as CEX.io and Changelly. Then, buy top crypto assets such as Bitcoin.
Visit the selected exchange, KuCoin, Poloniex or others, and create a user account. You will also be required to verify the account with personal information. Note that the verification information could differ depending on exchange and its location.
On the purchase section of the account that you have just created, select buy DigiBytes and pay with Bitcoin (the coins you bought in step ii). The DigiBytes will go into the exchange's wallet, and a last step will be needed to move them to your wallet.
Where to Sell and Trade DigiByte?
If you have interest in joining the DigiByte network to optimize profitability, it is advisable to consider trading in the exchanges. These are platforms that allow traders to list their assets and sell to the target clients. Note that unlike the cryptocurrency networks such as DigiByte that are decentralized, most trading platforms are centralized. This implies that you will need to register for a trading account and verify it with government recognized details such as phone number and date of birth.
The most notable thing about cryptocurrency trading platforms is that they are the easiest targets for hackers. Check every major hacking in the past and the chances are that they were done in the exchanges. One of the latest hackings in the crypto world was done in a South Korea exchange referred as YoBit. The hacking took place in December 2017 and resulted in huge losses for the exchange. It was forced to file for bankruptcy.
As more hackers target crypto networks, traders and sellers are left with one common question; how can one select the best platform? Here are some useful tips to consider when selling and trading DigiByte.
Make sure to look for the exchange that has demonstrated the capability to secure users' assets. Check for security features such as 2-factor authentication and use of cold storage to secure users' assets.
Look for the trading platform that charges users a small transaction fee. If the fee is too high, you are likely to lose the bulk of the profit to the exchange.
The selected exchange should have many tradable assets. This helps to guarantee traders that they will always have a profitable trading option for profit optimization.
The ideal crypto exchange should have a good customer support that users can rely on to have issues that may arise during trading sessions. If the platform takes too long, it might be impossible to take advantage of new opportunities that emerge in the market.
Note that the trading platforms may differ significantly depending on individual preferences. For example, there are platforms such as Bittrex that comprehensively vets all assets they list and others such as KuCoin that are fast to list emerging assets. The top DigiBytes to consider today include Cryptopia, Bittrex, and Coinexchange.
How Much Are the Transaction Fees of DigiByte?
When cryptocurrencies debuted, they took to the center stage of the financial industry by promising not only to make the transactions peer2peer but to also cut the transaction fees. DigiByte has not disappointed on this front. The cost of using the network is 0.0013%. This means that the transaction fee at DigiByte is lower than what Bitcoin, Ethereum, and Bitcoin Cash among other top crypto networks charge.
DigiByte Markets
The cryptocurrency markets have been growing progressively to keep pace with the fast-rising demand for cryptocurrencies. Here are the top markets you can consider when dealing with DigiBytes.
1) Bittrex
This is one of the top cryptocurrency only exchanges based in Seattle, United States. It was started in 2014 by a crypto enthusiast called Bill Shihara who wanted to change how things were done in the crypto markets. Bill was concerned that the exchanges were becoming the central points for siphoning traders' crypto assets. Therefore, Bill and his team crafted a system that would guarantee users of utmost security, advanced trading metrics, and reliability.
The most notable thing about Bittrex is that it insists on getting every aspect of the operation completed within the laid laws of the land. This means that traders are rigorously scrutinized. The exchange also comprehensively vets all the assets being listed for trade to ensure that investors do not incur unnecessary losses. This is why many people have been flocking to Bittrex because they know the exchange has them at heart.
To assure users of extra security, about 80% of the total traders' assets are moved to a cold storage. This implies that even in the event of a successful hacking, the loss that people would incur would not be more than 20%. More resources are only recalled from the cold storage on demand. Other security features include the multi-stage wallet and 2-factor authentication.
The transaction cost at Bittrex is 0.25% of the traded volume. This is considered average price because there are other exchanges that charge as high as 0.5%. Despite this, many traders in the platform indicate that they would want to see the cost pulled down to less than 0.1%.
The biggest challenge for using Bittrex is that it is a crypto-to-crypto platform. This means that people with cash cannot join the platform directly. Instead, they have to start from other platforms such as Changelly. Users also complain that queries and issues take too long to get resolved. This culminates in loss of good trading opportunities.
2) UPbit
This is a South Korean based crypto exchange. It was created by Kakao in September 2017 with the aim of providing traders with a new way of doing things. Kakao is one of the top messaging application developers that have demonstrated special commitment to helping cryptocurrencies move to the next level. Other top areas of Kakao focus include sharing features development, mobile gaming, and music streaming services.
One of the biggest selling factors for UPbit is that it lists very many cryptocurrencies. This implies that traders will always have a profitable option to shift to if the current one is less preferable. By the time UPbit opened the door to traders, it had more than 100 listed crypto assets. It has indicated that the list will keep growing over time to guarantee users of more trading opportunities.
One thing that makes UPbit outstanding is that it accepts fiat currencies. However, only payments made in South Korean Won is accepted. This means that if you are based in Korea and want to buy DigiByte directly with fiat, this is a great option.
UPbit charges both takers and makers a fee of 0.25% each. This makes it one of the most expensive platforms to use. It is considered too high when compared to other top markets such as Binance and KuCoin that charge as low as 0.05%. The cost could turn out to be very high especially when transacting huge volumes.
3) KuCoin
This is a Chinese based cryptocurrency that has been growing rapidly in the industry. The exchange was started in May 2017 after a thorough review of the cryptocurrency markets' needs for extra flexibility. Today, many people prefer it to other markets because of its focus on making cryptocurrency trading easy and direct.
One of the strongest points of KuCoin is its focus on helping users pick investment opportunities well before others can notice. This means that you can expect to get the latest tokens and assets listed at KuCoin even as other exchanges shy away. For example, KuCoin was quick to list crypto assets such as Bitcoin Diamond and Bitcoin Private even as other exchanges such as Bittrex opted to hold back. However, this can also be risky because a lot of tokens released into the market turn out to be scams.
The transaction cost at KuCoin is 0.1%. This makes it one of the cheapest options out there. The trading platform also lists very many trading assets for users to always have ample options to trade profitably. Whether you want to pair DigiByte with top rated cryptocurrencies such as Ethereum or cheaper options such as Dogecoins, KuCoin will always have a profitable option.
The main issue with using KuCoin is that it is a cryptocurrency only platform. This means that unlike other exchanges that accept fiat, users who have fiat currencies cannot trade directly. Before starting to trade at KuCoin, you need to buy an alternative coin from platforms such as such as Cryptopia and CEX.io and exchange it for DigiByte at KuCoin.
4) Poloniex
Poloniex is one of the top cryptocurrency markets in the globe. It was started in 2014 with the focus on providing users with a secure and reliable trading platform. The exchange has won the traders' hearts because of its advanced features that make trading easy and profitable.
The transaction cost at Poloniex targets both takers and makers. The taker is charged a fee of 0.25% while the maker has to pay 0.15% of the traded volume. This makes the exchange one of the most expensive platforms in the cryptocurrency niche. To pull down the cost, traders are required to move bigger volumes when trading in the platform. For example, if you trade more than 200 BTC worth of DigiBytes, the taker and maker fee will go down to 0.10% and 0.2% respectively.
While the company has been flying high with its design, it is important to note key issues that many users have been reporting regularly. The company maintains the daily withdrawal limits to $2000. This implies that people who want to handle larger volumes or move their assets to wallets feel greatly limited. Besides, the exchange has very slow withdrawal times. At times, clients have complained that their withdrawal requests took weeks before getting processed.
Value of DigiByte
DigiByte is one of the cryptocurrencies that has performed relatively well especially from mid-2017 to mid-2018. Its value grew rapidly compared to the period between its inception and 2016. By mid-June 2018, the value of DigiByte jumped to $289,646,000 in market capitalization at a price of $0.027. This saw the cryptocurrency listed at position 48 compared to others such as Status and Ardor that took positions 50 and 62 respectively. The community is very optimistic that the value will keep growing in future.
Is It Profitable to Invest in DigiByte?
If you are looking for a profitable cryptocurrency to join, DigiByte is one great option to consider. While the first few years after DigiByte establishment saw the price of the native coins grow sluggishly, the community appears in agreement that the giant has awakened. It is only a matter of time before DigiByte starts overtaking other top cryptocurrencies.
In March 2017, the price of DigiByte was $0.000273.Then, it shifted up and down and stabilized at around $0.035 in the second quarter of 2018, more than 12,500% growth. For a person who had invested $1000 in March 2017, the ROI (Return on Investment) would have grown with more than 12,500%. The fast-growing popularity of DigiByte is also being cited by the crypto experts that the value is likely to grow in the coming years and deliver high ROI.
Note that the profitability of DigiByte, like other cryptocurrencies, is dependent on the market dynamics. For example, if countries pass harsh regulations the way they have threatened, the profitability of DigiByte could get compromised. Other factors that could affect this profitability include attacks, volatility and entry of new cryptocurrencies.
Where to Spend or Use DigiByte?
When a cryptocurrency enters the market, it enters the race of getting its native asset accepted for direct payment. DigiByte has equally been on the race and a number of organizations have accepted it for direct payments. These organizations include Overstock and Shapeshift. Its partners such as Microsoft and INVESTA have also promised to start accepting payment in DGB.
Can DigiByte Grow to Become a Major Payment Network?
Yes, DigiByte can grow into a major payment network. Indeed, DigiByte is already matching right ahead to becoming a major payment network. Though the cryptocurrency network is lagging behind in winning a bigger market compared to other networks such as Ripple and Ethereum, here are some indicators that it can still grow into a major payment network.
It has a very small transaction fee.
The traders are likely to prefer it because of demonstrated security and stability.
It allows users to employ smart contracts and DApps which means that they can run their own businesses right on the DigiByte network.
How Does DigiByte Work?
DigiByte operates with five variants of POW (proof of work) algorithm
When DigiByte was launched in 2014, the main target was to provide users with a more reliable and secure system of sending value. Initially, the network was using a single proof of work algorithm. This means that it worked pretty like Bitcoin. However, a hard fork was implemented a few months down the line and the POW was divided into four variants that were aimed at reducing centralization. It was also aimed at helping to secure the blockchain.
Each of the five POW algorithms is allowed to mine a block everyone and half minutes. The transactions and transaction sizes for every block are also limited. To help make the networks more scalable, DigiByte implemented the Segregated Witness. Indeed, it was the first to implement SegWit that helps keep the blocks smaller and more scalable.
sha256.
Groestl.
scrypt hashing.
Skein.
Qubit.
The DigiByte infrastructure
DigiByte operates in a system of layers that allows multiple functions to be hooked there to increase its functionality without compromising overall efficiency.
Layer one: The Core communication and global network.
This layer helps to network all the nodes spread in the DigiByte network. It also facilitates direct transfer of data between these nodes and creates the bottom foundation for the other two layers.
Layer two: The DigiByte public ledger and digital assets.
This layer is used by DigiByte for storing data. It also implements various security mechanisms to help protect the data from manipulation. It is also responsible for incentivizing and managing miners.
Layer three: The application.
This layer represents the user interface of the DigiByte network. It represents that interface, APIs, transfers and other everyday applications that are built on the network.
Does DigiByte Use Blockchain Technology?
Yes, DigiByte uses blockchain technology. It operates as a network of nodes spread across the entire globe that allows users to send value on a peer2peer basis. To use the network, you need to download the DigiByte client and install it in your network. When you make a transaction such as sending value, it is picked by the miners who are spread in the network. There are more than 100,000 DigiByte notes across the globe.
The miners follow back the public address to confirm whether the sender has ample coins to transfer in the wallet. If you have ample coins, the transaction is confirmed and the coins are transferred to the payee's wallet. Then, the transaction details are added to the public ledger and they become permanent. This means that you cannot reverse the transactions.
To make the blockchain more effective, DigiByte balances the five different mining algorithms through real-time difficulty adjustment using a technology referred MultiShield. This is a new variant of the earlier version that was referred as DigiShield. The technology helps to prevent a single mining algorithm from dominating mining the network.
Mining DigiByte
Mining in DigiByte is the process of confirming transactions for a reward. With five variants of POW (proof of work) algorithms, DigiByte allows each of them to mine a block everyone and half minutes. This means that all the miners spread in the network have a chance of mining DigiByte without worrying about one dominating the system.
The ultimate number of DGB that will ever exist is 21 billion. This will be released in about 21 years. Slightly more than eight billion DGB had already been mined and entered the circulation by mid-2018. To be part of the miners who help to release the remaining DGB, you need to select the preferred algorithm and pick the mining hardware. You will also need to get appropriate mining software. To increase the chances of confirming more transactions, you can also join a mining pool.
What Are the Advantages of DigiByte?
For many years, sending value from one point to another was a lengthy procedure that involved a lot of bureaucracies. In addition, the process was expensive and a lot of parties could easily peruse the details. This can put the account holder in great danger. DigiByte, like other cryptocurrencies, came to address these gaps and inefficiencies through decentralized operations. Here are the main benefits of using DigiByte.
It is a great way to invest, trade, and send value without worrying about third-party seizures
If your savings are directed into a bank, the chances of getting frozen when a court battle hauls its way to your doorsteps are very high. However, DigiByte is an anonymous network that allows users to operate anonymously. This means that nobody including courts can know about your DigiByte account or even freeze it.
DigiByte network supports DApps
DApps allow developers to come up with new features that make it easy to extend the functionality of a network. In addition, the DigiByte system also allows users to operate Smart Contracts to be crafted and executed. This puts it almost at par with other networks such as Ethereum.
DigiByte network is among the fastest in the crypto niche
By utilizing UTXO network, DigiByte is about 40 times faster than Bitcoin. It only takes about 15 seconds to get a confirmation message after sending value on the DigiByte network.
DigiByte utilizes multiple hashing algorithms that help to make it safer
They have also helped to become one of the most decentralized networks in the industry. This has helped to reduce the danger of some groups colluding to harm the network.
The DigiByte network has been in operation for long and, therefore, proven stable
Today, new cryptocurrencies are considered risky. However, older networks such as DigiByte have been there and their features tested to the limit. It is because of this trust that its value has been doing very well in the exchanges.
The DigiByte network can be easily scalable
Unlike other cryptocurrencies such as Bitcoin that have serious issues of scalability, DigiByte makes it easy for mass adoption at all levels. Whether you are payment service or an online store expecting to handle a lot of transactions, you can easily scale. This is what has been attracting a lot of corporate organizations to DigiByte.
What Are the Risks of DigiByte?
While there are so many advantages associated with DigiByte, it is important to appreciate that it is not devoid of some serious cons. It is very important to compare the risks with the benefits when making a decision on joining or investing in the network. Here are some of the main risks to expect.
The danger of getting attacked and your DigiBytes siphoned away.
The danger of high volatility experienced in the cryptocurrency industry.
The threat of harsh regulations from countries that feel cryptocurrencies are compromising their operations.
The DigiByte network does not have consumer protection.
Though the value of DigiByte is starting to grow, it has taken too long compared to other networks that came after it and grew rapidly.
What Happens if DigiByte Gets Lost?
The reports of people losing crypto assets have become way too common. Every other day, people shout that their crypto assets have been lost and they are unable to restore them. However, it is important to understand what exactly happens when crypto assets such as DigiByte gets lost in order to stay safer. One thing you need to appreciate is that whether the coins have been lost through hacking or sending to the wrong number, they are still in the network.
Loss through sending to the wrong address or hacking: In such cases, the DigiBytes have already changed hands and now belong to a new owner. Indeed, the coins are still circulating in the network but cannot be restored to you.
Loss through damage to the wallet or forgetting the private keys: If you have forgotten the private keys of your wallet or the wallet has been damaged, the access to the DigiBytes has been lost. However, the coins are still dormant but under your signature in the network. You have to reinstall the correct wallet and regenerate the private keys to restoring the lost coins.
DigiByte Regulation
The topic of cryptocurrencies and regulations is a complex one. While the cryptocurrencies such as DigiByte are considered to represent the hallmark of fintech development, many administrations feel otherwise. Most governments feel that cryptocurrencies are out to compromise how everything operates. Immediately after Bitcoin was launched in 2009, the Federal Bureau of Investigation (FBI) sent a special communiqué to the government indicating that the anonymity and manner of operation risked creating a route for tax avoidance and funding terror. But it is not just the United States that feels threatened by the fast rise of cryptocurrencies.
The European Union Commission through its Vice President, Valdis Domnrowski, indicated that cryptocurrencies created huge risks to investors. He went ahead to specify that consumers were at risk of high price volatility and other dangers such as the threat of complete loss, liability gaps, market manipulation, and security failures. Even as more countries come out to express their displeasure with cryptocurrencies such as DigiByte; it is interesting to note that none of them had passed a legal framework to guide their operations by mid-2018.
A closer look at the operation of cryptocurrencies and law making procedures reveals that getting these laws is no walk in the park. In most of the cases, the countries find themselves lagging behind the fast-evolving technologies. Here are some of the reasons why most of the countries have failed to craft cryptocurrency related laws.
Cryptocurrencies such as DigiByte have demonstrated they are capable of addressing some key problems that have dogged most administrations such as Big Data. Now, the administrations are hesitant to put brakes to such progressive technologies.
The subject of cryptocurrency regulations has taken a political angle. Because they help people send funds cheaply, invest and get good returns, governments that are against them are now deemed to go against the will of the people.
The cryptocurrencies are not owned by a single party. As decentralized networks that are owned by users spread across the globe, it becomes very difficult to limit their growth.
The cryptocurrency technology is evolving faster than most administrations can comprehend. With most of them being forced to play catch-up, some do not even have an idea of where to start.
Despite these complications, one thing that every investor and user of DigiByte should know is that the regulations will finally be installed. Therefore, the discussion should be about what to do or expect when the laws finally take shape. For example, a country such as Russia is at a very advanced stage of passing cryptocurrency regulations. Take a closer look at the next section to know the legal status of DigiByte in different states.
Is DigiByte Legal?
To regulate or not to regulate? This is the question that many countries have been asking when it comes to creating legal frameworks for cryptocurrencies. The opinion is divided. A large number of countries have expressed their desire to pass cryptocurrency regulations while others indicate that they are not legal tenders and will not bother crafting legal frameworks. Here is a closer look at the legal status of DigiByte legal status in many countries.
1) Russia
Russia has become the first country to make a first bold move of crafting a draft cryptocurrency legal framework. Before 2018, Russian administration had indicated that it had no intention of regulating cryptocurrencies. Instead, the central bank only asked the Russians to be extra careful with cryptocurrencies to avoid losses or falling victims of fraud. In January 2918, the narrative changed completely.
The finance ministry indicated that it was impossible to tell whether traders who were accepting payments in cryptocurrencies were breaking the law or not. Instead, it indicated that the legal gaps required an urgent address. By the close of January 2018, the ministry released the draft digital financial assets bill that looked at every concept of cryptocurrencies.
The draft bill considers digital tokens and cryptocurrencies as properties. This means it is an asset like others but in a digital format generated via cryptographic means. As properties, the issuer is required to be an authorized entity. This is aimed at helping to prevent fraud where people just create tokens and sell them online with an intention of defrauding unsuspecting citizens.
Like the producers of the digital assets, miners are also seen be involved in creating new assets. Therefore, they are required to also be registered entities. The main focus of the law is ensuring that people who are in the cryptocurrencies cannot hide to either commit a crime or even evade paying required taxes.
On trading, the draft law requires that only authorized exchanges are allowed to operate in Russia. The exchanges are also required to institute strict KYC (know your customer) strategies to ensure that all investors' assets are protected from hackers and fraudsters.
Even before the draft bill becomes law, it has already attracted a lot of resistance. The fintech community in Russia argues that the law could reverse the gains that had been achieved over time. The crypto community has indicated that many enterprises that were planning to hinge their operations in cryptocurrencies could opt to shift to other countries that are considered crypto-neutral.
2) The United States
DigiByte is legal in the United States. By mid-2018, the United States did not have a cryptocurrency regulation. Instead of a local focus, the US has opted to go for a global approach. In January 2018, the government sent the Treasury Deputy Director, Sigal Mandelker, to the Far East to try and take a common ground in cryptocurrency regulation. Speaking to the press in Tokyo, Mandelker expressed the US strong view that a global approach to regulating cryptocurrencies was better compared to a localized one.
Back at home, the Secretary of Treasury, Steve Mnuchin, told the Economic Club in Washington that they were worried that cryptocurrencies were becoming a serious loophole facilitating tax avoidance. He also raised concerns about the cryptocurrency being used for money laundering.
With the federal administration not showing any sign of crafting a local law in the near future, individual states have started crafting some local arrangements to guide crypto applications. In Arizona, the House of Representatives passed Senate Bill 1091 that allows the use of cryptocurrencies in paying taxes. Under the new law, the Arizona residents are allowed to pay for their taxes using cryptocurrencies. Then, the Arizona tax department converts the digital assets into USD and credits it to the payer's account.
The passing of SB 1091 has made other states and even countries to start changing their views of cryptocurrencies. For example, other states such as Georgia are considering passing a similar law to help more people including those in cryptocurrencies to pay their crypto laws.
3) China
DigiByte is legal in China. China is one country that has been very critical about cryptocurrencies. While other states such as Russia and the US appear to be in a rush to craft a cryptocurrency legal framework, China has opted to use direct gag orders. The country started with banning ICOs. The administration indicated that more than 90% of the ICOs that were issued in the country were scams.
The administration went ahead and frozen accounts of cryptocurrency exchanges that supported such ICOs and even miners. Since then, many cryptocurrency exchanges located in China have mainly been offering their services only to people located outside the country. In mid-2018, the administration indicated that it would start banning exchanges located outside China from accessing the local market.
In January 2018, the Chinese administration made a unique suggestion that has thrown the crypto community into a spin. The administration indicated that it supported the G20 stand that urgent crypto regulations were necessary. In addition, it indicated that the laws should call for sharing of cryptocurrency information to prevent tax avoidance. If this proposition is taken by G20 or even China alone, it means that cryptocurrencies could be blocked from operating anonymously.
4) Canada
DigiByte is legal in Canada. Canada is one country considered to be friendly to cryptocurrencies. The Financial Consumer Agency is, however, categorical that cryptocurrencies such as DigiByte are not legal tenders. In 2014, Canada passed Bill C-31 that was referred to as the first cryptocurrency law. But the law failed to capture the complexity of the cryptocurrencies because of the emerging dynamics. This made it ineffective to stem the fast-growing crypto networks.
In January 2018, the Central Bank of Canada objected to the term cryptocurrency indicating that they were more crypto than currencies. The country is working with the North American Securities Administration Association (NASAA) in pushing for crypto regulations to reduce the risk of fraud.
5) Switzerland
As more countries continue indicating the threat they face from cryptocurrencies, one state that is seeing things differently is Switzerland. The Swiss administration through the ministry of economics indicated it will stop at nothing in making the country a crypto nation.
While speaking to the press in January 2018, the Swiss Economic Minister, Johann Schneider-Ammann, told reporters that the country had already created an ICO working group that would craft recommended a tech-neutral legal framework for the country by the close of the year. One thing that is very clear with Switzerland focus on cryptocurrency is that even if all other jurisdictions fail to support cryptocurrencies, Swiss will always be an oasis for them.
DigiByte and Taxes
Many countries working tirelessly to pass cryptocurrency regulation are irked by the fact that a lot of people in cryptocurrencies do not pay taxes. Some people feel that when operating in cryptocurrencies, they are completely out of reach by third parties including tax authorities. In the United States, the government has indicated that very few people in cryptocurrencies pay related taxes. Other countries that have reported similar problems include Russia, China, Canada, Austria, and the UK.
Though it is true that DigiByte is a truly anonymous cryptocurrency, experts strongly differ with those who indicate that they can stay without paying taxes. To demonstrate this, here is an example that is cited in many avenues. When Bitcoin debuted in 2009, its privacy was very impressive. Indeed, many people including criminals migrated to the network. However, less than 10 years down the line, a new technology that helps to uncover users was discovered. It is now impossible to hide in Bitcoin network.
With the technology advancing at a very fast rate, even those in anonymous networks are likely to get exposed in the coming days. When this happens, you are likely to get a chain of lawsuits related to tax avoidance following you. This is not the right route to follow. To enjoy all the benefits of being in DigiByte without breaking the law, here are some useful tips to apply.
Consider the profits coming from DigiByte to be similar to other income generating ventures and, therefore, taxable.
Ensure to capture the results of trading on the exchanges when filing the annual returns. This should capture trading that was profitable or resulted to losses.
If you are a trader accepting payment in DigiBytes, make sure to restructure the books of accounts with the assistance of an accounting professional.
Does DigiByte Have a Consumer Protection?
DigiByte is one cryptocurrency built on the strong pillars of decentralization. The architecture of the network and its governance are created to ensure that all decisions are made by the nodes spread in the network. This implies that there is no central authority in charge of DigiByte. Therefore, it does not have consumer protection.
When joining the DigiByte network, it is important to ask yourself about the best way to operate safely because there is no consumer protection. Here, you need to take precaution to ensure that your system and DigiBytes stay safe. Have a look at some great tips to consider.
Make sure to always triple check the public address before sending value on the network.
Keep the DigiByte and your computer system updated all the time.
Avoid visiting risky websites that can give attackers an easy access to your system.
Select and only use the trading platforms that have advanced and effective security measures to protect users' assets.
Do not share your private keys and the seed with third parties.
Illegal Activities with DigiByte
Because of their anonymous nature, cryptocurrencies such as DigiByte are seen as great options for illegal activities. However, no illegal activity had been reported with DigiByte by mid-2018.
Is DigiByte Secure?
To help DigiByte grow and become a reliable network, the development team put a lot of emphasis on security. They wanted to ensure that the network was tamper-proof so that users can operate in it without worrying about getting attacked. Here are some of the methods used to secure the network.
DigiByte uses MultiShield technology that helps the DigiByte to protect against multiple pools targeting to mine the native coins at low difficulty.
DigiByte employs five different mining algorithms to increase decentralization and lower the risk of 51% attack.
The development team is always working on strengthening the core code to fix gaps and make it less vulnerable.
Is DigiByte Anonymous?
DigiByte is one of the anonymous networks out there. The anonymity is used to help users operate without worrying about third parties knowing about their transactions or even risking seizures. The primary method used to provide anonymity at the DigiByte network is encryption. Even the miners who confirm transactions cannot know the involved individuals. Rather, they can only follow back the public address to confirm it has ample coins that the user wants to send.
Has DigiByte Ever Been Hacked?
The reports of crypto networks getting attacked and digital assets being lost have become way too common. However, no successful hacking report had been reported by mid-2018 in the DigiByte network. This is s demonstration of the strength of the system. However, this does not mean that DigiByte is not targeted by hackers.
How Can I Restore DigiByte?
If you have been in the DigiByte network for some time, the most devastating thing is probably losing the coins. However, all might not be lost because it might be possible to restore the lost coins depending on the nature of loss.
If you lost the coins through damage to the wallet, they can be restored by reinstalling the wallet from a backup. Besides, those who lost their private keys can restore their DigiBytes by regenerating the keys via the seed phrase.
For those who lose their DigiBytes through hacking or sending to the wrong address, there is no method that can be used to restore them. It means that they have been lost permanently.
The secret to successful restoration of DigiBytes is ensuring you are prepared well before the loss takes place. You need to ensure that everything is backed up and that the private keys are stored properly away from the main computer.
Why Do People Trust DigiByte?
The fast-rising numbers of cryptocurrencies are making it difficult for users to select the networks to join. It is no longer a matter of simply picking the top listed network; people are now going for what is more trustworthy. Here are the main reasons why people have a lot of trust in DigiByte.
The cryptocurrency has been in the market for about 4 years. This means that its systems have been tested and proven to be highly reliable.
The DigiByte network has been attracting interest from top companies such as Microsoft and INVESTA.
The network technology demonstrates that what other cryptocurrencies are introducing today such as smart contracts was already conceptualized at DigiByte. This means that it is way ahead of others.
Though the development team of the network is kept a top secret, their commitment through progressive features indicates that DigiByte is likely to remain very relevant in the coming days.
The value of the network, as well as its community, has been growing steadily especially starting from mid-2017. This is expected to continue over time to deliver higher ROI to investors.
History of DigiByte
The history of DigiByte can be traced back to 2014 when the genesis block was released. Jared Tate released the first block with 231 million coins and relied on a single proof of work (POW) algorithm. However, the algorithm was forked to five POW algorithms to help encourage decentralization and enhance the security of the network. Other major developments that marked the history of DigiByte include;
A few months following the release of DigiByte, the development team adopted DigiShield in the DigiByte blockchain to help protect the system from multi-pools. The technology is now being used by other cryptocurrencies such as Zcash.
In mid-2016, DigiByte was added to Azure, the Microsoft's public cloud computing platform for cloud-based services such as storage. It was also nominated for Microsoft's BizSpark for supporting startups access required software.
Between 2014 and mid-2017, the price of DigiByte remained relatively constant at around $0.00018. On June 2017, the price spiked to $0.05 because of the impending announcement. When the announcement was not forthcoming, the price slid back almost to the earlier rate.
On January 2018, the price of DigiByte spiked to $0.1, the highest mark in its history, following an announcement by John McAfee announcement that the company was worth noting. The price later shot down as other cryptocurrencies were adjusting in the new year.
Who Created DigiByte?
DigiByte was created by Jared Tate in 2013. However, it was not until January of 2014 that Jared launched the genesis block. By 2014, DigiByte was one of the few blockchain networks in operation by then. Note that unlike other cryptocurrencies released around that time, DigiByte was not released through Initial Coin Offering (ICO).
Immediately after releasing the project, Tate put the bulk of his focus to developing DigiByte through the DigiByte Foundation. He runs the foundation with a tech team that helps with the management and community outreach. However, the membership of this development team has been kept off the public.
DigiByte Videos and Tutorials
See Also