Einsteinium
Einsteinium cryptocurrency guide advises where to buy and how to buy Einsteinium. This guide also contains the markets, value, trading, investing, buying, selling, transactions, blockchain, mining, technology, advantages, risks, history, legislation, regulation, security, payment, networks and many other interesting facts about Einsteinium as well its status in the world of cryptocurrencies.
Einsteinium, Sunday, 2021-04-11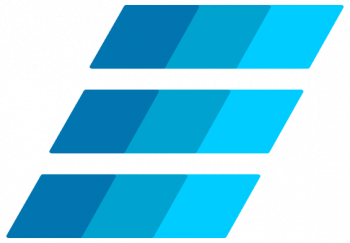 What Is Einsteinium?
Cryptocurrency is the latest talk in the world with different cryptocurrency evolving every day with different motives and mission. The financial strength of these currencies is demonstrated as they increase in value. Technologically, the world market has been experiencing great improvement since the inception of cryptocurrencies for trading activities. The ecosystem is filled with cryptocurrencies which are considered to be more valuable, and boast of the total market cap of this crypto in the world market is worth over $450 billion. Einsteinium coin among other cryptocurrencies deserves to be more recognized and rated for its creativity. Although, einsteinium coin is presently valued at $0.92 which place it far from other valuable crypto.
Einsteinium foundation first launched einsteinium coin, EMC2, in 2014, but its activities became pronounced in early 2017. Einsteinium coin is a distinct digital currency that links the classic peer-to-peer initiative with the philanthropic target of providing funds for cutting-edge scientific projects, scientific research, and cryptocurrency projects. Einsteinium behaves like the most popular Bitcoin in nature and its proof of work is very similar to the concept used in Bitcoin. Einsteinium might have been mistaken for Bitcoin if not for the famous status of Bitcoin because they both operate in a similar way. It is important to note that Einsteinium, in reality, comprises of Bitcoin's high-tech capacity with the ideology of charity.
Einsteinium foundation is highly focused on the vision to change people's perception on cryptocurrency outside the universe. EMC2 was registered officially on April 7, 2017, as a Non-Profit Organization (NPO) with NPO corporation code 882658-4 in Montreal, Canada. It became the number one research-focused Non-Profit Organization to be listed in the cryptocurrency world. The foundation is the heart for charitable projects and research funds. After mining, 2.5% of each block mined is donated to the Foundation fund by Einsteinium to further assist in a donation. 20% of the fund donated by Einsteinium is channeled towards marketing, faucets, and donations while the remaining 80% is used in funding scientific research. The foundation is subsection into the following categories;
Education: The foundation believes so much in education and it's always determined in sharing good values and contents with other people. One of the Einsteinium foundation goals is to train new talents, lead them and ensure they have adequate knowledge about the blockchain technology.
Crowdfunding platform: The crowdfunding platform is a unique component of the Einsteinium network that supports the basic idea of taking education, IT projects and scientific research to a very high level. In achieving this, funds are awarded to grant beneficiaries constantly. Hence, it makes the foundation more recognize and thus, enables them to advertise their projects, sponsored items, coin, and the advantages of cryptocurrency to the world. Report shows that 16M of Einsteinium coins have been contributed for projects and research by the foundation.
Open source: Being part of the Bitcoin family, Einsteinium foundation ensures its commitment to the open source world is never compromised and improvement of the core code functionalities remain a priority for the foundation.
Beginner's Guide to Einsteinium
Have you developed an interest in cryptocurrency and you have been thinking on which cryptocurrency you should invest on? Fine, cryptocurrency is one of the lucrative business you can focus on and this depends on the cryptocurrency network you choose because all cryptocurrencies fluctuate in value depending on the financial market stability. Most cryptocurrency always has some unique features that make them different from one another because they tend to improve on the flaws of other cryptocurrencies in their network so as to have edge over them before entering the financial market. This can be seen in the case of Einsteinium being the first NPO dedicated to scientific research and to be listed in the cryptocurrency financial market.
Einsteinium coin abbreviated EMC2 is suggested from the synthetic element, Einsteinium Es, with atomic number 99. It is specially designed for funding of scientific research, philanthropic and technological projects. Its proof of work algorithm is similar to the one used in Bitcoin network. In a simple term, it is safe to say that Einsteinium is the combination of Bitcoin with philanthropic funds. EMC2 which is powerfully sponsored by the Einsteinium foundation is on a mission to generate funds from its mining tax to IT projects, scientific research, and provision of grants to worthy applicants.
It is important to be subjected to adequate and thorough research on the cryptocurrency network you want to participate in before joining the network. You shouldn't join cryptocurrency network because your peer group or family are joining. It is always necessary to be updated with the latest development and facts about the cryptocurrency network.
This guide comprehensively analyzes the Einsteinium network, its activities and all the information that you need to know before you make your decision to join this promising future cryptocurrency. Some of the concepts to be fully analyzed in this saving guide include where and how to buy einsteinium, mode of payment and where to execute Einsteinium trading activities successfully, the EMC2 wallet and its blockchain technology, and the value of Einsteinium. It also entails the advantages and risk of EMC2, regulation and the how einsteinium works, what happened if your coin gets lost, is your Einsteinium secure, the founders and why people trust the network and so on. Feel relax and secure as you patiently read through this guide.
Where and How to Buy Einsteinium?
One of the main targets of people joining cryptocurrency network is to maximally utilize the fast-growing value of the currency and make a profit as much as possible. People buy and store cryptocurrency when the cryptocurrency is new in the market and it has the future potential of increasing in value. The investment of those that invested in Bitcoin back then in 2009 would have increased by over 10,000% at the beginning of 2018. Therefore, you can expect your investment on Einsteinium now to grow bigger in 8years time because Einsteinium is just in its early year in the cryptocurrency world.
Even with the strategic target by investors, some of them are still in the dark on where and how they can purchase Einsteinium for future transactions. You need to pay attention here because a lot of investors have been scammed of their hard earned money severally by scammers in the process of buying Einsteinium. This is due to the little or no knowledge they had about buying of Einsteinium.
The first and most important thing you need to have is a relevant cryptocurrency wallet that will be used to store your cryptocurrency and as well grants you the permission to use them for any transaction. Wallets are in different categories depending on your devices. We have desktop wallets, hardware wallets, mobile wallets and website-based wallets. They work with respect to your device specification. You can check the Einsteinium website and download the wallet that works best for your computer (windows, mac, and Linux). Einsteinium recommends Coinomi wallet for android users. Now, let's see the best place to purchase Einsteinium.
Face-to-Face buyout: This option also refer to as offline or physical transaction, it is for those that are not interested in buying Einsteinium directly from Exchanges or Banks. Einsteinium can be bought from users that have EMC2 in their wallet and want to sell it. This is usually a face-to-face transaction so as to avoid being scammed. Note that for you to carry out this transaction successfully, you must present your wallet because, without it, you cannot receive your coin. This is why the wallet is very important. Though some traders buy from people that want to sell Einsteinium via social media platforms like facebook, twitter, WhatsApp and other chatting platform but this is best done when you are being recommended by a trusted fellow. The transaction fees in face-to-face purchase depend on the agreement between the buyer and seller.

Buying of EMC2 from different Exchanges: This gives you the privilege to buy EMC2 into your crypto wallet directly from Exchanges. You will get the amount of Einsteinium you want in the wallet so far you have your coin available. It should be noted that many Exchange only accepts cryptocurrency for any payment (i.e. they do not accept Fiat currency like US dollars). So, you have to buy cryptocurrency that is pairable with EMC2. One of such cryptocurrency is Bitcoin (BTC). Buy and store it in your bitcoin wallet and then exchange it for EMC2 later. Einsteinium listed the following exchanges on its website for users that want to buy EMC2 from Exchanges;

Poloniex
Cryptopia
Bittrex
Upbit
---
How to buy Einsteinium
Before you buy Einsteinium, there are some important things you need to consider. Cryptocurrencies are too complicated and unpredictable. That is why it is advisable for you to understand Einsteinium operational mode satisfactorily and the risks embedded before you think of investing in it. Take note of the issues below and factors before you decide to invest in Einsteinium;
Supply: As at this time (March 7, 2018) of writing this, Einsteinium has a circulating supply 216.6million EMC2, $1.9million volume and a market cap of $61.5million.
Record: The past performance of cryptocurrency do not determine the future of the coin. The value of cryptocurrencies is not stable. EMC2 was traded at a price less than $0.01 between 2014 to April 2017. There was a sudden increase of over 500% in the coin value and this makes the coin to rise from $0.06 to $2.63 from November 2017 to December 18, 2017.
Dramatic drop: How the price of crypto fluctuates still baffles a lot of people. EMC2 experienced more than 4000% increase between November 2017 and mid-December, 2017 but its value drastically drop to $0.75 on December 30, 2017. Some of the increase in Einsteinium value seen throughout December resulted from the expectation that a "mind-blowing initiative" would be announced on December 19 by the Einsteinium team. There were rumors and speculation on online forums that Einsteinium would form a strong partnership but an update on Algorithm change was the news received.
Corporate Partnerships: Getting regular information on corporate partnership with the cryptocurrency you invested in makes you feel more secure. "ATW Tech Subsidiary Voxtel" partner with Einsteinium in January 2018 to actualize EMC2 on its platform.
Roadmap: Any cryptocurrency network without a roadmap can be seen as a visionless platform. Basically, Einsteinium is used for funding scientific research. The Einsteinium roadmap reveals the plans for messenger app, platforms and social media platforms linked with the Einsteinium coin.
So, if you want to buy Einsteinium, kindly follow this approach below;
Account creation on Exchanges: When you visit any of the above-listed Exchanges to buy EMC2, register for a free account by supplying your real details as being instructed on the site. Ensure you have a valid email and a password you cannot forget easily. These two are very important in the opening of account on Exchanges. Though, for security purpose, some Exchange will request for your full name, real contact address and a valid form of identification such as National ID card, Driver's license or International passport. Ensure you enable the two-factor authentication on your account so as to further strengthening your security wall.
Fund your account: Here, you will transfer the cryptocurrency (Bitcoin) you initially purchased with your local currency to your exchange account by creating a wallet on the exchange to receive it. Then, you input the wallet address where you saved the bitcoin.
Buy EMC2: On the Exchange dashboard, locate "Buy EMC2" and click on it. Input the amount of EMC2 that you want to buy or alternatively, enter the amount of BTC you want to spend. Ensure you check the full transaction details impeccably twice before you confirm the purchase. The purchased EMC2 will reflect in your wallet upon successful transaction.
Einsteinium traders should have in mind that Exchanges determine the mode of payment. Some of them accept both cryptocurrency and local currency also known as fiat currency for trading while others accept only cryptocurrency. There is always a fee charged when you carry out transaction activities on these Exchanges. The fee to be charged on your transactions depends on the Exchange you are using because there is not fixed transaction fee since these Exchanges operate on different policies.
Einsteinium Wallet
The crypto wallet is one of the most important features of the cryptocurrency network. It is expected that anyone joining any cryptocurrency either for buying, selling or mining purpose should have a wallet. The Einsteinium wallet is used for executing cryptocurrency transactions such as buying and selling, and also for storing of EMC2 (i.e. the Einsteinium native coins). The EMC2 wallet in the real sense does not store your coins, what they store are the public and secret private keys.
The public keys also known as the wallet address is the address that you give to people you want to carry out transactions with and they make payment in EMC2 to your address. The public key gives a link to your wallet address in the cryptocurrency network and also aids in confirmation of transactions on the network. The public key is sharable to the public for transaction purposes and other cryptocurrency activities.
Private keys, on the other hand, are the secret key used in accessing your wallet. Not in any situation must you share your private key with people because in doing so they will have access to your wallet and your coins may be stolen. It is essential that you do not lose your private keys because once you lose it, there is every tendency you may not be able to access the wallet and EMC2 stored in the network. The private key should only be private between you and your wallet.
The Einsteinium Network has a core wallet that works effectively on Windows and Mac operating system. The Einsteinium Excalibur wallet works on Mac, Linux, and 32-bits and 64-bits version on windows, and it can be downloaded on the Einsteinium website. Einsteinium recommends Coinomi wallet for android users that want to send, receive and store einsteinium using their phones. There are no other third-party wallets that support Einsteinium except Coinomi wallet. The Einsteinium team in their foundation roadmap is working on a mobile and web-based wallet that will give users more options to use for Einsteinium transactions.
Where to Buy Einsteinium with Credit Card?
Even as the world continues to advance towards a cashless policy system, people still maintain their conventional methods of fulfilling transactions payment such as using Banks and Credit banks. At the moment, there is no direct way to buy Einsteinium on Exchanges with a Credit card but you can buy another dominating cryptocurrency like Bitcoin (BTC) and Ethereum (ETH) with a Credit card and exchange the purchased cryptocurrency with the Einsteinium you want.
Therefore, you will need this three important thing; Credit card, Cryptocurrency wallet and a reputable exchange. Ensure that your credit card is loaded with huge amount so that you can any amount of BTC or ETH you want to buy for the exchange of EMC2. Some of the reputable places where you can buy BTC or ETH includes;
CEX.IO
Bitpanda
Coinbase
Coinmama
LocalBitcoins
Where to Buy Einsteinium with PayPal?
Similar to the case of Credit Card, there is no direct way to buy Einsteinium with PayPal. Rather, you will purchase another cryptocurrency like BTC and ETH with PayPal and convert them to EMC2. Although, PayPal rule out the direct use to buy cryptocurrencies on their network because it is considered as a major competitor. PayPal ensures strict rules on their network by banning or deleting the account of users that used PayPal to execute transactions on cryptocurrency network. The exception to this is for Exchanges that have a direct agreement with PayPal. Therefore, if you want to buy BTC, ETH or any other Altcoins before converting them to EMC2, look out for exchanges that accept PayPal as one of their payment methods. Some of these exchanges include Poloniex and Changelly.
How to Buy Einsteinium with Wire Transfer?
It is indisputable that Banks are the most trusted financial institution in the world today. Banks have a lot of activities which makes people rely on it and use it for various things such as keep savings. Banks give interest, give loans, keep your savings for a long time, funds transfer and contribute greatly to personal success. Buying cryptocurrency using wire transfer method is more safe and better. Although the process involved is a lengthy one and it is more expensive as compare to when you buy cryptocurrency using PayPal or Credit card. Remember you cannot buy Einsteinium directly using wire transfer, instead, you will buy BTC or ETH and then convert it to Einsteinium.
Coinbase and CEX.io are one of the trusted places to buy Bitcoin or other cryptocurrency using wire transfer. Using these exchanges, you will be required to register with your real information as it is shown on your identification card. You will also register wire transfer as your mode of payment. Other necessary information needed for your transaction to be processed successfully using the wire transfer method will be supplied to you on the website and you can then follow accordingly.
Some Exchange offers definite types of transfer depending on your location i.e ACH Transfer for the United States or SEPA (Single Euro Payment Area) for Euro bank transfer. During payment registration, users buying either Bitcoin or Ethereum from the United States will be required to link their Bank account through the ACH bank transfer and those purchasing from Europe will link theirs via SEPA transfer. It takes 5days for your purchased coins to reflect in your wallet when you use the ACH Bank transfer while SEPA transfer takes 2days. The transaction charges on Coinbase is 1.49% and that of CEX.io can be as low as 0.2%.
Where to Sell and Trade Einsteinium?
Have you invested in Einsteinium either through mining or buying and storing them in your wallet for the purpose of selling them when the price increase? Many people have developed the habit of keeping Einsteinium for future trade so as to acquire more profit when they sell it. Some people do not know how they can go about selling their einsteinium and which exchange platform they are going to use. Fine, for you to sell Einsteinium, you have to trade it for Fiat currency or other cryptocurrencies like Bitcoin or Ethereum. You must do a proper research in selecting an exchange to trade your Einsteinium so as to avoid being scammed. Here is a list of some recommended exchanges to trade your EMC2.
Poloniex
Cryptopia
Bittrex
Upbit
Trade Satoshi
How Much Are the Transaction Fees of Einsteinium?
Low transaction charges or fees when sending funds is one of the reasons that draw the attention of people to cryptocurrency networks. The transaction fees depend on the cryptocurrency platform you are using for the transaction you want to actualize. Most times, the fees are dependent on the following factors; Mining dynamics, demand and trading volume of Einsteinium.
Whenever a buyer wants to buy Einsteinium from any seller, the seller will be required to pay a little fee for the amount he/she want to sell.The sender will know the fee charged on the transaction before such transaction can be flagged off. It is advisable that senders of Einsteinium should have enough Einsteinium in their wallet which will cover both the fee and actual amount of EMC2 the buyer needs so as to prevent failed transactions. One of the sending institution or the issuing address receives the transaction fee that is being charged on the sender's transaction. Not in any case will the recipient of Einsteinium be charged upon receiving the Einsteinium bought into his/her wallet. However, the exchange and cryptocurrency wallet provider being used during the transaction process could deduct little funds to cover for maintenance fee and the services rendered.
Einsteinium Markets
The model of the cryptocurrency network is that all cryptocurrencies that have been recognized on reputable exchanges can function effectively for different trading activities without them leaving their respective network. What this means is that you can use your cryptocurrency for payment transactions and also hold some in the Network for the value to grow and yield maximally over time. This operation is very similar to fiat currencies. One of the essential features about Cryptocurrencies is that they are tradable just like fiat currencies.
To trade your EMC2, you need to identify the appropriate Einsteinium markets where you can carry out the trading activities successfully. Einsteinium markets are cryptocurrency marketplaces that allow people to trade in EMC2 and other altcoins. Since Einsteinium is yet to attain the financial dependency and recognition in the cryptocurrency world, it is trade with popular cryptocurrency like Bitcoin, Ethereum and so on. You must have Bitcoin, Ethereum etc. in your wallet and trade it for Einsteinium if you need some einsteinium.
To start trading actively in the Einsteinium market using an exchange, you need to be given the permission to participate in the exchange. This involves you registering on the exchange with your real information and proof of evidence such as identity card, read the exchange policy and rules, have a cryptocurrency wallet to hold your coins for the purpose of any future transactions or trading activities, and as well have enough finances. Note that you need to be careful when making any deal in the Exchange market because there are a lot of scammers looking for who to scam and steal their coins. So, watch out on the exchange you are using and see if the users are being verified on the exchange, and, also check the users trading history if he/she has a successful trading history with positive remarks.
It is very important to do a resourceful research when you are looking for the best marketplace for Einsteinium. This is highly essential especially if you are new to Einsteinium. Below are some tips that can help you in selecting a good exchange to trade Einsteinium.
The exchange reputation: This is an important factor to consider when choosing the market to trade EMC2 for other cryptocurrencies. You should get yourself updated by following reputable cryptocurrency forums like Bitcointalk where experts, traders, and investors share their experience on different exchanges. A market with a good reputation will definitely make you feel relaxed and rest assured that you are in a safe place to carry out your transactions.
Fees: Exchanges operate on different policy and the rate at which one exchange charges per transaction cannot determine the rate at which others will charge. For example, cryptopia charges 0.2% on every transaction while Coinbase charges 1.49%. Therefore, you should know the fees charged on each exchange if it is affordable for you before you join the marketplace because if the charges per transaction are too high, it will affect your profit in the long run.
Account creation and verification requirements: Virtually, all exchanges want more users to join their network and patronize them so as to increase their database. Signing up on exchange is quite easy but the requirements to verify your account may be a little bit tasking. No one wants to deal with ghost users or users with fake accounts because of scam. There are some exchanges that require only email address for you to verify your account while some exchange (such as Kraken etc.) will require personal details like phone numbers and documents like Identification card, Driver's license or International passport. The verification exercise is highly essential in protecting the exchange against fake accounts, scam, and fraudulent activities.
Geographical restrictions: There are some market that operates within a particular region. It only works for people in that region. For example, if a market is designed to work for people in the United States only, users from other regions that are not in the United States will not be accepted. Therefore, users from these regions cannot access the features of the market. It is important to select a cryptocurrency market that accepts people from your location and allow them to use it.
However, to start trading EMC2, you need to consider one of the following top Einsteinium markets.
This is one of the top-rated cryptocurrency markets for Einsteinium today. Poloniex was founded by Trista D'Agosta in 2004 with the vision to help users with their trading activities such as monitoring of funds and help them to trade anonymously. The platform is highly secure, reliable and easy-to-use for trading. You can also monitor the performance of Einsteinium and other cryptocurrencies on Poloniex so as to make the right decision when trading. It is important to know that in cases of attack on the poloniex platform by hackers or scammers, your coins are safe because they are being secured in the cold storages.
As it is a norm for every establishment to have records of users on its database, so also it is applicable on poloniex. The process of registration is very fast, direct and easy (just in 10 minutes you are done with the registration and you can start trading immediately). The transaction fee on Poloniex is charged on both the sender and receiver in the ratio of 0.154% and 0.25% respectively, and transactions involving higher volume Einsteinium or other cryptocurrency are charged at a lower fee.
This exchange also makes the list of one of the most trusted cryptocurrency market for Einsteinium. This unique exchange situated in New Zealand commenced its activities in 2014 with the target to make cryptocurrencies trading activities direct, easy to know and secure. Creation of wallet for cryptocurrencies is one of its specific features. Account creation and verification process are very fast and as well makes user trading experience superb. The requirements for creating and verifying an account on this exchange are not much and only your personal email is required for the first stage verification.
It is important to know that cryptopia do not accept trading in fiat currencies. It supports only cryptocurrencies. Cryptopia has more than 350 cryptocurrencies including newly introduced cryptocurrencies available for exchange on its platform. Although, the exchange interface may look complex and difficult for new traders to cope with at the beginning, but it gives you more opportunities to exchange your einsteinium with any cryptocurrency that you want. The transaction fees charged on every transaction during exchange is 0.2% and it is cheaper compared to other exchanges like Coinbase whose transaction fees on every transaction is 1.49%.
Bittrex exchange is one of the top-rated exchanges recommended to einsteinium users for trading. Bittrex which is otherwise known as the Next-Generation digital currency exchange was founded by Bill Shihara and Lai Richie in 2014, and it is based and regulated in the United States. It provides cryptocurrencies investors, businesses, and users a classic experience to trade cutting-edge digital currencies and digital token. It is important to know that Bittrex also functions as a cryptocurrency wallet. Aside from that, it supports more than 190 cryptocurrencies (both new and established cryptocurrencies) for trading on its website and its unique features that give users the privilege to use multiple payment methods make it distinct among other exchanges. With this, you can trade EMC2 for fiat or other cryptocurrencies like Bitcoin, Ethereum, Litecoin and so on.
Security is one of the priorities on Bittrex. Transactions process on Bittrex market can be a lengthy one because it goes through a series of stages for confirmation in order to prevent any risk of fraud. It connects with the respective blockchain to further confirm that the transaction is being initiated by the user of the coins. To protect users and make them rest assured and safe, it uses 2-factor authentification for all their transactions, withdrawals and API usage. Bittrex work extensively on security since its establishment and this is responsible for it not having a record in any case of hacking in its exchange system. Bittrex is unarguably one of the best exchange in the world today and it also allows everyone (both new and experienced users) to participate.
Value of Einsteinium
When the Einsteinium foundation established Einsteinium coin in 2014, the EMC2 activities and value were less pronounced because it wasn't given much recognition in the cryptocurrency market. EMC2 was valued at $0.0025 in early 2014 when it entered the cryptocurrency world market. The market cap and 24h volume of emc2 at this time were $27,595 and $13,485 respectively. After three years of existence in the world market, this crypto-coin began to appreciate both in value and price, and there were series of activities around the EMC2. As of mid-December 2017, the EMC2 was valued at $2.30, which thus represent over 5000% increase in the 2014 price of EMC2. This was the highest price reached in the history of einsteinium. During this period, EMC2 has a market cap worth $496 million, and 24h volume of $59 million with more than 215million einsteinium coins in circulation. This demonstration shows that einsteinium has increased in market demand, popularity and acceptance.
However, einsteinium experts predict a steady increase in einsteinium price in 2018. Although, cryptocurrencies fluctuate on a daily basis, and this is why the price of cryptocurrencies are never stable. The fluctuation in the price of crypto in the global market in late December 2017, affected the value of einsteinium, hence, responsible for the gradual decrease in its value and price. The Value of 1 einsteinium coin as of January 4, 2018, was $1.1, and the market cap and 24h volume were $240 million and $45 million respectively.
On April 5, 2018, which represent three months of einsteinium activities in the cryptocurrency market, the value of emc2 drops further to $0.17 per 1 emc2, with the market cap value at $36 million and 24h volume at $5 million. There is no doubt that einsteinium is a future and promising coin for investors that have invested in it and are ready to watch their coins growing in value as predicted by the crypto experts. Though the coin value and publicity have been crippled by the presence of the fast-growing bitcoin, but this hasn't stopped the fact that einsteinium is making way in the cryptocurrency market. The ability of any currency to be relevant and maintain a progressive growth path depends on the cryptocurrency activities, relationship with other organizations, ability to repel attacks, partnership, and commitment to the team. The Einsteinium foundation encourages partnership with other organizations in a way to propel the unique einsteinium towards its roadmap realization and make it more acceptable in the crypto market. Companies like Blue lab and Chainworks Industries are in partner with the einsteinium foundation.
Is It Profitable to Invest in Einsteinium?
Cryptocurrency is one of the most eye-catching business in the world now. Unlike a decade ago when investors were scared of investing in cryptocurrency because they never foresaw it making ways in the world market in the future. A lot of people nowadays join Einsteinium to know if it is a profitable investment or not. When an investor makes up their minds to invest in cryptocurrencies, one of their top priorities is selecting top cryptos like bitcoin that are trending powerfully in the market. However, investors have been advised to focus on emerging cryptocurrencies like einsteinium with a good foundation and well-planned roadmap rather selecting cryptocurrencies based on their current price surge. Attentions have been turned to cryptocurrencies because the investment opportunities embedded in it are limitless.
Today, einsteinium is one of the improving cryptocurrencies in the crypto market, and this has made investors ask series of questions on why they consider einsteinium for investment ahead of other cryptocurrencies. Here are some important reasons why you should consider einsteinium if you want to invest in cryptocurrencies.
Einsteinium has many applications: From a realistic point of view, cryptocurrencies have a lot of selling points (some of which includes anonymity nature, security, transaction processing, transaction fees, and efficiency of the network) that attracts users to patronize them. Unlike some cryptocurrencies that only functions for sending payments, einsteinium has a lot of functions. However, the technology used by this network is highly essential. The einsteinium digital currency uses proof of work script algorithm, and 2.5% of the emc2 coins mined during mining are credited automatically to the foundation donation pool. These unique attributes have been the reason for its renowned status worldwide since the inception of the coin into the crypto world.
Partnership support from other organizations: Having support from top companies and organizations is an additional boost for investors to be more convinced about investing in einsteinium. The promising emc2 have received support in the form of partnership from some organizations, and this has an enormous impact on the einsteinium gradual rise and stability status till date. Some of these companies are BlueLab and Chainworks industries. Getting support from reputable companies mean that the companies have done adequate research on the cryptocurrency, and have further evaluated and proved that the cryptocurrency is reliable. Most companies have their integrity to protect, and none of them will want to associate their businesses to a network associated with any form of scam. This is one of the good reasons while you should invest in the einsteinium network and watch your coins grow in value over time.
The einsteinium network is led by a highly passionate foundation: Since the commencement of emc2, the Einsteinium foundation has been making donations from the money generated in the mining of emc2 to support non-profit organizations and scientific organizations for funding scientific projects and research. This is the first cryptocurrency in history dedicated to providing funds to Non-Profit Organizations. Many people have classified einsteinium as a promising coin with a lot of unique projects. The foundation created 2.5% mining tax on emc2 mined (this means that whenever einsteinium is mine, 2.5% of it are donated automatically to the einsteinium foundation fund). A lot of people have benefited from this opportunity. It is reasonable to say that a foundation that supports Non-profit organizations without getting any income from them will do anything to profit its investors that are contributing to the development of the coin. The development team continues to attract more people to the network, inspire trust, encourage partnership and keep the value of emc2 appreciating in years to come.
Delivering value: While users are running towards highly populated crypto like Bitcoin and Ethereum for investment because of the crypto's current price, it is surprising that they still talk about the unique features einsteinium possess. The einsteinium team is working tirelessly to secure the network, make it less prone to attacks, and minimize any form of risks. The Network structures assure users that their investment on einsteinium is safe. However, Investors are convinced to invest in cryptocurrency network of their choice based on how secure they feel about the network, and the possible returns on the money invested.
While it is a right decision to invest in Einsteinium because it is highly profitable, you should also be aware that the strength of the cryptocurrency depends on the circumstances in the market. To illustrate further, if there is a case of a change in regulations, attack and more advanced crypto, the value of the einsteinium could drop as a result of this circumstances.
Where to Spend or Use Einsteinium?
It is no rumor that cryptocurrencies are one of the most trending news in the world now. A lot of people are joining cryptocurrency network every day to buy different cryptocurrencies of their choice especially when the value of this crypto is low. It is a clear fact that most crypto holders keep their coins in their respective wallets and watch it grow in value, and then sell when the value of the cryptocurrency appreciates over time. Einsteinium, just like other cryptocurrencies is fighting for recognition so that it can attract more people to use the coin in their daily activities that involve an online transaction. It is surprising that most of the people that acquire einsteinium do not understand how to use or where to spend it, they rather prefer to leave it in their wallets.
The hidden truth is that you can use Einsteinium everywhere, but only a few traders accept it as a medium of payment on their site because it hasn't got more attention in the world like Bitcoin and Ethereum. However, Einsteinium holders can do the following whenever they want to make payment to stores or traders that do not accept emc2 but accept other altcoins.

Convert their emc2 to fiat currency
Convert their emc2 to popular crypto like Bitcoin. Kindly note that most stores and a lot of big companies in the world accept Bitcoin for payment
Check for the cryptocurrencies (excluding bitcoin) allowed in the stores and convert your emc2 to the accepted crypto.
Let's have a look at merchant platforms that accept einsteinium as payment when you carry out any activities in their store.
4YOUEMC2- This is an e-commerce based marketplace that is designed for einsteinium holder that want to use their emc2 token to purchase and sell products and services. Although, this is ready to be launched project by the einsteinium foundation to make things easy for emc2 coin holder. However, users can remain hopeful and be calm since the fear that they cannot use their acquired emc2 token directly in the store is now a thing of the past.
Can Einsteinium Grow to Become a Major Payment Network?
Many people invest in different crypto because they want to earn through different channel when the value of these coins appreciate. It is a clear fact that investors prefer to invest in cryptocurrency network with a long-term vision which will make them feel their investment is in safe hand. However, many investors have considered einsteinium for investment since the coin is gaining global recognition and attracting more people to the network, but there have been series of questions from einsteinium investors, one of which is whether einsteinium can grow to become a major payment network.
Yes, Einsteinium can grow to become a major payment network as more people join the network to learn about its operation and how it can profit them in many ways. The einsteinium foundation has outlined a lot of plans (some of which include web wallet, emc2 wallet, zero risk, 4youemc2 and so on) in its roadmap which they are working on and soon be unveiled to facilitate payment and benefits users further. Einsteinium is more than just a coin because of its contribution to scientific innovation and research, education, and crowdfunding. This is what makes einsteinium unique from other cryptocurrencies, and more reason why people see it as a trusted network to rely on.
However, the cryptocurrency market is more competitive with new crypto joining every day, and there is no doubt that it will be challenging for einsteinium to become a major payment network. You cannot foresee what will happen to cryptocurrency in two or three years to come because it is so unpredictable, and new technology is introduced every day. Hence, einsteinium is ready and will face competition from other cryptocurrencies in its pursuit to become the dominant payment network
How Does Einsteinium Work?
Started in 2014 by the non-profit Einsteinium foundation, einsteinium was not given much attention until March 2017 when it was officially launched. Einsteinium began to gathering more momentum after its registration by the foundation as a Non-profit organization in Canada, in April 2017, and thus became the first cryptocurrency to show interest in supporting Non-Profit organization in the world. In the course to know how einsteinium works, it is essential to understand the objectives of this coins by the founders.
The Einsteinium foundation designed einsteinium in a way to show support and provide funds for scientific research and development, cutting-edge technology, improve IT developments and education. It is also aimed at protecting and maintaining the growth of emc2 which is built on a protected blockchain or decentralized public ledger. A mandatory 2.5% on every emc2 mined is received by the foundation to achieve the set objectives.
Like other cryptocurrencies, einsteinium operated as a distributed P2P (peer to peer) crypto that are released without having traces of pre-mined coins. The peer-to-peer design enables you to carry emc2 online transactions involving sending and receiving without the knowledge of central authorities like banks and other financial institutions. The Network uses proof-of-work mining system which is similar to the one used in Bitcoin Network. How Einsteinium works is discussed below:
Einsteinium decentralized public ledger

The einsteinium network runs as a decentralized public ledger or blockchain. The ledger is the storage account for all transactions that have been carried out in the einsteinium network. The ledger interacts with your einsteinium wallet to know the amount of emc2 you have left. As rightly discussed earlier that the wallet is vital to you and the network, and it is a must you have one. The chronology of the blockchain is carried out with cryptography.
Transactions in Einsteinium Network

This involves the transfer of cryptocurrencies from one wallet to another. It is usually carried out between two users. Users acquire emc2 into their wallet from mining, and the quantity of emc2 they received depends on the time spent on einsteinium mining. If there are no miners, there will be very little or zero einsteinium available on the einsteinium network for transactions. Einsteinium miners are the ones that make emc2 to be in circulation after mining activities.
Transactions take place in the einsteinium network when a user has successfully mined einsteinium through the recommended einsteinium mining software. The network uses proof of work mining system to confirm every mining activities. So, once a user starts a transaction, the einsteinium network, with its proof of work algorithm, receives the signal and such transaction is received and subject to verification within few minutes. The user's wallet will automatically be rewarded with emc2 at the end of each epoch. New block will also be added to einsteinium network within the space of time (i.e., every 5-7 minutes). Epoch is a term used in the mining of einsteinium to represent stages of mining. This process illustrates some of the stages in einsteinium mining.
Does Einsteinium Use Blockchain Technology?
Mining Einsteinium
What Are the Advantages of Einsteinium?
What Are the Risks of Einsteinium?
What Happens if Einsteinium Gets Lost?
Einsteinium Regulation
Cryptocurrency was left unattended for a long time after its inception, and during those times, it was given only fleeting interest by regulating bodies and banks, earning status for itself as the 'wild west' of the finance industry. Einsteinium is a digital altcoin that has been in existence since 2014 with its primary purpose being that of a source of funding for technological, philanthropic and scientific projects. Alongside other cryptocurrencies that are in existence, einsteinium lacks specific global regulations and legislation that govern its usage. This lack of regulations contributes majorly to the thrive and success of einsteinium and other cryptocurrencies in economies of the world.
However, with the current boom in the operation of cryptocurrency, there is a disruption in the economies of several nations, and so many governments and several agencies of these countries are more focused and paying attention to cryptocurrency, and some seek to subdue it. The governing bodies of these nations started realising the damage that cryptocurrencies can inflict on their controlled economic systems.
There is a circle of operation that tightly controls how money flows from the people to the government and from the government to the people. Individuals in a nation conduct most of their transactions through their banks, and they are duly charged, thereby allowing for a flow of money from the people to the banks. These banks then pay taxes to the government of the nation wherein they are located, thus contributing majorly to the revenue of the country. This centralistic and tightly controlled circle of operation enables control of inflation, economic growth or depression in the country. Einsteinium and some other cryptocurrencies allow a peer to peer model, with which there is a notable absence of intermediaries like banks, and this disrupts the circle of operation. Different governments have different opinions on how to utilise, control and adequately regulate exchanges with cryptocurrencies. Some governments embrace the current trend of cryptocurrency; some seek to enforce regulations while some totally reject the idea of cryptocurrency. Different countries have different standards for cryptocurrency, and no global law exists on the use of cryptocurrency.
USA
In this country, cryptocurrencies are not regarded as the primary medium of exchange (legal tender). The Financial Coins Enforcement Network (FinCEN) which is a division of the treasury department made a report in 2013 that "virtual currency does not have legal tender status in any jurisdiction". However, depending on the state, exchanges with crypto coins are legal. The US and its agencies have recently taken up a stricter desire for regulations on cryptocurrencies. The regulatory bodies that operate in the US differ in their opinions of Einsteinium and other cryptocurrencies. The Securities and Exchange Commissions (SEC) is of the opinion that Einsteinium and other cryptocurrencies are securities. Jay Clayton (SEC chief) recently informed reporters that most tokens and coins like EMC2 are to be treated as securities. This bureau has focused its attention on ICOs (Initial Coin Offerings) like EMC2, stepping up labor to enforce subpoenas on them.
The Commodity Futures Trading Commission (CFTC) is a more lenient regulator, and it views cryptocurrencies like EMC2 as commodities. In fact, it is the first regulatory body in the US that allows for public trading of cryptocurrencies. The Internal Revenue Services (IRS) is of the opinion that crypto coins cannot be described as currency. In 2014, it extended counsel and guidelines on how cryptocurrencies should be treated as property.
AUSTRALIA
This country has tried to provide legality and confer legitimacy on cryptocurrencies. This is done through focusing more attention on the cryptocurrency industry in Australia and providing additional guidelines, regulations and rules to enable a legal status for cryptocurrencies. All crypto coin exchange providers are required to register with AUSTRAC (Australia Transaction Reports and Analysis Centre). Companies also have to be in accordance with governmental agencies like counter-terrorism financing (CTF) and anti-money laundering (AML). The compliance and cooperation with these bodies (AML and CTF) are carried out by reporting any unusual event that occurs on the companies' platform.
CHINA
This country, on the other hand, has gone to the extreme by clamouring for and taking actions to facilitate the complete banning of Einsteinium and other cryptocurrencies in the nation. Currently, they are heightening their efforts by embarking on an all-out war for an outright prohibition of cryptocurrencies. This is as a result of the desire of the government to keep in its control all monetary transactions, and this cannot be achieved with the use of Einsteinium and other cryptocurrencies for exchanges.
JAPAN
Unlike its Asian neighbours (China and South Korea), this country is more welcoming of cryptocurrencies and is the first country to have a standard legal system for the regulation of cryptocurrency trading. The country passed laws that explicitly necessitate all exchanges with cryptocurrencies to be registered with FSA (Financial Services Agency). Any exchange that doesn't meet this demand is punished.
WHY IS THE REGULATING OF EINSTEINIUM AND OTHER CRYPTOCURRENCIES DIFFICULT?
In light of the problems that cryptocurrencies supposedly pose for governments, it falls to reason that there would be proper legislation guiding the use of einsteinium and other cryptocurrencies. However, this is not the current trend as a result of some relevant factors. Firstly, einsteinium and other cryptocurrencies are based on advanced blockchain technologies that have a decentralized structure. This implies that those who make use of the technology are the owners. Therefore, there is a notable lack of a specific target for regulatory laws.
Also, EMC2 and other cryptocurrencies are ever-evolving, and the regulatory laws of a particular nation are not globally recognised. This means that there is no central government or consolidated policy for the regulation of Einsteinium and cryptocurrencies.
Is Einsteinium Legal?
There is yet to be a global consensus on the legality of cryptocurrencies and ICOs such as EMC2. In different jurisdictions and countries of the world, there are different opinions on the issue of cryptocurrency legality. This makes the question of the legality of Einsteinium to be based on your current location and what you want to utilise it for. However, the legality of cryptocurrencies remains undefined and continuously changing in nations of the world. While some countries are deadset in their opposition of crypto coins, some are trying to provide regulations that still allow for cryptocurrency exchanges in their bid for innovation. That is to say, depending on the country or territory, different policies are governing the legality of crypto coins as a means of payment.
Nevertheless, there are four different legal statuses that can accord to cryptocurrencies in a country. It can be granted a permissive legal status which declares it legal to utilise crypto coins in the country, or a contentious status wherein restrictions and regulations are placed on the usage and utilisation of cryptocurrency in the country. Cryptocurrency can also have a questionable legal status in which it is not prohibited directly in the country, but it is viewed through the interpretation of some old and archaic laws. Also, it can also have a hostile legal status in which its use is entirely or partially prohibited.
Here is a list that explicitly states countries that are cryptocurrency friendly, thereby enabling the use of cryptocurrencies like EMC2 for trading and as a medium of exchange.
Japan is known to be one of the most welcoming and innovative regarding the use of cryptocurrencies in the nation. Donations in cryptocurrencies such as EMC2 are officially accepted in the city of Hirosaki to attract foreign tourists and finance local projects. Cryptocoins was officially recognised as a medium for payment in 2017. However recently, the country has begun to look into the imposing of stricter regulations on cryptocurrency trading and exchanges following the Mt. Gox hack of 2014 and the CoinCheck hack of 2017.
This is among the cryptocurrency friendly and welcoming nations. Also, cryptocurrencies are not regulated in this country under the Act on Financial Supervision of the Netherlands. It even has a city for cryptocurrencies wherein with the aid of the crypto coins in your wallet; you can pay for any product or service such as accommodation fees, medical fees, gas and the likes.
This small country is technologically advanced and is always welcome to innovations and advancements; it is famous for being the country where Skype was invented. Unsurprisingly, it is among the cryptocurrency friendly nations, and it fosters and implements recent technologies and innovations like DLT (blockchain technology) in many major services like banking services and healthcare services. Also, it has quite some crypto coin ATM/vending machines, and it also plans to imbibe further in and encourage cryptocurrency trading and exchanges.
This is a country with a relatively sparse population and cutting-edge technological innovations and advancements. It is also a crypto coin friendly nation as evidenced by a total of ten crypto coin vending machines in the capital of Helsinki.
This is a very innovative and technologically forefront nation. It is currently working on building an economy that is virtually based on digital assets, einsteinium as well as other cryptocurrencies. Denmark's FSA (Financial Supervisory Authority) declared in 2017 that its authority does not extend to cryptocurrencies and so it doesn't oppose trading with crypto coins.
In this country, crypto coins are regarded and treated as 'private money'. No VAT (value added tax) is added to the value of cryptocurrencies when it is exchanged for sterling (the legal tender in the UK) or other foreign currencies. However, supplies of products and services that are carried out with crypto coins as the medium of exchange are subject to VAT. Britain's Financial Conduct Authority (FCA) views crypto coins like EMC2 and bitcoin as 'commodities' and has no plan to regulate it
As at 2017, cryptocurrency such as einsteinium became legal in this country. It is to be regulated by FinTech Law as a virtual asset.
The use of cryptocurrency is legal in this country. There are no regulations or consumer protection on the use of crypto coins, and there is a vending machine for crypto coin in the city of Jubail.
This is also a crypto-friendly country, and as of July 1st, 2017, cryptocurrency like EMC2 was to be treated as money and not subject to double taxation
Also, in other countries like Luxembourg, France, Ireland, Spain, Belgium, Portugal, Malta, Italy, Bosnia, Bulgaria, Sweden, Russia, Norway, Ukraine, Switzerland, Lithuania, Iceland, Slovenia, Slovakia, Poland, Germany, Romania, Croatia, Czech Republic, Germany, Thailand, Malaysia, Singapore, Philippines, South Korea, Lebanon, Jordan and some others, trading and exchanges in cryptocurrency are legal. Though crypto coins are subject to more regulations which are ofttimes quite strict in some of these countries than others; some do not have regulations for cryptocurrencies like EMC2 at all.
Contrary to these countries in which cryptocurrencies have permissive and contentious (regulated, at times to the extreme) legal statuses, some countries are plain hostile to cryptocurrencies like EMC2. Trading and exchanges using crypto coins are banned and prohibited in these countries. Some of these countries go as far as punishing those who violate the rules against cryptocurrencies as well as subject them to heavy fines. Some of these countries which are stated in this study guide are;
In this country located in South Asia, it was explicitly stated by the Nepal Rastra Bank on the 13th of August that the use of crypto coins like EMC2 in the country was illegal.
This country through the Bangladesh Bank went as far as declaring in September 2014 jail time for anybody that was caught operating with virtual currencies like EMCC2, bitcoin and a host of other cryptocurrencies under the country's strident and strict anti-money laundering laws.
This country has placed a ban on the use of all digital and decentralised cryptocurrencies like EMC2. This decision is as a result of the instalment of a newly invented state-run electronic system which as a central body of authority (government) and is tightly connected with the dollar which is the local currency.
In this country, the use of cryptocurrencies such as EMC2 has been declared illegal by the National Bank and commercial banks are not to accept cryptocurrencies for financial exchanges.
The central bank of this country which is the Bank Indonesia has issued a regulatory policy, banning the use of cryptocurrency as a medium for payment. However, this regulation does not cover other activities like cryptocurrency mining and trading. The same also applies to Vietnam.
The only means of payment in this country is the denar, payment in the crypto-coin is illegal and highly frowned upon by Macedonia's National Bank. The violation of the law on payment operations and the law on foreign exchange operations as set by the National Bank provokes punishment (imprisonment ranging from six months to seven years) and the payment of fines (between 7,000 and 10,000 euros) on the violating party.
As at now, China has banned the practice of raising funds through ICOS like EMC2, saying that it constitutes illegal fundraising.
Einsteinium and Taxes
With the anonymity that the use of crypto coins provide, most people who want to trade with cryptocurrencies tend to forget about the issue of tax. In fact, most traders and investors in cryptocurrencies like EMC2 are still confused as to how tax laws apply to crypto coins. The only guidance on taxation principles for cryptocurrency was issued by the Internal Revenue Service (IRS) in 2014. Before the issuance of this guidance, the issue of taxation was quite questionable, and governments were quite bothered about how they were going to gain tax on trades made with einsteinium and other crypto coins. In this guidance, cryptocurrencies are seen as 'convertible virtual currencies.' This refers to crypto coins such as EMC2 that have an equal value in real currency like the dollar, that is, the crypto-coin can act as a substitute for fiat currencies.
The IRS wants its cut on profits from cryptocurrency trading, and taxpayers who voluntarily pay are treated with more leniency than those who refuse to pay. For now, cryptocurrency assets are not taxable, but the use of a crypto coin to buy or sell (trade) accrues tax. Contrary to the treatment of crypto as virtual currencies in the cryptocurrency world, the IRS declared that for the payment of federal tax, crypto coins were to be treated as property, thereby giving cryptocurrency the same treatment as stock, real estate, and mineral gold. As written in the IRS guidance, 'taxpayers may be subject to penalties for not reporting.' In extreme cases, those convicted of tax evasion are subdued by a jail term of five years and a heavy fine of $250,000.
Trading as well as the use of cryptocurrencies such as EMC2 as a means of payment results in capital losses or gains. Losses serve as a counterbalance to gains and reduce tax; when you realize a loss, your tax bill is lowered.
The following are the taxable trades according to the guidance issued by the Internal Revenue Service (IRS) agency:
Trading crypto coin like emc2 to a currency like Dollar.
Trading cryptocurrency with another cryptocurrency such as trading Einsteinium with another crypto like ethereum. To effect the payment of tax here, there is need to determine the fair market value in US dollar at the time of the trade. Fair market value is calculated by referencing the price history of the cryptocurrency.
The use of cryptocurrency as a medium of payment for products and services. It is also necessary to calculate the fair market value in order to pay tax on this.
The progressive or pay-as-you-go tax system is used in the US and so, the more you trade, the higher the rate of tax. However, events wherein capital gains or losses are not generated such as giving cryptocurrency out as a gift, transferring crypto coins from wallet to wallet and the purchase of cryptocurrency and holding crypto without sales do not require the payment of tax.
In paying your tax, information such as the time you purchased your einsteinium, the amount it was purchased, time of sales and the amount you received for sale is needed. The best way to go about tax payment on Einsteinium is by keeping records of all transactions carried out with it and by setting aside money for tax each time you make a taxable trade.
However, websites like Cointracking.info, bitcoin.tax, and software like CoinTracker can be used to work out your transaction history especially when different taxable trades are carried out at different times. Failure to keep records might allow the IRS to set the highest tax payment rate for you. Since taxes are paid based on capital gains and losses, an einsteinium trader that wants to pay tax would need to determine this (capital losses and gains) through the tracking the Basis. The Cost Basis refers to the purchase price of EMC2 including other fees and costs accrued in the purchase of the crypto such as dividends, splits, and brokerage commissions.
Cost Basis= Purchase Price + Additional Fees/Quantity of Holding.
The gain or loss made from a sale can then be determined by sale price-cost Basis, taxes are reduced by the amount of costs included in your Basis. The best way to minimize tax payment on your Einsteinium cryptocurrency is to buy and hold EMC2 without sales for over a year. This results in long-term capital gains which are taxed at a reduced rate, unlike short-term capital gains which are taxed at an ordinary tax rate.
Einsteinium miners still fulfil their tax commitment to the einsteinium foundation even though crypto coins are not regulated at the moment. 2.5% of emc2 mined are donated to the foundation as a way to aid the foundation's vision and as well in the maintenance of the network. The tax is usually paid at the end of each epoch, and with 2% of the tax dedicated to funding of scientific projects and research.
Does Einsteinium Have a Consumer Protection?
Consumer protection is an integral part of the cryptocurrency trading system globally. Its purpose is to give its users a fair and transparent treatment in the market. Also, it instills confidence in the minds of users about the cryptocurrency, enabling the continuous thrive of the cryptocurrency in the market as cryptocurrency enthusiasts are more liable and likely to invest and trade with the cryptocurrency that has good and strong consumer protection.
Einsteinium is a Bitcoin-like crypto coin, and it is among the top 50 ranks in the listing of cryptocurrencies. This implies that it is used and invested in by many consumers and as such, it requires strong consumer protection. The need for consumer protection for einsteinium is buttressed by the risks and costs associated with trading of emc2 cryptocurrency in the financial market. Exchanges using Crypto coins like einsteinium carry a significant number of potential threats such as price fluctuation, security hazards, lack of insurance by a central authority etc. which is as a result of the highly volatile nature of cryptocurrencies. The consumer of emc2 also play an important role in ensuring their coin is protected, and this includes how they can safeguard their private keys from third parties, verify all details carefully during transaction activities, and more importantly have multiple back-ups. The essence of having a backup is for you to be able to recover back your emc2 when you lose your wallet.
Einsteinium just like other cryptocurrencies such as Bitcoin promote a more thriving economic environment in countries where they are accepted. Therefore, fostering and preserving such an economic environment which enables the flourishing of businesses is a responsibility for any accountable and responsible government. In this economic environment, the needs and interest of consumers are ultimate; the primary objective and so, there is a need for consumer protection. However, einsteinium and other crypto have been largely unregulated, and this implies that consumers who are victims of Ponzi schemes or scams or those who lose funds as a result of operational issues like using the wrong address have little legal resorts.
Recently, the hacking of a major cryptocurrency exchange base called Coincheck in Japan is one of the reasons for the tightening of regulations on cryptocurrencies in most countries where they are traded. These regulations have the end goal of consumer protection, and consumers can make complaints to consumer protection agencies in their country. For example, agencies such as the U.S Consumer Financial Protection Bureau (CFPB), Australian Competition and Consumer Commission (ACCC), U.K Financial Services Compensation Scheme (FSCS) are tasked with the protection of consumers' rights in the financial sector. Kindly note that there are no specific consumer protection regulations for einsteinium and other crypto coins users from the government arms since they do not regulate it. So, not much action can be taken for those who lose funds while investing in einsteinium coin or carrying out different transactions with it.
The Einsteinium Foundation is the closest to a regulatory body for Einsteinium (EMC2) through which consumers can address their issues and grievances. Einsteinium has a label of "Funding the Future with the Future of Currency" which is coined out of the vision of the Einsteinium Foundation. As rightly said in this guide, the network uses a blockchain technology which is also known as Distributed Ledger Technology (DLT) and it offers a decentralized structure and uses trillions of mathematical calculations and cryptographic encryptions for its security. This technology is known for being transparent and secure, thus enabling consumer protection for users of einsteinium.
Illegal Activities with Einsteinium
Since the commencement of cryptocurrency activities in the financial market, hackers and scammers have found the cryptocurrency network as a perfect place for their operation because of the anonymous nature of cryptocurrency. It is easy for scammers to penetrate cryptocurrency network such as einsteinium and get away with users' coin since it is difficult to trace their identity after such transaction has been achieved.
Digital currencies like Einsteinium were invented so as to enable a decentralized, faster and more secure way of trading. So many of those who are not in favour of cryptocurrencies are known to subscribe to the idea that scammers use crypto coins for fraudulent activities. Due to the high level of privacy associated with the anonymous or pseudo-anonymous nature of cryptocurrency investors and consumer, criminals tend to view it as an easier way to steal and loot money.
In 2014 when Einsteinium was launched, illegal activities performed with cryptocurrencies ran rampant because of the 'wild west' status of cryptocurrencies (i.e. cryptocurrencies were given only little interest by governing and regulating bodies). As at 2017 when the use of Einsteinium gained momentum, there was so much attention focused on the network by several governments and regulatory agencies in the world. The einsteinium network became difficult for criminals to make use of or hide behind the cloak of cryptocurrencies since the enactment of several protection policies and anti-money laundering laws.
Nevertheless, some scammers and hardened criminals still go ahead with using cryptocurrencies for illegal and malignant activities like drug trafficking, extortion, scam, money laundering, fraud, hacking, purchasing illegal and contraband goods and services.
Below are descriptions of some of these illegal activities and how they can be perpetuated through Cryptocurrencies like Einsteinium.
This is an illegal act that deals with bypassing the security mechanisms of the einsteinium network to penetrate users account without authorization. Einsteinium holders that are careless with their private key and confidential login details are always the target of hackers. Once your account is being accessed by hackers due to your carelessness, they locate the weaknesses in the coding that makes up a crypto coin element, thus, enable them to target your wallets and wallet providers for theft and fraud.
This usually occurs when you want to exchange your einsteinium with another cryptocurrency or fiat money from users on exchanges online. Let's say you want to trade einsteinium for Litecoin, and you had an agreement with the seller who is in possession of Litecoin online. The seller run away and delete your contact after he must have received your emc2. Users who are new to cryptocurrency activities are most of the victim here because they do not have a proper guide to direct them. With the rise in illicit activities on cryptocurrencies, you must be very careful anytime you are trading your einsteinium with another crypto coin or fiat currency online. Always use trusted exchanges, choose reputable seller and as well ensure you do not share your private keys with anybody.
This is the process through which proceeds from malignant activities like drug trafficking are disguised as money from legitimate and legal sources. On a daily basis, corrupt officials in positions of power and those who undertake illegal businesses try to hide and legitimize millions of dollars. According to the analysis of an intergovernmental organisation (i.e. Financial Action Task Force), 2% of the global annual gross domestic product measures and amounts to laundered money. With the current boom in the use of einsteinium, it has also attracted the attention of money launderers, and it's been used for their purposes.
Furthermore, consumers of cryptocurrencies can be looted of their coins by fraudsters through techniques like Ponzi schemes, phishing and imitation websites. A Ponzi scheme refers to a fraudulent investing scheme wherein investors are promised high earning and returns for minimal and low risks. In such schemes that involve using of cryptocurrency, the existing investors are paid from the investments of new participants. This is done to attract more investors and take more money (cryptocurrency such as emc2) out for personal use.
Cryptocurrency like einsteinium can be used to facilitate Ponzi schemes. Phishing is another fraudulent act wherein fraudsters put on the disguise of trusted persons, tricking them to obtain their personal and sensitive information such as passwords, email etc. and security-related information from their target. Users of einsteinium can be a victim here when they accept and retain a wallet file with a private key of another user they are to send it to. If they fall to temptation by accepting the wallet file, the file will drain them of all their coins.
However, till date, apart from the double-spend hacking attack perpetrated on the Einsteinium network, there has been no recorded illegal activity performed using einsteinium, and the Einsteinium Foundation also tries to strengthen the network against illegal activities. The Foundation does this through its implementation of the hard fork and partnerships with interested companies such as ATW tech.
Is Einsteinium Secure?
Before investing in or trading with any cryptocurrency, the security of the cryptocurrency is a major concern. Ever since the Double Spend Attack on Einsteinium in June 2017, the question of its safety has been brought up several times. This is because people who want to invest or trade with Einsteinium wants to be assured of the network security which prevents anything from going awry with their investment. The security of einsteinium is one of the primary objectives of the Einsteinium Foundation for it to be able to serve its purpose adequately.
Traders and investors alike can be assured of the security of Einsteinium because of the commitment of the board/team in charge of the Einsteinium Foundation. Several measures have been taken by the Foundation to strengthen and tighten the security of EMC2. The hard fork which was carried out and implemented on Einsteinium in December 2017 is one of the measures taken by the Foundation to tighten security and stabilise EMC2. The hard fork reduced the max supply of EMC2 crypto coin in circulation from 300 million to 245 million.
In January 2018, a global partnership was announced between Einsteinium Foundation and a company named ATW TECH. This partnership alongside other partnerships with companies like BlueLab and Chainworks Industries further guarantees the security of Einsteinium. This is because these companies have a vested interest in seeing to the growth of EMC2, hence, their commitment to protecting the cryptocurrency from any forms of attack.
Also, following the Double Spend Attack of 2017 wherein a transaction was reversed, the key and board members of the Einsteinium Foundation's team were able to learn how to prevent such an attack in the future and efforts were intensified to increase hashing power and further secure EMC2.
Furthermore, the Einsteinium cryptocurrency is based and dependent on a blockchain technology. A blockchain is a technology that prevents data manipulation by saving and recording data in hash functions with timestamps which prevent data from being changed or tampered. It is a list of records that grow continuously and are referred to as blocks. These blocks are secured and linked with the aid of cryptography. Usually, each block consists of a cryptographic hash of the previous block along with the timestamp. This blockchain is highly secure and showcases a decentralized computing system with a high level of Byzantine fault tolerance. The highly secure design of this blockchain which Einsteinium is based on and its use of a proof of work system similar to that of Bitcoin ensures the security of Einsteinium.
Despite the safety that Einsteinium assures you, there are still some hackers who surf the web on a daily basis looking for how to relieve people of their hard earned coins. Nothing is 100% guaranteed, and so it falls to you as investors, traders and consumers of EMC2 to further safeguard their operations with EMC2 personally against such criminals. This can be done by always keeping your private keys without sharing with a host of third parties. Also, try as much to access your account from a single computer as opposed to several devices. You must be vigilant and always store your EMC2 in cold storage when not using it at the time for transactions. Always keep your wallet and operating system updated
Is Einsteinium Anonymous?
Has Einsteinium Ever Been Hacked?
As cryptocurrencies thrive and experience a boom in the crypto market, it attracts a lot of attention including both positive and negative from investors and traders. Hacking of cryptocurrencies is relatively simple and doesn't require much action from the victim apart from opening and installing the malware that does the job. Einsteinium can be compared to mineral gold and just like gold in the California gold rush of the 1850s; people rush to acquire cryptocurrencies especially as its price continues to skyrocket. With the rush for cryptocurrency and its continuous growth, it is fast becoming a recurrent and easy target for crypto coin hackers as there a lot of users that may lose guard of their private keys to hackers due to over excitement to buy emc2 at a cheaper rate.
Just like some cryptocurrencies such as bitcoin, einsteinium network runs a decentralised blockchain technology which means that the cryptocurrency system operates without a centralistic structure of authority. The Einsteinium structure is based on a peer to peer model that allows for direct interaction and transaction between consumers without any need for intermediaries. The interactions/transactions are verified through the use of the blockchain technology and are recorded on a public distributed ledger called blockchain. Proving as a consumer that you are the owner of the emc2 in your digital wallet requires the possession of cryptographic keys (private key and public key). It is vital that you keep these cryptographic keys (especially the private key) away from third parties as much as possible because an attack can be launched on your account if you misplaced them carelessly.
Some top profile hacks with resultant debilitating effects has been successful in the world of cryptocurrency such as the DAO (decentralised autonomous organisation) hack involving Ethereum cryptocurrency which occurred in June 2016. Also, Bitfinex hack which was carried out in August 2016 on the cryptocurrency exchange platform named Bitfinex which is based in Hong Kong and owned by a company called iFinex Inc. There is also the Mt. Gox hack which was carried out on a top cryptocurrency trading platform in 2014 as well as the hack of a Tokyo based cryptocurrency exchange platform in Japan called CoinCheck.
The answer to the question that was asked initially is YES; Einsteinium has been hacked before. With Einsteinium rising in the charts and being amongst the top 50 rank in the listing of cryptocurrencies, the Einsteinium like other cryptocurrencies have attracted several hackers by its lures, and several attempts at hacking emc2 have been carried out. However, the only noted successful attempt at hacking Einsteinium was the Double-Spending attack on the EMC2 blockchain.
THE DOUBLE SPEND ATTACK
This attack on the einsteinium coins implies merely that a given set of coins are spent in more than a single transaction. In June 2017 Bittrex indicated a double spend attack on EMC2 and the hacked coins were dumped on Bittrex. As a result, the currency was allegedly shut down by Bittrex, and a lot of users ran away from investing in einsteinium.
The Einsteinium Foundation reported that the attack concerned an issue of a block reversing a transaction and the increase of the hashing power on the network was seen as the most effective solution. There has been no other account of a successful attack and the Einsteinium Foundation, and its members are fully committed to ensuring the safety and security of its blockchain and sharpening efforts to increase hashing power.
How Can I Restore Einsteinium?
If the priority is to be placed on investors' problem, it would be known that the problem of lost Einsteinium is, of course, the most troubling to the investors and einsteinium users. As at the moment, it is very pertinent and of great relevance to understand that your Einsteinium coins are stored in the Cryptocurrency wallet and not basically in the Einsteinium network. As a result, whatever gets lost in the restoration is the wallet or perhaps the private keys.
For those who were not careful enough with their Einsteinium account and lose their emc2 through loss of wallets, it is possible to recover your loss if you had kept a backup. It has been labeled by many wallet providers that users should always maintain backups in cold storage for them to be able to restore their lost emc2 easily.
However, some companies and of course some tools can aid in the recovering of data regarding the wallet if a computer unfortunately crashes or hard drive eventually breaks down, the prioritized decision or best option is therefore to maintain an efficient and a good offline backup. One could effect and equally generate the key codes and store them under specific key and lock. By so doing, one must make sure and certify that no third party could gain or secure access to them. If Peradventure you have the public and private keys, You are to note that the process in which you restore the Einsteinium is less complicated and undoubtedly pretty direct, therefore, all you need to do in such case is the following.
Ensure you locate the wallet key.
Do well to locate the backup copy of the Einsteinium wallet.
Now Input the Secret or private keys and restart the process.
Note that it is essential to be familiar with the process of recovery as it differs in various cryptocurrencies. The process outlined above is the most used and familiar model with most wallets that are lost and need recovery. Although, some other crypto might have a different model of restoring. Therefore, make sure or ensure to get familiar with the restoration steps and process provided by your distinguish wallet company.
Why Do People Trust Einsteinium?
Cryptocurrency today has sunk into the world's market, many investors and crypto users are full of speculations on which cryptocurrency is to be trusted and which is not to be. As an investor, it's great to take a risk in business but not that one should willingly throw bulks of money away. Einsteinium is a new cryptocurrency that is taking over the crypto market as it also aids scientific research and development.
However, The trust that users and investors have in Einsteinium evaporates from its anonymity in terms of using the cryptocurrency to show support to scientifically inclined people. Einsteinium network is also an open-source and a hundred percent decentralized network. The direct interpretation of this is that anybody without discrimination can gain access to the whole source code at any anytime and place. A developer can with no stress display how Einsteinium operates efficiently with no complications.
People are joining to become Einsteinium users control and posses the network. Einsteinium being a system based on agreement usages and operations, every user on the network is permitted to access a section of it. Be it that you are putting money into it or works judiciously as a miner, the network cannot be done or complete without you hence making it that everyone gain access and entry to the work process and development of Einsteinium. This sense of belonging and recognized identity has contributed to the rapid growth of Einsteinium and as well get more people to participate, associate, relate, protect, and commit to taking Einsteinium ahead and to the very next level which would make it be reckoned with in the crypto world.
As we all know that Einsteinium enables a peer2peer (P2P) as most did other cryptocurrencies, there is no third party required to make payment, which hereby keeps transaction personal and have no other person poke into your account or wallet. People are given assurance of the possibility to make prompt payments at good rate of low costs. This means that you can easily do without exorbitant institutions just like banks. By cutting off the policies of bureaucracy, lots of people have seen enough reasons to undoubtedly trust the system with no trace of doubt and uncertainty. Should there be any reason to go to a bank that charges above $10 to send cash to family, friends, or business associate with the long time of about two days when you can process the transaction in your convenient place at a convenient time instantly with a low charge of $1? People trust einsteinium because they chose the right and quicker choice of payment.
Over time, nothing has driven people into the crooked path of engaging in illegal dealings as alternatives to survive than heavy taxation. Even in some cases, people are forcefully forced to open bank accounts in foreign countries in jurisdictions with shrewd tax rates. But as for today, Einsteinium has given unto the people a new path and destination for investing hard earned cash. Einsteinium is cryptocurrency in anonymity that can never be reached or breached by any governmental body and therefore, makes it likely impossible for it to be reached for heavy taxation or as the case maybe, frozen by courts.
It is no longer a gainsay that cryptocurrency is taking over the global market, and it is of prior objective for investors to observe the market before investing, whereas, trusting a market is extremely profitable so one would not run into a loss. Einsteinium has been around for several years, and it has not disappointed its users.
History of Einsteinium
Einsteinium is an international digital cryptocurrency established on a decentralized, secure and open ledger (blockchain). The Einsteinium coin which is abbreviated as EMC2 was created to be the source of funds for philanthropic, technological and scientific projects sponsored by the Einsteinium Foundation. It became well used, and it received more action in the Spring of 2017. However, it began on March 1st, 2014 when the first block became available for mining.
The Einsteinium Foundation was launched officially and registered as a Non-Profit Organisation with NPO corporation number 882658-4 on April 7, 2017, in Montreal, Canada. It, therefore, became the first research and scientific focused Non-Profit Organisation in the cryosphere. It makes use of a proof of work script algorithm for its circulation that is similar to Bitcoin's algorithm.
EINSTEINIUM FOUNDATION
The Einsteinium coin was invented for the sole purpose of being a source of funds for this foundation. The foundation is the first cryptocurrency-backed Non-Profit Organisation, and it is the organizational counterpart of the Einsteinium coin. It was created to raise funds to provide for important and cutting-edge technological and scientific research. The Foundation is of the belief that scientific research is a significant long-term investment for the future. In fact, the defining features of the Foundation are its ongoing dedication to charitable missions and research globally as well as the development, maintenance and safeguarding of the Einsteinium currency. Funding for scientific research has fallen in the past years, and the idea of the foundation is to observe several nominated "important" projects and put them up for a general vote.
The foundation has an allocated 2.5% of each block reward under the mining system of the proof of work algorithm. 0.5% of this proceeds goes to marketing, donations, and faucets while 2% of the proceeds are used in funding scientific research and projects. At the end of each Epoch (the time it takes miners to compile 36,000 blocks onto the public ledger of Einsteinium), which is approximately 25 days, members of the Einsteinium community are required to vote on the research which enables a groundbreaking cause, and that is worthy of funding. The proceeds of each epoch are given to the selected scientific project. To support all other groundbreaking and highly relevant scientific research, the Foundation aims at building long-lasting relationships with other scientific organizations and NPOs globally.
In addition to its scientific research and technological developments funding, Einsteinium Foundation also promotes and advocates for education. It is working on educating active and interested people on blockchain technology, modern technological and scientific improvement ends. Also, it portrays an open source ecosystem that cultivates code functionality.
PAST MISSIONS/UNDERTAKINGS
The Foundation has financed three separate and distinct projects prior to its internal reorganization in 2017. The first award which was worth 300,000 EMC2 was given to Dr. Walter Moss in April 2014 on his cancer research study. Dr. Theresa O'Keefe of Mend Therapeutics was awarded 500,000 for her research into Diabetes the following month. The crowdfunding platform was first used in the third project which was a research conducted by Robbert Havekes on sleep study (adverse impacts of sleep deprivation on memory processes). The Crowdfunding Platform is an essential component of the Einsteinium ecosystem, and it enables the community at large to support globally relevant scientific research. The Platform allows for award recipients to receive more than the Foundation could immediately cater for. The Havekes Project Campaign was carried out on Indiegogo, and it started on 1st January 2015 and ended on 30th of January 2015.
The "WORMHOLE" MECHANISM AND HARD FORK OF EINSTEINIUM EMC2
The "wormhole" characteristic of Einsteinium was used in capturing the interest of the cryptosphere, rewarding dedicated and committed miners and creating volatility in the market. A "wormhole" event occurred randomly and lasted for 180 blocks during each epoch with a reward of 2,970 coins per block. Though this feature was great for marketing EMC2 in its early stages, it increased the tendency for abuse and was no longer importance with EMC2's established user base. The feature was removed via a hard fork.The Hard Fork entails making a fundamental change to the protocol in blockchain technology. It requires users to upgrade to the protocol software's newer version.
The einsteinium hard fork occurred on the 10th of Dec 2017 and max supply reduced from 300M to 245M with 216m in circulation. The hard fork is an updated code with a lower quantity of 55 min burn. The purpose of the hard fork was to make EMC2 blockchain much more secure, stable and ready for serious investments. At the time of implementation of the hard fork, einsteinium showed a skyrocketing tendency as it rose by 166% in seven days. It also moved to rank 32 on the list of cryptocurrencies ranked by market capitalization.
PRICE CHANGES
Just like every other cryptocurrency (such as Bitcoin, Litecoin, etc.), the price of EMC2 often swings from highs to lows in the absence of a central controlling body for the crypto market. Einsteinium moved from the lower rungs of CoinMarketCap's rankings to the market top 50 in late 2017, leaping from a ~$0.80 support to over $2.00 in some days. EMC2 moved to a peak price of $2.88 per EMC2 coin on 7, Dec 2017 from a closing price of $0.001098 on Dec 31, 2016.
After Einsteinium made the hard fork announcement, people bought the currency en masse in the hopes that the coin's price would soar after the hard fork. However, this was not the case as it led to a price drop. Soon after this, Einsteinium promised to make another major announcement on Dec 19th, and this saw the price of EMC2 reach a very high $2.73 on December 18th with a market cap of $591 million. After the announcement of algorithm change was made, the market remained afloat that day with a price of $2.66 and a market cap of $575 million. Once the excitement went down, the price started declining, and on December 21st, the price was as low as $1.43 with a market capitalization of $310 million.
PARTNERSHIPS
On the 11th of January 2018, a global collaboration between ATW TECH ("Atmanco") and einsteinium announced with the aim of launching emc2 billing by mobile phone. ATW TECH is an establishment with the vision to provide businesses and consumers with an interactive and enriched communication experience based on data-crossing of big data and psychometry through artificial intelligence algorithms.
The plan was for Voxtel, a subsidiary of ATW Tech to implement EMC2 crypto coin in all its platforms such as social communities, messaging, gaming and voice services to diversify its payment options. A four-phase deployment plan was created which included steps that would see Voxtels'payment gateway' integrated by Einsteinium to facilitate transactions of EMC2, a mobile wallet for Voxtel's customers implemented. Also, Voxtel's chat and gaming environments implemented a peer to peer exchange for EMC2's digital currency. Finally, the plan also encompassed strategies for converting EMC2 into major world's currency such as Euro and the American and Canadian Dollar.
On April 20, 2018, it was announced by ATW Tech that the first phase of the plan which involves the inclusion of blockchain technology into its various platforms such as fundraising, voting and gaming had been implemented.
BLUELAB and CHAINWORKS INDUSTRIES are partners with the Einsteinium Foundation. The partnership is to serve as insurance to reach a wider audience, and it will further simplify transactions among users.
Who Created Einsteinium?
The Einsteinium cryptocurrency was founded and developed by the Einsteinium Foundation, and it is at the center of all the Einsteinium Foundation activities. Its purpose is financing the several projects that the Foundation is involved in. It stands out amidst its peers for the Einsteinium Foundation mission and vision, and this is because it is not only concerned with being the primary medium of exchange in the cryptosphere but its purpose is to be a charitable fund that facilitates educational, technological, scientific and blockchain-based projects.
Einsteinium cryptocurrency which is aptly abbreviated as EMC2 is acknowledged as the currency for the future of scientific communities. It is a Bitcoin-like currency but with a liberal agenda. The coin was established by the Einsteinium Foundation for it to be a source of funding for the Foundation. The Foundation became an official Non-Profit Organization on April 7th in Montreal, Canada with the NPO Corporation number 882658-4. The Foundation was created to help fund scientific and technological research and projects globally. It is of the belief that 'Scientific research is a long-term investment for our future and the future of our planet.' It also advocates for educating those who are interested in modern technologies such as the blockchain technology around the globe.

The Einsteinium Foundation is led by a team of board members whose the chairman is Malden Trifunovic, and he is based in Los Angeles, California. Jonathan Lauziere (also a board member) is the treasurer of the foundation that is in charge of finances. Also, he is based in Montreal, Canada.The QA engineer is Milicia Stankovic while Vladan Bozilovic (board member) is the IT leader and both are based in Los Angeles, California. Ben Kurkland is the foundation's chief strategist, and he based in Los Angeles, California. Daniel Johns is the Foundation's Consultant, editor, and strategist; he is based in Philadelphia, USA.
Einsteinium Videos and Tutorials
See Also