Golem
From WikiCryptoCoins
Golem cryptocurrency guide advises where to buy and how to buy Golem. This guide also contains the markets, value, trading, investing, buying, selling, transactions, blockchain, mining, technology, advantages, risks, history, legislation, regulation, security, payment, networks and many other interesting facts about Golem as well its status in the world of cryptocurrencies.
Golem, Tuesday, 2018-08-14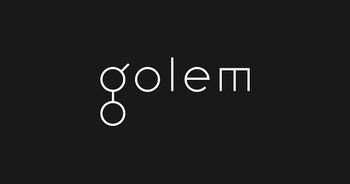 What Is Golem?
Golem is a global, decentralized supercomputer that pools together the processing power of the computers spread in its network. The founders, Julian Zawistowski, Andrzej Regulski and Piotr Janiuk, wanted to craft a new method that allows people to work without worrying about acquiring high processing power. The Golem system enables users to loan out computer resources not in use to those who need to carry complex computational tasks. What a great way to make some funds with unused computer resources?
On the other hand, people who want to run complex tasks especially those requiring advanced computing can easily rent from the Golem network. Some of the tasks that might require additional computing include the Natural Language Processing (NLP), Machine Learning, and Artificial Intelligence.
The Golem also has its native token, GNT that operates on the Ethereum system. The token is used to make payment for computational resources you rent from the Golem network. With the development team progressively introducing new features progressively, the Golem system can only get better. Here is the complete review of the system.
Beginner's Guide to Golem
Have you been searching for a cryptocurrency with high potential to join? Take some moment to peruse through Golem because it might be the ultimate choice for you. Golem is an ecosystem that creates supercomputer bringing together computing power of different computers in its system.
The project was developed by top economists and computing professionals who believed that technology will always present people with a better way of doing things. Since 2016 when the first Golem ICO was held, the Golem network has demonstrated enviable resilience. Indeed, many cryptocurrency enthusiasts believe that the potential of Golem could propel it way ahead of other top crypto networks. For example, between launch and early June 2018, the price of GNT (native tokens) had grown with more than 4000%. Now, if you want to take advantage of this huge growth, it is important to also take a closer look at the Golem system and make an informed decision. This is why this guide was created.
The guide takes a comprehensive look at the Golem system to establish how it works, its value, profitability, and security. It also closely assesses its advantages, risks, consumer protection, and how it works. Whether you have some pertinent questions or doubts about the Golem network, the answers are all in this guide. Welcome as you explore and learn more about this network.
Where and How to Buy Golem?
When the project Golem was announced, many people thought that the moment they had been waiting for had finally dawned. By allowing people to lend their computing power to those who need it, Golem demonstrated the new roadmap that decentralization was taking. It is because of this design that the price of the native coins has been growing rapidly. To become part of this project you will need to buy some Golem coins (GNT). The native tokens are used to make payment for services bought on the network or simply sending value. You can also pay for other services and products using the coins. To buy Golem, here are the main methods you can use.
Buy from the exchanges: These are the primary markets for cryptocurrencies that operate like forex markets. Note that most of these exchanges are regulated by local laws of respective jurisdictions they are based in. Therefore, you will need to open a trading account and verify it using personal information such as proof of location and phone number. Some great examples of these exchanges include OKEx, Cryptopia and Binance.
Buy directly from those who already have Golem coins: Because of the rising demand for cryptocurrencies, the crypto community is fast reorganizing itself into clubs that help to bring members together. While the clubs are largely meant to help people discuss crypto related details, they have also become important selling points for different crypto coins. The good thing about clubs is that you are not bound by strict rules such as those that govern crypto exchanges. However, it might take long before getting a person willing to sell the exact number of GNT you want.
Golem Wallet
Are you planning to join any cryptocurrency? One thing you must have is a cryptocurrency wallet. A cryptocurrency wallet is defined as a digital location for holding your crypto assets such as Golem coins. However, this definition is indeed a misnomer.
In reality, Golem coins can only exist in their native network. They cannot be printed, minted, or moved outside the network. Even when you move the Golem coins, everything happens in the native network. Therefore, what exactly does the Golem wallet store? How does it work?
When you get a Golem wallet, it works through a chain of codes that help to identify the coins you own in the network. The wallet generates three sets of codes that you should use with it. The first code is the private keys. This code is used to identify your Golem coins in the network and calling them to live when making transactions. If you lose the private keys, consider the coins you have in the network to be lost.
The second code generated by the wallet is the public keys. This is a special code that helps to point at your wallet. If you have people who want to pay you in Golem, you provide them with the public keys. Therefore, you should not shy away from sharing the keys with others in the network for transactions.
The last code generated by Golem wallet is the seed phrase. This is a special code used to help regenerate the private keys in the case of a loss. It is very important to keep the private keys and the seed safely and away from the main computer. Have a look at the top Golem wallets in the market today.
Jaxx.
Exodus.
MyEtherWallet.
Where to Buy Golem with Credit Card?
Credit cards are the primary forms of payment today. Many people prefer the cards because they are easy to use, are accepted in most stores, and also provide a line of easy to access credit. Now, you can also buy crypto coins such as Golem using Credit cards from exchanges such as Liqui and Extrates.
If you want to buy Golem from other crypto-only platforms such as Poloniex and Binance that do not support credit cards, you will be required to start from a different platform. For example, buy Bitcoins from LocalBitcoins.com and exchange them at Binance.
Where to Buy Golem with PayPal?
Even as most payment services such as credit cards work towards supporting crypto related purchases, PayPal has remained behind. PayPal looked at crypto networks as direct competitors and discouraged related payments. Though it has indicated that the payment policy is under review and could start allowing payment to crypto networks, the process is taking very long. Therefore, users who have their cash in PayPal can only follow the longer route of withdrawing the cash to their credit cards or bank accounts to buy Golem.
How to Buy Golem with Wire Transfer?
If you ask many people what their most trusted institutions are, the answer will probably be banks. Their professionalism, focus and strict adherence to law give users the assurance that their assets are always secure. Most people trust their banks to handle organizational salaries, savings, and even investment advice. Now, banks have also become the primary methods of buying crypto assets such as Golem tokens. Here is the process of purchasing Golem with a wire transfer.
Start by acquiring an appropriate wallet. This is the location that will ultimately hold your Golem coins once the purchase process is over. Ensure to pick a wallet that is compatible with Golem.
Select a cryptocurrency platform that accepts payment with a wire transfer. A good example is Bitfinex, Coinex, UPbit, and Cryptopia.
Open a trading account at the selected exchange is created, verify it with personal information such as phone number and proof of location.
On the trading platform, visit the purchase portal to select the quantity of Golem coins you want to buy. Then, select pay with a wire transfer.
When you close the transaction, it will go into a pending mode until the cash hits the exchange. This could take between two and four days depending on the specific exchange, its location, and your bank.
When Golem coins finally hit your exchange account, you are only one step to completing the process. Leaving the coins at the exchange is very risky because they become an easy target for hackers. Therefore, you need to withdraw them to your wallet.
Where to Sell and Trade Golem?
If you have been in the Golem network for some time and own some Golem coins, you might be wondering about the best option to get more from them. Well, there are two main methods. One, you can opt to hold Golem awaiting the price to increase. Many cryptocurrency enthusiasts have indicated that with the current rise in cryptocurrency demands, the value of Golem is likely to shift upwards. However, a better way to make more from the Golem coins is trading in the markets.
Selling and trading Golem coins takes place in the exchanges. These are platforms that bring together the buyers and sellers and the price is driven solely by demand and supply. The most important thing when you decide to sell and trade Golem is ensuring to pick the right platform.
Since 2009 when cryptocurrencies debuted, the selling and trading platforms have become the primary target for attackers. Every major attack you have heard about was probably on a cryptocurrency exchange. On December 2017, YouBit was hacked and millions worth of crypto coins drained away. A month later, another exchange in Japan referred to as Coincheck was hacked and millions of altcoins stolen. It is, therefore, very important to put a lot of efforts on the exchange that guarantees top-notch quality. Here are some of the great tips to use when selecting a cryptocurrency exchange to trade Golem.
Select the exchange that has been in the market and demonstrated the commitment to its target clients. You can tell this by checking what major communities such as Bitcoin Talk have to say about the platform.
The best exchange should have a total commitment to security through advanced features such as 2-factor authentication and use of cold storage.
Consider using the platform that lists very many assets so that you will never miss a profitable option to pair with Golem.
Make sure that the selected platform allows traders from your location use it.
Where possible, go for the platform that offers good margin trading, has reliable customer support, and comes with advanced metrics.
Note that most trading platforms will require you to register for trading accounts before being allowed to sell and trade Golem. The only instance when you can trade without registering for a trading account is when using a decentralized exchange. The exchanges allow users to trade directly from their wallets without registering for additional accounts. Great examples of Golem trading and selling platforms include Binance, Bittrex, Poloniex, and Huobi.
How Much Are the Transaction Fees of Golem?
The average cost of transactions at Golem was $0.0008 by the close of May 2018. This makes it cheaper than other cryptocurrencies such as Bitcoin and Bitcoin Cash and even centralized organizations such as Banks. Note that the payment is made in Ethereum in the form of GAS. Golem is testing a technology referred as Batching to help lower the cost of transactions in its system.
Golem Markets
The cryptocurrency niche has grown rapidly between 2009 and 2018. This growth is attributed to the fast-rising popularity of crypto networks, appreciation of their value, and a large number of crypto assets. The following are the top Golem markets.
1) Poloniex
This one of the top cryptocurrency markets driving huge volumes of assets today. It is based in Delaware and was started in 2014 with a target of helping to make buying and selling digital assets. One of the greatest selling points of Poloniex is its large list of supported cryptocurrencies. Whether you are an experienced trader and target more stable assets or you are new to the markets, Poloniex will always have a profitable option to pair with GNT.
Because it was established at a time when massive hackings at the exchanges had become the order of the day, the leadership of the market put a lot of focus on keeping the system secure. The team employs a two-factor authentication system and secures 70% of traders' assets into a cold storage. This implies that in the event of a successful attack, only about 30% of the user's assets would be at risk.
The market charges users a fee of 0.25%. Though its management indicates that this is within range, the community feels it is on the higher end. To enjoy lower transaction fee, traders are encouraged to trade GNT worth more than 600 BTC.
The major shortcoming of Poloniex is that it operates as a crypto-to-crypto only platform. This implies that users who have fiat or credit cards cannot use it directly. Instead, they have to start in a different platform that accepts credit cards such as Changelly. Besides, the market has a withdrawal limit of $2000 per day. This is considered limiting especially to the people who target moving very larger volumes.
2) Liqui
Liqui is a Ukraine based crypto market that has recently enthralled the community because of its great features. Like Poloniex, Liqui supports a very large number of crypto assets so that users can always have a profitable option to trade against GNT.
One unique operational model of Liqui is its commitment to list new trading assets. This means that its members always have an opportunity to buy and invest in new tokens before their value starts growing. Despite this operational model, it is important to appreciate that it is very risky. Most ICOs and even tokens have been demonstrated to be scams.
Even as more people go to Liqui to enjoy its outstanding features, its high transaction cost has become a major setback. The taker is charged 0.25% while the maker pays 0.1%. Some exchanges such as HitBTC do not charge makers while others such as Binance have a flat fee of 0.1%.
The Liqui platform works as a cryptocurrency only platform. This means that people who have their funds in the bank accounts have to start from a different platform. Despite these shortcomings, Liqui provides users with a 24% Annual Percentage Rate (APR). While this is a method for attracting users to the exchange, the sustainability of the scheme remains in limbo.
3) Bittrex
This is one of the leading cryptocurrency markets around the globe. It is based in the United States and was started in 2014 by Bill Shihara to address the problem of insecurity in the cryptocurrency exchanges. It should be remembered that some of the biggest hacks and scandals in the crypto niche such as Mt. Gox and Silk Road scandal happened around that time.
To guarantee users of utmost security, Bittrex comprehensively vets all the assets before listing them. Because a significant number of ICOs (initial coin offering) today turn out to be scams, vetting them ensures that only the reliable ones are listed. For example, Bittrex subjected Bitcoin Gold and Bitcoin Private to comprehensive vetting because of fears that they might be a wider network of scams.
Bittrex charges users a fee of 0.25%. Though it is still lower than Liqui, users see it being on the higher end when compared to top movers such as Binance. Besides, the customer support at Bittrex has been performing very poorly. Most users complain that when they make inquiries, replies take a lot of time. For those who have issues with their accounts, Bittrex can take several months before resolving them.
4) Binance
This is one of the leading exchanges in the globe today. The cryptocurrency exchange was created by Changpeng Zhao in 2017 to help reduce the complexities associated with trading digital assets. Zhao was concerned that trading in cryptocurrencies had become inefficient and overly complex. This drove away many potential users and slowed down the uptake of cryptocurrencies.
The most notable thing about Binance is its low transaction charges. Binance, unlike other exchanges, was crafted with the primary goal of simplifying the process. Therefore, it charges a very low transaction fee of 0.1%. This is not all. Users can cut this transaction cost to 0.05% by paying the transaction by the native token, BNB (Binance Coin).
The cryptocurrency exchange further lists many assets so that all traders will always have a profitable option to go to. Whether a trader intends to trade GLM for emerging cryptocurrencies such as NEO or other more established cryptocurrencies such as Bitcoin, all of them are listed at Binance.
The biggest shortcoming of Binance is that it is a cryptocurrency only platform. If you have cash in a bank account, joining Binance has to start from a different exchange such as Coinbase that accepts fiat. This makes the process lengthy and indeed expensive.
Value of Golem
Golem is one cryptocurrency that has been performing relatively well in the market. Its value grew progressively to reach $512,845,162 in market capitalization at a price of $0.6 on 1st of June 2018. This placed it in position 38 and well ahead of others such as Bitcoin Private, and Populous. The Golem value took a downhill from early June to mid-June in 2018 at a price of below $0.4. However, the Golem community is optimistic that the value will continue growing in the coming days.
Is It Profitable to Invest in Golem?
Yes, Golem has demonstrated to be a highly profitable option. Between the ICO that was held in 2016 and May 2018, the price of GNT has grown with more than 4000%. If you had invested any amount in Golem 2016, the ROI is considered would have grown with about 4000%. Though the price had not grown at the same pace with other top cryptocurrencies, it is expected to keep growing and delivering greater ROI.
Where to Spend or Use Golem?
Most cryptocurrencies have been working hard to get accepted in most stores. However, GNT is designed to help users pay for computing power in the Golem network. However, you might still be able to make a spend if you find a trader who accepts the native coins.
Can Golem Grow to Become a Major Payment Network?
Yes, Golem can become a major payment network for buying computation power. It is important to appreciate that unlike Bitcoin that targets being primarily used for payment, Golem focus seeks to facilitate payment of computational power on its network. This focus puts Golem well behind other crypto networks such as Ripple and Bitcoin that have been focusing on facilitating payments on a wide range of niches.
How Does Golem Work?
The Golem network is a system that allows users to loan their computing power to those who need them. To understand how the system operates, it is better to look at it from the view of requesters and providers.
From the requester's side, the templates provided by Golem allow requesters to indicate their needs so that providers can match them and transaction. The ultimate target of Golem is to turn the templates into a unique shop where users can easily add their own templates or directly use the available ones. Note that the requester might also be looking for a specific application for his business.
Once the requester selects the right template, the task is immediately included in the task manager of the Golem. Then, the network is informed of the request and broadcasts it to the providers in the system.
On the provider side, the person providing computing resources/ apps gets the broadcasted offers and picks the best option. By doing this, the reputation of every broadcasting requester node is assessed so that those with poor reputation are rejected. Once a preferable requester is identified, an appropriate offer is sent. Then, the requester has to further verify that the provider has the required computing power to work with him.
If the two parties are in agreement, the computing resources are provided to the requester through The InterPlanetary File System (IPFS). Note that After the processing is completed, the results are sent to the requester via IPFS. Note that the results could be sent to multiple nodes for verification. Note that Golem is shifting from the IPFS model to Dat after previous versions of IPFS were found to be opening a fair amount of TCP connections very fast. Dat uses utilizes opt-in BitTorrent-type swarms and the file transfers are point-to-point.
The payment is effected via the Ethereum smart contract that moves the funds based on pre-set conditions. Note that if the payment is done on time and the processing is done as required, both the requester and provider will get high reputation. Some of the top uses for Golem include;
Business and analysis.
Computer graphics.
Gaming.
Cryptography.
Micropayments.
Machine learning.
Artificial intelligence.
Does Golem Use Blockchain Technology?
Yes, Golem employs blockchain technology. The Golem system comprises of a decentralized network of computers that bring together nodes spread across the globe. Then, the process of requesting for computer power and renting is completed using payments made via smart contracts. Here, it is important to note that the Golem system operates plugged into the Ethereum system. This means that for the requester/provider transaction to be completed, the details and payments are implemented via Ethereum smart contracts.
When you decide to send Golem tokens, the process is also executed via the Ethereum blockchain. This implies that the transaction details are picked by the nodes in the Ethereum system and confirmed before being implemented.
Mining Golem
Unlike other crypto networks such as Ethereum and Bitcoin, Golem is not minable. The primary reason for this is because of its architectural restrictive properties. To earn some Golem tokens, you can only do it through running a full node and putting your extra computing resources to lend requesters. In many cases, users are people with huge data and computing needs such a data centers.
What Are the Advantages of Golem?
Many people coming to Golem want to enjoy all the benefits promised by decentralized networks. Here are some of the top benefits to expect when you join the Golem network.
It allows users to enjoy savings and growing investments without worrying about third-party seizures. If your savings are stored in a bank, they can easily be frozen through a court order when a lawsuit finds itself to your doorsteps.
Golem allows traders and investors to operate anonymously. Unlike in the conventional bank settings where your details are known by cashiers, bank management, and even political administrations, it is completely different at Golem. Every detail at Golem is encrypted so that no one can easily know about your details.
The network allows users to rake in huge returns renting unused computing power of their systems. This is one of the reasons why many people are joining the network to get payment in GNT without getting involved in complex consensus models such as PoW (Proof-of-Work).
The value of Golem in the markets has been growing steadily over the years. Between November 2016 and May 2018, the price grew by more than 4000%. Now, investors are looking forward to enjoying similar growth in the coming years.
The Golem team has been very active in introducing new features that make the network more appealing, effective, and reliable. Some of the main updates added after the launch of Golem system include Task API and Application Registry. The commitment to progressively improve the system is being cited by experts to be the biggest pillar of growth at Golem.
What Are the Risks of Golem?
The same way that Golem comes with many benefits, it also has many disadvantages. You need to understand these dangers to be able to compare a specific cryptocurrency with others to make the right investment decision. Here are the main dangers associated with Golem.
Most countries have promised to pass very harsh regulations. With many countries indicating that crypto networks are compromising their ability to collect taxes and investments, they have already kick-started the process of passing very harsh regulations. Such laws are likely to pull the value of Golem down and cause huge losses.
One characteristic associated with most cryptocurrencies including Golem is high volatility. This makes it very difficult to predict the return on investment over time.
The danger of getting attacked by hackers. When you join a cryptocurrency network such as Golem, the danger of getting attacked always looms. You can be attacked at the network, wallet, or even the exchange levels.
The risk of sending Golem to the wrong address. Most decentralized networks such as Golem rely on special codes referred as public addresses when sending value on a peer2peer system. The public keys is a lengthy code that is never easy to remember, and many people keep losing their GNT by missing one or several codes.
Golem is built on the Ethereum platform. This means that unlike other cryptocurrencies such as Bitcoin that are fully independent, some changes that happens at the Ethereum system could affect GNT.
What Happens if Golem Gets Lost?
Reports of people losing their crypto coins have become way too common. In many cases, people lose their crypto coins through sending to the wrong addresses. However, have you ever wondered what happens when such losses take place? One thing that you must appreciate is that Golem coins do not leave the native network. Even when they get lost, it is only the identity that changes.
Loss through sending GNT to the wrong address: In this type of loss, it implies that your GNT have changed hands. Therefore, they are still actively circulating in the network.
Loss through damage to Golem wallet or forgetting the private keys: Losing Golem wallet or forgetting the private keys means that you no longer have access to the tokens. Though the tokens are still in the Golem network, they are in a dormant state until you get the right keys and wallet. If you don't, they will be lost forever.
Loss through hacking: If your wallet or Golem network is hacked and GNT lost, it is considered as a completed transaction. The tokens are still active in the network but under a different user. Note that the transactions cannot be reversed.
Golem Regulation
When cryptocurrencies entered the market, most administrations felt that they were out to destabilize them. The suspicion saw most of the administrations take hard-line positions and vowed to block the growth of cryptocurrencies. However, the fintech industry has been at crossroads with the governments because cryptocurrencies are seen as the apex of the niche.
At this point, one might ask; what exactly are these risks that every administration wants to thwart? The most mentioned threat from cryptocurrencies is the shift in the investment landscape. Most administrations feel that the new forms of digital investment, crypto assets, are attracting more investment compared to the standard shares, bonds, and even properties. By allowing users to operate anonymously, many people find them as unique hiding places to avoid paying taxes.
Even as the impacts of crypto networks become more evident, it is interesting to point that no jurisdiction had passed a legal framework by the start of the second quarter of 2018. Some like China opted to use direct orders to restrict the use of cryptocurrencies in their jurisdictions. Others such as the United States have preferred taking a global approach to regulating cryptocurrencies such as Golem. Here are some of the reasons why many countries are finding it a big challenge to pass cryptocurrency regulations.
The blockchain technology is evolving very fast and most administrations are forced to only play catch-up. Indeed, most of the countries do not have an idea of where to start when it comes to cryptocurrency regulations.
The blockchain technologies have demonstrated the capacity to help address some of the major problems that have refused to go away for years. A good example is the issue of Big Data.
Blockchain networks are not owned by any single party. This means that there is no one to target with the laws. Because networks such as Golem are international, passing local laws might have a very limited impact.
The subject of cryptocurrency regulation is fast mutating into a heated political debate. Administrations that are on the road to craft crypto regulations are considered to be going against the will of the people.
Even though no jurisdiction had passed a crypto law by the close of the 1st quarter of 2018, the resolve to come-up with the laws appears unstoppable. In fact, most countries at different stages of crafting their cryptocurrency related laws. To learn about where these countries have reached with such legal frameworks, take a closer look at the next part.
Is Golem Legal?
Yes, Golem is legal in most countries. Because no country had passed a cryptocurrency law by the close of the first quarter of 2018, it implies that Golem is legal. Even in the countries that have outlawed Golem and other cryptocurrencies, the method used is direct executive orders. Other countries are at different stages of establishing cryptocurrency legal regimes.
1) The United States
While the United States was the first to point at the threats that come with cryptocurrencies, it did not appear to be in a hurry to pass related legal frameworks. The federal administration only gave its stand on crypto assets. The Commodities Futures Trading Commission (CFTC) clarified that all crypto assets should be considered commodities in the United States. This implies that traders have to make tax-related deductions the same way they do after trading other commodities.
Early in 2018, the United States indicated that it is taking a global approach to forge a common front in cryptocurrency regulations. While addressing the Economics Club in Washington, the Secretary of Treasury, Steven Mnuchin could not hide his preference for fiat over cryptocurrencies. He indicated that the crypto assets presented an easy route for money laundering and could easily become a new form of Swiss Account.
Mr. Sigal Mandelker, the Treasury Deputy Secretary took the global crypto campaign to China, South Korea, and Japan. Speaking to the press in Tokyo, Sigal indicated that the threats of cryptocurrencies can only be addressed if the world takes a common stand. He reiterated the G20 resolve to prevent the crypto networks from becoming the pathways for tax evasion.
With no clear guideline or a time-frame of when a crypto regulation will come in the US, individual states have taken it upon themselves to design some legal outlook. In Arizona, the House of Representative passed Bill 1091 that allows crypto enthusiasts to pay their taxes with cryptocurrencies. According to the law, once a user pays with cryptocurrencies such as Golem, the coins are immediately converted to USD and credited in his account.
Following the passing of Bill 1091, other states and even countries have started changing their views about cryptocurrencies. For example, Georgia is gearing to pass a similar regulation.
2) Russia
While the United States is still searching for a path to follow when it comes to cryptocurrency regulations, Russia is marching far ahead. Russia has opted for a localized approach to address the threats that come with cryptocurrencies.
Prior to 2018, Russia had opted for a hands-off approach on cryptocurrencies. However, this changed after it emerged that investors were increasingly becoming disinterested with conventional assets for crypto assets such as GNT. The ministry of finance and the central bank started working on a draft law and completed it by the close of January 2018.
The new draft law, the Digital Financial Assets bill is being seen as the most comprehensive crypto regulation in the market today. The law starts by defining crypto assets as tokens and cryptocurrencies. Tokens are issued by legal entities to raise finances while cryptocurrencies are created as a result of mining. This implies that only a legal entity (legally accepted in Russia) can issue cryptocurrencies and tokens in Russia.
The draft law indicates that crypto assets are properties. This means that they are not legal tenders and cannot be used directly as a medium of exchange. This consideration appears to go in line with the previous stand by Russian authorities that traders who accept payment in crypto assets could be committing offenses.
On mining, the draft law digs deeper and defines it as a process of generating property. Because only entrepreneurs and companies can be involved in the production, the law requires all miners to be registered entities.
It further requires cryptocurrency exchanges to follow strict KYC (know your customer) rules. It also calls for a comprehensive review of all assets before an ICO is issued to ensure that the tokens are priced correctly.
3) Venezuela
Golem is legal in Venezuela. Venezuela, unlike the United States or EU that have demonstrated great commitment to passing legal frameworks, has taken a very interesting approach. The country has installed a local blockchain that is commonly referred to as the petrol blockchain.
A closer look at Venezuela reveals that the country is not driven by love for blockchain applications or tech advancement. Rather, the national blockchain is used as a method of circumventing around international sanctions. The country, under the leadership of Nicholas Maduro, has been sanctioned internationally because of rampant abuse of human rights.
Because cryptocurrency networks are anonymous, Venezuela is able to continue selling its petroleum without getting noticed. The target country only needs to make payment via the national blockchain and get the petroleum delivered without raising the red flag from the international community.
4) Switzerland
Switzerland is one jurisdiction that has demonstrated its unique commitment to supporting cryptocurrencies. Speaking to the press in January of 2018, the Economics Minister, Johann Schneider-Ammann, indicated his administration was stopping at nothing in making the country a crypto nation.
Johann explained that he had already constituted an ICO working group to come-up with tech-neutral regulations by the close of 2018. The Swiss administration believes that cryptocurrencies represent an idea whose time has already arrived. This approach has seen many cryptocurrency foundations opting to take their bases to Switzerland. Even as other states work extra hard to block cryptocurrencies, there is no doubt that Switzerland will always be an oasis for them.
Golem and Taxes
The topic of Golem and taxes is as complex as that of regulations. Many people joining cryptocurrencies hold the view that because the networks are anonymous, they can operate without paying taxes. This is one of the reasons that many administrations have been citing when they outline the urgency to pass crypto related regulations.
In the United States, only a handful of people in cryptocurrencies pay taxes. Though some indicate that they fear being noted by authorities, tax experts hold a different view altogether. Though the Golem and other cryptocurrency networks might be allowing you to operate anonymously, the cover cannot last forever. New technologies emerging in the crypto space will in the coming days make it very easy to uncover all transaction that took place in specific networks. Remember that all details are captured in the permanent public ledgers. Besides, new regulations could compel specific networks to reveal details of targeted individuals in case tax avoidance related lawsuits come knocking.
Tax experts are of the view that crypto networks were not designed to help people evade paying taxes. Rather, they were created to assist people to change the way things work. But the good thing is that you can take charge and enjoy all the benefits that come with Golem network without breaking tax related laws. Here are some of these tips.
Consider revenue from Golem trading as taxable revenue.
Make sure to note important details of every Golem related transaction to make clarification easy. These details include traded volume and value of GNT in fiat currency.
For traders accepting payment in Golem, it is important to redesign the books to capture the position of the business appropriately.
If you want to rectify the books of accounts and meet tax obligations for the period you were non-compliant, consider working with a tax expert.
Does Golem Have a Consumer Protection?
Golem does not have consumer protection. Like other crypto networks, Golem operates as a decentralized network that is fully owned by the users spread in its system. This implies that when you decide to join Golem or use its network, you are on your own. For example, if you lose GNT, you can neither complain to the Golem network nor the justice system. This means that you must be extra careful when operating in the Golem network to ensure that your investment is safe. Here are some useful tips you can apply to remain safe hen working on the network.
Always triple check the target's public address before sending GNT.
Only join the cryptocurrency exchanges that demonstrated great commitment to user's security.
Make sure to carefully store the private address preferably away from the main computer.
The Golem node and respective computer should always be updated to prevent the risk of getting attacked.
Avoid visiting risky websites that could give attackers easy access to your system. Where possible, consider designating a specific computer for Golem operations only.
Illegal Activities with Golem
Cryptocurrencies are preferred by criminals because they are anonymous and, therefore, easy to defraud targets. Most criminals prefer operating behind the anonymity of crypto networks because they cannot be discovered by the targets or even reached by authorities. However, no illegal activity had been reported with Golem by early 2018.
Is Golem Secure?
Golem system is one of the most secure cryptocurrencies in the market today. The development team has progressively been working on strengthening the core code and preventing attacks. Here are some of the methods used to guarantee users high security when operating in the network.
It operates on top of the Ethereum system.
The Brass Golem alpha introduced local verification that includes anti-Sybil features.
Advanced cryptography.
Is Golem Anonymous?
Yes, Golem is an anonymous network. Transactions at Golem are encrypted to make it difficult for third parties to explicitly get details of the owner. However, the details of the transactions are recorded on the Ethereum public ledger.
Has Golem Ever Been Hacked?
Golem network has never been hacked. Every time that a crypto network is hacked, people in other networks start wondering whether they are indeed the next targets. However, no report of successful hacking had been reported in the Golem network by the close of the first quarter of 2018.
It is important to point that though the Golem development team has been very effective in thwarting threats of attacks, it does not mean that hacking attempts are not made. Threats are made regularly by hackers targeting to steal GNT from holders.
How Can I Restore Golem?
If you have been in the Golem network for some time and own Golem coins, the most devastating thing is waking up one day and finding out that they have been lost. However, there are some instances where Golem can be restored. Here are some of these instances.
Loss through damage to the Golem wallet: If you lost your Golem through damage to the wallet, it means that your coins are still in the network under your signature. To restore the coins, you need to reinstall the wallet from a backup and update it to reflect the latest status of your account in Golem.
Forgetting the private keys: If you lost Golem through forgetting or misplacing the private keys, restoring the coins can only be possible if you regenerate the keys through the seed phrase.
If you lost Golem through hacking or sending to the wrong address, the loss is permanent. There is no method that can be used to restore the lost coins.
Why Do People Trust Golem?
Since 2009 when cryptocurrencies debuted, many people were skeptical about their operations. Now, the rising number of cryptocurrencies is making people to keep wondering about the right network to join and use. The following are some of the main reasons why people trust Golem so much.
The cryptocurrency has been performing very well in the market. The Golem community believes that the price of the GNT will keep growing to deliver higher ROI.
Golem is one of the cryptocurrencies led by a highly committed tech team. From the top leadership of the network starting from Julian Zawistowski who serves as the CEO to the development team members, the advanced qualifications inspire a lot of trust in the Golem system.
Because the GNT (native token) are based on the Ethereum network, it is seen by the community as a mark of efficiency and security. Because Ethereum is a more established network, the tokens pegged to it are considered to be highly secure.
The fact that Golem has been in the market for more than four years is an indication that it is a reliable system. Unlike newer networks' crypto systems that still require a lot of testing, most of the Golem features have been proven to work.
The network allows users to set their own price for renting computing power. This has created a lifeline for people with both small and huge computing power.
The Golem team has been very consistent in improving the network. From Clay to Stone updates, the community believes that the progress will ultimately make Golem better than other cryptos in the market today.
History of Golem
The history of Golem closely follows the network's operational mission of building a decentralized computer to help act as the latest internet of tomorrow. The development team has lived to this dream by progressively improving the network through regular updates.
In November 2016, Golem held a successful ICO that raised 820,000 ETH.
In August 2017, Julian Zawistowski announced the release of the Alpha, Brass that focused on LuxRender and Blender that are very important for CGI rendering.
Brass Golem Beta 0.15.1 was released in April 2018. This release adds a new feature, that makes it possible to restart a single subtask even after such a task has hit the deadline. This feature will be very helpful when a user was not satisfied with a section of rendered image and would like to repeat the specific computation with help of a different provider.
On June 2018, the Brass Golem Beta 0.16.0 was released. The version introduces some changes to the core Golem protocol and adopts different cryptographic method for both signing and serializing messages. It also improves on the general network performance and introduces a new feature that allows requesters define minimum performance required from providers.
Later releases targeted by Golem include Clay release that will introduce Task API, and Application Registry to help developers integrate easily with the platform. The Stone release will add certification mechanisms to make it possible to use Golem as a SaaS system. The last release will be the Stone that will add new security features to help developers come up with applications outside the sandbox.
The price of Golem moved from $0.015 in November 2016 and traded around that margin until March 2017 when it started growing progressively to $0.61 in June 2017. The price shot down to $0.2 in July 2017 and remained around that range until November. In December 2017, the price of Golem shot up and hit the highest mark in its history, $1.15. However, it shifted down in the subsequent months before settling at around $0.5.
Who Created Golem?
Golem was created by Julian Zawistowski (CEO), Andrzej Regulski (COO) and Piotr Janiuk (CTO). Julian is an economist and entrepreneur who believes that technology can be used to help change the way things happen. He sought the assistance of top developers such as Piotr to build on the idea of Golem. Piotr is a computer programmer with a great interest in blockchain technologies. His previous works included implementation of peer2peer communicator and fast software jpeg2000 codec when he worked at The Witcher 2. At Golem, Piotr is the leader of the protocol development team.
In his part, Andrzej Regulski who is the current COO brought huge experience in management that has been very critical in prudent financial management. Other important personalities in the development team include Aleksandra Skrzypczak (lead software developer) and Alex Leverington (peer2peer network advisor).
Golem Videos and Tutorials
Golem Tutorial: Submitting a Task Part 1 - Basic Settings
Golem Tutorial: Submitting a Task Part 2 - Timeouts
Golem Tutorial: Submitting a Task Part 3 - Pricing and Finishing
Golem Tutorial: Installing Golem On MacOS
Tutorial: Installing Golem on Ubuntu
Tutorial: Installing Golem on Windows 10
Golem Project - Blender Rendering demo of Golem Brass Beta
See Also