Pundi X
From WikiCryptoCoins
Pundi X cryptocurrency guide advises where to buy and how to buy Pundi X. This guide also contains the markets, value, trading, investing, buying, selling, transactions, blockchain, mining, technology, advantages, risks, history, legislation, regulation, security, payment, networks and many other interesting facts about Pundi X as well its status in the world of cryptocurrencies.
Pundi X, Tuesday, 2018-08-14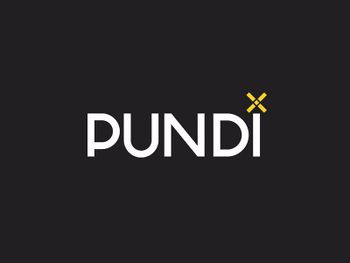 What Is Pundi X?
Pundi X is a decentralized cryptocurrency and platform introduced into the market at the close of 2017. The primary mission of Pundi X is making cryptocurrency as easy to buy and use in everyday activities. The founding and development team indicates that just like it is simple to walk in and use Wal-Mart or Amazon, so should be the cryptocurrencies. It ran a long ICO that span between September 2017 and January 2018.
To achieve its mission, Pundi X focuses on creating many POS (points of sale) smart devices that retailers can use anywhere on the globe. The smart devices feature a double-layered blockchain for prompt completion of transactions. They are aimed at helping traders accept payment in NPXS and even other cryptocurrencies.
When a trader deploys the Pundi X device, it will also help the payer to directly buy NPXS tokens or use the wallet to pay for the items. Every year, Pundi X plans to create and distribute in excess of 50,000 devices to retailers across the globe. As more traders accept the Pundi X devices, the cryptocurrency is likely to leap far ahead of others that have been struggling to get accepted into the conventional markets.
Because of its design and the fast-rising demand, the price of the native token has grown with more than 200% since entry into the market. It is because of this and articulate targeting that the crypto community has indicated this is one of the high potential cryptos that could become the next Bitcoin.
Beginner's Guide to Pundi X
Are you planning to join the blockchain industry or not satisfied with your current cryptocurrency? One alternative that is very promising is the Pundi X. The cryptocurrency is an ERC20 token and based on the project that targets to help blockchain get accepted in many points of sale. Pundi X is working on a unique point of sale device that will help people with direct payment for products and services using cryptocurrencies. It sounds like the missing link that the crypto community has been waiting for.
Before making the decision to join this project, it is advisable to also carry due diligence. You need to take a deep dive into this crypto project to understand how it works and whether it is worth your consideration. This is why this guide was created. This guide evaluates every component of Pundi X to help you answer every question or clear doubts about it. From what it is to how it works and other components, this is what you need to make the big decision of joining it or not. Welcome to learn more about Pundi X and make an informed decision about it.
Where and How to Buy Pundi X?
When many people hear of high potential cryptocurrencies such as Pundi X, the first thing is establishing how they can become part of the project. With the focus being to promote acceptance at the retail and other points of sale, there is no doubt that Pundi X has been fired and could become the next big thing. Here is where and how to buy Pundi X.
Buy Pundi X from the exchanges: These are the primary markets that work like the forex markets but only deals with cryptocurrencies. To buy from the exchanges, you need to identify the one that lists Pundi X and open a trading account. Great examples of such exchanges include Binance, Latoken, and Bit-Z.
Buy from Pundi XPOS devices: This is a POA (point of access) device that Pundi X project is based on. They can be compared to the Bitcoin ATMs though they are small and found at the point of sale of retail stores that accept payment in NXPS. The devices allow users to use fiat currency or credit cards to top up at any Pundi X location. Then, the top-ups are easily loaded into the respective user's wallet.
Buy from those who already have Pundi X: The fast growth of cryptocurrencies' popularity in the globe has resulted in the emergence of cryptocurrency clubs aiming to help members share information about the market. For example, they discuss trends, risks, emerging opportunities and other pertinent issues about specific cryptocurrencies or all of them. Now, they have also become important points for a direct crypto asset such as NXPS.
The good thing about the clubs is that you are not bound by the strict rules and regulations that govern other trading exchanges. In fact, you can even agree to make payment with fiat or hard assets. The biggest challenge of the clubs is that getting a person willing to sell the NXPS that you want to buy is never easy. A good example is the Cryptocurrency Club of London.
Pundi X Wallet
Are you planning to join Pundi X to invest, trade, or simply hold the coins awaiting the value to go up? One must have thing is a cryptocurrency wallet. This is the location meant for holding digital coins. Here, it is important to appreciate that though the wallet is described as a location for holding the digital assets, it only generates the codes that help you link with the coins in the native network.
The private keys. This is a special code that helps to point at your NPXS in the Pundi X network. The code helps to call the tokens to live so that you can make transactions. Like the name indicates, the code is private and should never be shared with third parties.
The public keys. This is a special code that points at the wallet. This implies that if you have someone who wants to send or pay you in NPXS, you provide him with the public keys. Unlike the private keys, the public keys can be shared with others in the network.
The seed phrase. Unlike the first two codes, the seed phrase is not used regularly. It only comes into play in the event of private keys loss. It is, therefore, very important that you store the seed phrase carefully and away from the main computer because it could be the only link between the total loss of your NPXS and ability to recover them.
Because Pundi X native tokens are ERC20 tokens, it implies that they can be stored in ERC20 compliant wallets. The wallets include Ledger Nano S, MyEtherWallet, Trezor, and MetaMask.
Where to Buy Pundi X with Credit Card?
One of the leading methods of payment in the globe today is the credit card. Cards are preferred by most users because of portability and acceptability in a wide range of businesses. Now, you can also buy cryptocurrencies using credit cards. There are two ways of buying NPXS with credit cards.
Buy NPXS directly at the point of sale that has installed Pundi XPOS device.
You can follow the longer route of buying a different coin such as Bitcoin from another exchange such as Changelly that accepts credit cards and then go to Binance to buy NXPS.
Where to Buy Pundi X with PayPal?
There is no direct method that can be used to buy NXPS with PayPal. PayPal has for many years considered payment to cryptocurrency networks as direct competition. Therefore, such transactions are disallowed. The only method you can use of downloading the coins to a credit card or bank account.
How to Buy Pundi X with Wire Transfer?
Bank accounts are some of the most trusted institutions in the globe today because of their commitment to professionalism. Now, bank wire transfers can also be used to buy cryptocurrencies such as NXPS. Here is the process.
Start by acquiring an appropriate cryptocurrency wallet such as Ledger Nano S. This is the location that will hold the NXPS coins after the purchase is completed.
Visit a platform that accepts wire transfer such as LocalBitcoins.com and buy an alternative coin such as Ether. This is what you will use to pay for NXPS because most exchanges do not accept wire transfer.
Select an exchange that lists NXPS such as Binance and open an account. You will also be required to verify the account with personal information.
On the selected exchange platform, go to the section on buying digital assets and select the quantity of NXPS coins to buy. Then, select pay with Ether.
Once the transaction is completed, your NXPS will go to the exchange account. You will need one more step to withdraw them to your wallet.
Where to Sell and Trade Pundi X?
Do you have some Pundi X tokens and want to optimize the ROI (return on investment)? The best method to consider is probably trading and selling in the markets. These are platforms that are designed to bring together buyers and sellers in a manner similar to the forex markets. The only difference is that forex markets deal with fiat currencies while the crypto trading platforms deal with digital assets.
When you decide to trade in these platforms, you need to appreciate that unlike the cryptocurrency networks, they are under the control of the local administrations. This implies that you will not be allowed to trade anonymously. You are required to open trading accounts and verifying them using government recognized details such as phone number, proof of location, and date of birth. The KYC (Know Your Customer) details for verification could differ from one exchange to another.
As a trader, it is important to appreciate that the trading and selling platforms are the easiest targets by attackers. Because they are centralized, hackers prefer them to siphon large amounts of coins. The latest exchanges to get attacked and huge sums of digital coins stolen are Coincheck in Japan and Youbit in South Korea. Youbit was forced to file for bankruptcy after the attack of December 2017. Here are some useful tips to help you pick the best selling and trading platform.
Only select the platform that has been on the market and demonstrated a huge commitment to users' security. Check for features such as the use of cold storage and 2-factor authentication.
The selected trading platform should list many digital assets. This will give you many options for selecting a more profitable pair to optimize profits.
Make sure to select the platform with low transaction charges. If you go for a platform with high transaction charges, the bulk of your profit will be taken away.
Make sure to check for a platform with highly effective customer support. This will help you to get issues resolved quickly in order to make the right moves on time.
Though Pundi X has been on the market for a very short time starting from the close of 2017, a lot of exchanges have appreciated its huge potential and listed it. Some of these markets include Tidex, Gate.io, and Hotbit.
How Much Are the Transaction Fees of Pundi X?
The Pundi X does not provide a clear guideline on the charges that users pay when they send NPXS. In their white paper, they only indicate that a transaction fee payable in NPXS will be levied. One thing that is clear when it comes to NPXS is that some GAS will need to be spent because they are ERC2O tokens. This means that part of the fee that users pay when sending funds will go to rewarding the miners who help to confirm transactions in the Ethereum blockchain.
Pundi X Markets
The Pundi markets have been growing steadily since its launch. The company focus and its structure have contributed to convincing many companies to list NPXS. Here are some of these markets.
1) Binance
Binance is a Hong Kong-based cryptocurrency exchange started in mid-2017. However, their base has been moved from Hong Kong to Malta in the wake of hostile gag by the Chinese authorities and other countries in the Far East. The market was started by Changpeng Zhao who was concerned that most of the exchanges had become overly complex to use and expensive. He wanted to provide cryptocurrency traders with an easy to use and secure platform.
The most notable thing about Binance is its low transaction fees. Traders using the platform are charged only 0.1%. But this is not all. Binance also launched its native token, BNB, that helps to pull down the cost of transactions in the market. If you pay the transaction fee at Binance using BNB, a discount of 50% is given. This implies that you can use the Binance platform for trading Pundi X and only pay 0.05%. It is the cheapest in the industry.
To ensure that you can always trade profitably, Binance lists very many digital assets. You can opt to trade NPXS for the older and more established cryptocurrencies such as BTC or ETH or newer ones like FUN, LEND and CTR.
The main issue with Binance is that it is a cryptocurrency only platform. This implies that users can neither use credit cards nor fiat currency for deposits or withdrawals. If you have some cash and want to buy NPXS, the journey will have to start from a different point to buy an alternative coin such as Bitcoin.
2) Gate.io
Gate.io is a cryptocurrency exchange that was started in 2017 by Gate Technology Company. Though it is relatively new compared to others such as Bittrex and Poloniex in the markets, its growth has been remarkable. The exchange was created to help simplify and make trading in cryptocurrencies easy and secure.
Because of the fast-growing list of exchanges that have been attacked by hackers, Gate.io uses advanced security features that help to keep the platform and users' assets secure. For example, the exchange utilizes super secured SSL Link, off-line wallet technology, and 2-factor authentication.
One thing about Gate.io is its commitment to advanced trading metrics that help users to understand the market and make the right decision. You can follow specific cryptocurrency trading pairs' prices, supply, market capitalization, and other metrics. Even those who are new to cryptocurrency trading can still operate like pros.
The transaction fee at Gate.io is 0.2%. Though the company considers this to be within range, it is still relatively high compared to the main competitors such as Binance and KuCoin. Most traders have been calling for the company to pull down the charges to remain more competitive.
Like Binance, Gate.io is a cryptocurrency only platform. This implies that those with fiat currencies cannot easily join the platform. They have to start from a different platform such as CEX.io to but alternative coins such as Bitcoin before buying NPXS on the platform.
3) Bit-z
Bit-z is a Hong Kong-based cryptocurrency exchange that was launched in 2016. The exchange was aimed at helping users access as many digital assets as possible. They list very many trading assets to guarantee users of a profitable option any time of the day or night.
The transaction fee at Bit-Z is 0.1% for both makers and takers. An additional withdrawal fee of 0.5% is also levied when withdrawing the cryptocurrency. However, the cumulative charges make it very expensive when compared to others such as Binance that has a single trading fee of 0.1% only.
To keep the platform secure, Bit-Z uses Google's 2-factor authentication and Global Server Balancing. They also have a highly responsive support that will help to answer all your questions for smooth trading.
Value of Pundi X
The value of Pundi X has been growing progressively since inception. With more people getting acquainted with cryptocurrencies, the shift has been to follow the most promising networks such as Pundi X. By July 24th, the value of Pundi X had grown to reach a high of $238,842,785 in market capitalization at a price of $0.002730. This places it well ahead of other fast-growing cryptocurrencies such as Wanchain with a market cap of $212,717,918 and Ardor with a market cap of $178,713,018. It will be interesting to see where the Pundi X value will reach in the coming years.
Is It Profitable to Invest in Pundi X?
Pundi X is one of the most promising cryptocurrencies out there. Pundi X's good publicity since inception has resulted in a surging demand and pushed up its price. An investor who put his money in Pundi X around February-March 2018 when the value was about $0.0008 enjoyed ROI of more than 200% by mid-2018. Note that those who traded when the price hit the peak in mid-May and early June enjoyed even higher profitability.
When you talk about cryptocurrency profitability, it is important to appreciate that everything is speculative. This implies that though all indicators are blinking green about Pundi X profitability, the prevailing conditions will be the defining factors. For example, cryptocurrency regulations, competition, and expert views can easily distort the demand of Pundi X and other digital assets.
Where to Spend or Use Pundi X?
As Pundi X takes its Pundi XPOS devices to more points of sale, it also targets to encourage the use of its native asset, NPXS. However, the uptake is still in early stages because very few companies have come out to indicate they accept NPXS for payment.
If you have NPXS in your wallet, you can spend it in the exchanges to buy other cryptocurrencies or pair with others to trade. You can also use it to pay for the transaction fees at the company. Remember that once the Pundi XPOS devices are installed in different points of sale, you will be free to spend NPXS whenever you see the Pundi X sign.
Can Pundi X Grow to Become a Major Payment Network?
Yes, Pundi X has a very great opportunity to become a major payment network. Because Pundi X design was aimed at helping users to bridge the gap that separates cryptocurrencies from rapid adoption, it is only a matter of time before it reaches the level of top credit card companies such as VISA or even surpass them. Here are some indicators that Pundi X could ultimately become a major method of payment.
It is one of the cheapest methods in the market. It is cheaper and faster than most networks including Bitcoin and Ethereum.
The Pundi X system is targeting the points of sale with its Pundi XPOS devices. Many organizations are likely to embrace it as a method of diversifying payments.
The Pundi XPOS devices also support the use of other cryptocurrencies. This means that Pundi X is likely to forge close relationships with other networks for faster adoption and indeed growth of the entire niche.
The compact size of the Pundi XPOS devices implies that they can easily be moved from one point to another. This makes it more effective than others such as the Bitcoin ATMs.
The value of Pundi X has been growing steadily in the market. As more people take the position to grow together with the network, they are likely to also use its payment services. This is what Pundi X network has been angling for to grow.
How Does Pundi X Work?
The Pundi X platform is a complete management system that consists of Pundi X POS that provides access to its network. Here is a demonstration of how the devices work
Connecting Pundi X with stores: Pundi X enables all the POS devices and the retails to become part of the blockchain ecosystem. The devices use XPlugins by utilizing two layers; the blockchain layer and the communication layer. The communication layer helps to carry the buy request while the blockchain layer helps to capture and permanently store the record.
Selling cryptocurrency stores across the globe: The Pundi X system allows cryptocurrency traders and holders to utilize its network to make payments. This implies that most ERC20 tokens and major cryptocurrencies are accepted for payment on the Pundi XPOS. Developers are also allowed to come up with plugins that help to connect different digital wallets. When such plugins send order requests, they generate smart contracts on the Ethereum blockchain for execution.
Pundi X connection with other exchanges: To make the process of paying and even buying NPXS possible, Pundi XPOS devices connect with online exchanges. Because different exchanges have varying bidding-asking price and spread levels, the respective merchant is allowed to select the platform that suits him. Once the exchange is selected, the exchange will automatically select the best combination of service and price.
Does Pundi X Use Blockchain Technology?
Yes, Pundi X uses blockchain technology. The primary goal of the blockchain technology is eliminating the centralized third parties in the payment chain. Pundi X eliminates this by directly linking users to their wallets. When a trader installs a Pundi XPOS, it connects to the Ethereum and NEM blockchains.
When the Pundi XPOS initiates a transaction, they are executed by smart contracts on the Ethereum blockchain. For those who send NPXS directly to other addresses or trade in the exchanges, the transactions are picked by miners in the Ethereum system that confirm and record the details in the public ledger.
Mining Pundi X
Pundi X tokens are not minable. Pundi X targets to release all the tokens in the format; 40% in the first year, 20% in the second year, and 10% in the third year. The model of release according to their white paper will be proof of stake.
What Are the Advantages of Pundi X?
The entry of Pundi X into the cryptocurrency niche has brought a unique feeling; it looks like the link that was missing has finally been found. By bridging the gap between cryptocurrencies and point of sale, the uptake and use is likely to be faster. Here are some of the main benefits of Pundi X.
Pundi X has created a reliable model for helping people to make payments with cryptocurrencies. Using Pundi XPOS devices, making payment at your favorite store will be as simple as swapping your credit card. This is what many people have been looking for to join or use the cryptocurrencies.
The Pundi XPOS devices are not just designed to help with NPXS payments only. Rather, they are designed to further support Bitcoin, Ethereum, and most ERC20 tokens. This will be a great stride in helping even other cryptocurrencies to get accepted for direct payments.
The Pundi X development team went to great lengths in ensuring that the devices will also provide advanced support services to the retailers who use them. For example, they can be set to support promotional, reward system, and even third-party delivery systems. This implies that they could turn out even more valuable than most of the current POS (point of sale) devices.
One great thing about Pundi X is that it also supports direct buying of NPXS. This makes it one of the simplest methods of buying NPXS without going through the lengthy process of the exchanges. Note that the Pundi XPOS devices accept both fiat and credit cards.
On the native Pundi X assets, the cryptocurrency provides users with an opportunity to send funds across the world faster and cheaply. As a peer2peer cryptocurrency, the transactions will be cheaper than standard bank based operations.
If you opt to invest in Pundi X cryptocurrency, it provides a great way to operate anonymously. It is a great way to keep savings without worrying about third-party seizures. Indeed, even a court of law cannot reach and freeze your Pundi X account.
What Are the Risks of Pundi X?
While the advantages of Pundi X are very appealing, it is important to compare it with various risks before drawing a conclusion to join. Here are some of the risks associated with Pundi X.
Pundi X is a relatively new cryptocurrency in the market. This implies that most of its systems are still undergoing testing and it will take time before their stability can be ascertained. Cryptocurrency experts recommend that new networks require about five years for their stability to be confirmed beyond reasonable doubt. This is the primary reason why a lot of people still have faith in Bitcoin despite its many shortcomings.
The looming regulations. Like other cryptocurrencies, Pundi X is faced by a serious threat from the looming regulations. Most administrations feel that these cryptocurrencies are out to introduce a new order that will finally edge them out. For example, Russia has already created a draft law that illegalizes use of cryptocurrencies as a legal tender. It is the same trend in other countries. If they live to their threats and pass harsh legislation, there is a great risk that Pundi X could lose value or even cease altogether.
Like other cryptocurrencies, Pundi X is faced with a serious danger of getting attacked by hackers. Because of the rising popularity of cryptocurrencies, many hackers have trained their focus on cryptocurrencies to reap from the expected growth. There is a danger of getting attacked at the native network level, the wallet level, and exchange stages when trading.
Some people have voiced their concerns that the points of sale devices are an additional investment for their stores. With this cost being shouldered by the retailer, there is a risk of the slow uptake, especially for small retailers.
While the Pundi XPOS devices' support for multiple cryptocurrencies has been lauded, it could ultimately become counter-productive and work against Pundi X. For example, a lot of people might prefer using the device to make purchases with other tokens such as Ether, Bitcoin, and ERC20 tokens. This could promote uptake of the device but have little effect on value growth of Pundi X.
The danger of high volatility. Like other cryptocurrencies, NXPS are subject to the high volatility being experienced in the market. This implies that the price responds even to the slightest happenings in the market with an upward or downward shift. This could make it impossible for investors to predict growth and even join the cryptocurrency.
What Happens if Pundi X Gets Lost?
If you take a ride through crypto communities' forums, one of the common things is members reporting that their coins have been lost. What exactly does it means when one reports that his coins have been lost?
Tokens lost through sending to wrong address: This is one of the common methods of loss in the blockchain industry today. It is caused by keying in the wrong public address when sending Pundi X or other cryptocurrencies. In such a situation, the tokens are still in the Pundi X system but under a new owner.
Coins lost through hacking: If the Pundi X system, your wallet or even the trading platform gets hacked, you could lose NXPS. In such a case, the transactions are considered permanent and irreversible. Therefore, the tokens will still be in the system but under a new owner.
Losing your private keys: The private keys are some of the most important codes that Pundi X users must safeguard with zeal. If the keys are lost, it implies that you cannot call your NXPS to live. Unlike hacking or sending to the wrong address, loss of the private keys implies that the NXPS are still in the network but in a dormant state. You can recover them by regenerating the private keys.
Damage to the cryptocurrency wallet: Damage to the cryptocurrency wallet has the same effect as losing the private keys. Your tokens will be lying dormant in the network until you restore the wallet.
Pundi X Regulation
Many governments in the world see cryptocurrencies as a direct threat. They feel that they are out to usurp their powers. The administrations feel that cryptocurrencies are creating a new order that could ultimately become impossible to contain. In the United States, the Federal Bureau of Investigation (FBI) was the first to note the dangers that come with cryptocurrencies. But the country has not installed appropriate legislation to regulate cryptocurrencies such as Pundi X. It is not just the US that has issues with cryptocurrencies.
In the EU, the executive arm of the giant union, The EU Commission has been categorical that cryptocurrencies pose huge threats to those who join the networks. Lack of customer protection and the threat of total loss have particularly been of great concern for the commission. China, South Korea, Australia, the UK and other countries have all voiced similar concerns.
Even with the ever-growing list of concerns from more countries, it is interesting that none of the countries had passed a cryptocurrency regulation by mind-2018. But it is now becoming clear that crafting these regulations is not an easy task. Here are some of the key reasons making countries unable or go very slow in crafting cryptocurrency regulations.
The blockchain technology has been growing at a very fast rate. Many administrations have been forced to play catch-up with some of them not knowing where to start at all.
The cryptocurrencies are decentralized and, therefore, not owned by any single party. This implies that even after such regulations get passed, it will still be impossible to implement them because there is no central authority responsible for such networks.
Most cryptocurrencies such as Pundi X have become an easier and reliable method of sending value. It is cheap, faster, and highly convenient to use when compared to the conventional networks such as banks or even credit cards. This popularity has become the primary grain that most administrations are finding difficult to go against.
Cryptocurrencies such as Pundi X have become an important solution to problems that have bedeviled most administrations for long. A good example is the issue of Big Data. Now, it is becoming extra difficult to restrict the progress of technology that is helping to solve key problems.
Some administrations were actually part of the force that pushed the technology at the early stages. However, one of the products that came up is cryptocurrencies. For example, Hong Kong has been at the front line in promoting faster growth of fintech.
NOTE: While it is true that many countries are lagging behind in crafting crypto regulations, it is important to appreciate their resolve to address the identified issues. Indeed, most of them are at different levels of crafting such legal frameworks. Have a look at the next section.
Is Pundi X Legal?
The legality of Pundi X depends on the jurisdiction under consideration. Indeed, it will be right to point that Pundi X is legal in most countries. Here is a closer look at these jurisdictions to establish how far they have gone with regulations.
1) The United States
Pundi X is legal in the United States. While the US was among the first nations to point at the threats posed by cryptocurrencies, it had not installed a cryptocurrency regulation by mid-2018. The country appears not in a hurry to come up with a legal framework. Before 2018, the administration had only opted to provide clarification through the Commodities Futures Trading Commission (CFTC). The main goal for this clarification was to help people in cryptocurrencies pay taxes. However, it did not bear results because a lot of people still do not pay crypto related taxes.
In January 2018, the US administration changed from a local strategy into a global one. The nation holds the view that even if a local strategy is adopted, it will still be difficult to achieve the anticipated impact. For example, US citizens can still move to another country and invest in Pundi X. Therefore, the department of treasury has opted for a global approach.
The Financial Stability Oversight Council (FSOC) started by creating a working group to look at the cryptocurrency niche and look at the global partners to work with in drawing crypto regulations. For example, the FSOC has already started working with G20 to prevent cryptocurrencies such as Pundi X and Bitcoin from becoming the next Swiss account.
In January 2018, FSOC sent the Treasury Deputy Director, Sigal Mandelker to top crypto economies in Asia. He met with Chinese, Japanese, and South Korean delegates in their countries. While speaking in a conference in Tokyo, he lauded the Asian crypto giants for keeping tabs on cryptocurrencies. He pointed that a time had come and the cryptocurrencies have to be regulated to avoid all associated risks.
While the US appears to drag its feet in crafting cryptocurrency regulations, individual states have started growing impatient. They have started crafting some sort of local legal frameworks to help them handle cryptocurrencies. In Arizona, the state parliament passed SB 1091 that allows citizens to pay taxes in cryptocurrencies such as Pundi X and Bitcoin. Under this framework, users are free to make payment for their taxes in crypto coins which are immediately converted to the US dollars immediately. Now, this has become a case study as other states and countries seek to replicate similar legal frameworks in their jurisdictions.
2) Russia
Pundi X is legal in Russia. Unlike the United States that does not appear to have a clear direction for regulating cryptocurrencies, Russia has opted for a completely different path. Before 2018, Russia was undecided on the route to take with cryptocurrencies. It had opted for a hands-off approach with the only involvement being cautions for users to be extra careful with cryptocurrencies. But things suddenly changed in 2018.
The finance ministry and central bank indicated that it was impossible to tell whether those accepting payment in cryptocurrencies were committing an illegality. To fix the gap, the ministry started working on a draft law which was released by the close of the month. The Digital Financial Assets Draft bill was sent to the parliament for debate before it can become law. If the draft makes it through, here are some of its top considerations.
Under the draft law, Russia considered digital assets to include cryptocurrencies and tokens. In addition, the digital assets are considered properties. This implies that they are no legal tenders and cannot be used for payment. This stand is expected to deal a huge blow to traders who had already started accepting cryptocurrencies for payment.
The draft law goes ahead to install strict measures that entities intending to release cryptocurrencies or tokens must follow. First, they are required to be registered entities. Then, their tokens are required to undergo rigorous vetting to ensure that they are correctly priced to protect consumers. Even those who want to mine cryptocurrencies are still considered to be involved in property generation and, therefore, have to be registered.
For cryptocurrency exchanges that want to operate in Russia, they are required to be registered and to strictly adhere to KYC (know your customer) strategies. This targets to protect consumers and keeping off anonymous trading. If this draft becomes law, it is thought to be a great blow to anonymity in most cryptocurrencies.
3) China
Pundi X is legal in China. China is one country that has had no kind words for cryptocurrencies. This is the case despite the country being a great supporter of fintech. Note that unlike the US and Russia that are looking for ways to create legal frameworks to guide cryptocurrencies, China has opted for a direct clampdown. In 2017, the Chinese administration indicated that more than 90% of the ICOs that were being issued in the country were fraudulent. This saw the country start a purge to clear all ICOs and even the entities that supported it.
The country banned ICOs, froze bank accounts of exchanges that supported ICOs and banned mining. Even with these measures, it is the China's suggestion that cryptocurrency information be shared between countries that caught crypto enthusiasts by surprise during the visit by Sigal Mandelker in January 2018.
4) Venezuela
Pundi X is legal in Venezuela. One jurisdiction that has taken an interesting approach to blockchain technologies is Venezuela. While other countries have been indicating the threats they face from cryptocurrencies, Venezuela has gone ahead and installed a national cryptocurrency. That is right. It has established a petro backed cryptocurrency which is now at the verge of becoming part of the country's legal tender.
What could be driving this small country whose currency does not ring much at the international level, to the blockchain technology so dearly? It is something else and not just the love for cryptographic solutions.
Taking a closer look, it emerges that Venezuela has made a name for serious human rights violations. This has attracted serious sanctions from the US and other jurisdictions across the globe. To beat these sanctions, Venezuela opted to go blockchain. Because cryptocurrencies are anonymous, Venezuela is able to sell its petroleum to any country across the globe without raising the red flag. It has succeeded with a great margin on this approach. Now, it is taking blockchain to another level.
In April 2018, the Venezuela Constituent Assembly agreed to adopt President Nicholas Manduro's decree that all departments start using the oil-backed currency alongside the national currency. The parliament indicated that it is making history on adoption of crypto assets and that the country will make even more strides in the blockchain technology adoption.
Though the initiative was borne out of need, it is now turning out to be a highly revered option. For example, Russia, India, and China have all expressed interest in studying how Venezuela system works with intention of replicating similar models back at home.
Pundi X and Taxes
The topic of cryptocurrency and taxes is as complex as the regulations. Indeed, they are intertwined because most countries are seeking to install regulations partly to help address the tax gap that has been widening with the adoption of cryptocurrencies. The biggest issue with Pundi X and other cryptocurrencies when it comes to taxes is that most people feel that the anonymity cover is ample to keep them away from discovery by authorities.
In the United States, Credit Karma pointed out that only a few people included their income from cryptocurrencies when filing tax returns in 2018. This implies huge tax loss. The conventional traders have been complaining that most of the cryptocurrency operators are allowed to operate without paying taxes yet their stores pay licenses, profits are taxes, and other deductions still go to the government.
Unlike the cryptocurrency traders, users, and investors, experts hold a different option when it comes to taxes. They argue that as new technology keeps emerging, it will become very easy to draw out details of users in the future. Take the case of Bitcoin. When Satoshi Nakamoto launched Bitcoin in 2009, many people thought that a new tax haven had finally dawned. But a few years down the line, new technology made it very easy to pull out details of users. The scenario is likely to replay in future and risk cryptocurrency users with a chain of tax evasion related lawsuits. But things do not have to reach there. Here are some of the main things you can do.
Ensure to consider all revenue from cryptocurrency trading as taxable income.
Make sure to include trading and revenue generated in crypto operations. Note that even loss made during such trading should also be reported.
If you are unsure of how to handle payments made through Pundi X or other cryptocurrencies, consider working with a tax professional.
Does Pundi X Have a Consumer Protection?
Pundi does not have consumer protection. The Pundi X team's ownership of the network ceased when they released and sold the coins. Now, all the decisions are decentralized. This implies that there is nowhere to take complains to if you send NXPS to the wrong address or get hacked among other things. Remember that since the cryptocurrencies are not regulated, seeking redress from a court of law will also not be an option. However, here are a few things you can do to remain safe when working on the Pundi X network.
When sending NXPS, make sure to triple check the public address of the recipient.
Ensure to always keep the Pundi X network and the computer with the main client and wallet up to date all the time.
Where possible, you should designate a specific computer for Pundi X operations. If you have to use the computer for other operations, ensure to avoid visiting high-risk sites.
Make sure to select the trading exchanges with a lot of care. The focus should be selecting the exchanges that guarantee the highest possible security for users' assets and information.
When not trading on the exchanges, it is advisable to always keep the NXPS in cold storage. Here, you have locked form the attackers and you also have greater control. A good example of a cold storage is Ledger Nano S wallet.
Illegal Activities with Pundi X
Many criminals have demonstrated their preference for cryptocurrencies. The digital assets are preferred because it is not easy to trace the scammers back and apprehend them. Therefore, whether they posed as genuine traders but sold the wrong items or simply ran a ponzi scheme, many people only realize when it is too late. Despite this, no illegal activity had been reported with Pundi X by mid-2018. To avoid getting defrauded by scammers, it is important to always carry due diligence before purchasing an item and making payment with NXPS.
Is Pundi X Secure?
Yes, Pundi X is a secure platform. Because of its wide mandate, the Pundi X development team put a lot of effort into ensuring that all users and traders can operate without wondering of security risks. Here are the main methods employed to keep users, their information, and assets as secure as possible.
Regular update to the Pundi X core code.
Application of smart contracts.
The Pundi X tokens are built on the Ethereum platform.
It employs advanced encryption.
Is Pundi X Anonymous?
Yes, Pundi X is an anonymous network. If you hold NXPS on the network, your details and information are encrypted completely to ensure that no one can easily follow back to unmask you. However, the indication that the clients' information can be pulled out and used responsibly has made the focus on the anonymity of user's details to become questionable.
Has Pundi X Ever Been Hacked?
Pundi X has never been hacked. Today, virtually every major network out there has suffered a hacking attempt. It is the same case with Pundi X. Though no successful attack had been reported in the network by mid-2018, hackers have been making a lot of attempts. The development team at Pundi X has been very aggressive in identifying gaps and filling them to make it even more difficult for attackers.
How Can I Restore Pundi X?
The ability to restore Pundi X after a loss is dependent on your preparedness before the loss takes place. This implies keeping a backup from the first moment you join the Pundi X network. Here is an account of how to restore Pundi X after a loss.
If you lost NXPS by forgetting the private keys, the only method of restoring them is through use of the seed phrase. If you had lost the Pundi X through damage to the wallet, you need to reinstall it from a backup.
For those who have lost their Pundi X through hacking or sending to the wrong address, there is no method that can be used to restore them. Unless the unintended recipient decides to wire the funds back, the only option you have is buying more NXPS.
Why Do People Trust Pundi X?
The fast-growing blockchain technology has resulted in numerous cryptocurrencies. By mid-2018, there were more than 1500 digital assets in the market. The competition has edged to another level. It no longer simply joining any cryptocurrency out there, but selecting the most trusted one. On this front, Pundi X has score very high. Here are the main reasons why people trust Pundi X.
Pundi X is led by a highly aggressive team. The development group has a clear concept and tech capability to link NXPS and even others to various points of sale. A lot of people coming to Pundi X are looking to this team to move to the next level of cryptocurrency operations.
The project is holistic. While most cryptocurrencies in the market are designed to only push profits in their quarters, Pundi X is different. The Pundi XPOS devices are designed to help support payments for other coins such as Bitcoin and ERC20 based tokens. This commitment to helping the entire industry has greatly excited the community.
Buying NXPS is very easy using credit cards and even fiats at the points of sale with Pundi XPOS devices. This has made it very easy especially for new cryptocurrency enthusiasts to join and become part of the blockchain community fraternity.
The whole idea of cryptocurrencies has been a lengthy and discouraging consideration. Think of buying tokens from a crypto only exchange such as Binance. You need to start from another exchange where you will register for an account, buy an alternative coin, and then move to Binance to create another account before buying the token of choice. Many people give up before even starting. However, all that you need to buy NXPS is a point of sale that has the Pundi XPOS devices to buy with credit cards. You can also use the tokens with ease; just like a credit card.
The NXPS tokens are marketed as the better option in the market. Because of their design and association with the high-value Pundi XPOS devices project, many people are convinced that this is the asset they have been waiting for. Therefore, they have a lot of trust that the token price will go up over time.
The project has been attracting a lot of interest from big multinationals. One of these examples is the Swiss-based UTRUST. The partnerships are seen by many people as indicators that Pundi X is a reliable platform.
History of Pundi X
Though the history of Pundi X can be traced to the first quarter of 2017, it is better captured when the project launched its ICO in September. Here are the main events that have taken place since them.
In September 2017, Pundi launched its ICO that lasted up to January 2018. The ICO raised $35 million. It is important to note that though the main operations of Pundi X are in Indonesia and the Far East, it is registered in the Isle of Man as a company.
In June 2018, Pundi X entered into a partnership with a Swiss digital payment platform UTRUST. The two agreed to work together in building a large-scale offline cryptocurrency payment platform.
In the third quarter of 2018, Pundi X targets to set up a branch in North Europe as an Incubation Foundation program. A credit rating system will also be launched during the same time frame.
In the fourth quarter of 2018 and the first quarter of 2019, Pundi X targets taking its hardware to the Russian market and America respectively. In the fourth quarter of 2019, Pundi X POS devices will enter the Middle East and Africa before going to China in 2020.
The price of Pundi X has grown significantly between launch in September 2017 and mid-2018. In March, after the ICO, the NXPS price was $0.0008. The price remained within that range to around April 12th, 2018 when it started going up. It climbed to $0.0048 by April 20th and remained within the same range until May 10th when it again took a steady rise to the highest ever mark of $0.015 on May 14th 2018. This rise was followed by a steady decline that hit a low of $0.007 in June 15th before rising to another high of $ 0.014 on 17th June and then dropping progressively to $0.003 in June 20th, 2018.
Who Created Pundi X?
Pundi X was founded by a team of blockchain enthusiasts who wanted to see cryptocurrencies uptake especially use at the point of sale intensified. The founders include Zi Bin Cheah who is the CEO, Constantin Papadimitriou, Huang Pu, and Danny Lim Wei. Constantin, the Pundi X President is known for his work in other leading Fintech companies in Indonesia; E2Pay and Infinetworks. Danny Lim is a PhD Law Scholar and also holds ACMA and CGMA accounting qualifications.
Pundi X Videos and Tutorials
See Also