Siacoin
Siacoin cryptocurrency guide advises where to buy and how to buy Siacoin. This guide also contains the markets, value, trading, investing, buying, selling, transactions, blockchain, mining, technology, advantages, risks, history, legislation, regulation, security, payment, networks and many other interesting facts about Siacoin as well its status in the world of cryptocurrencies.
Siacoin, Saturday, 2021-04-10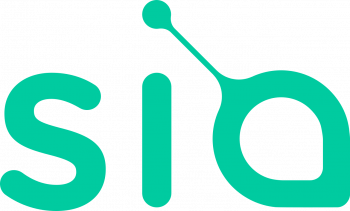 What Is Siacoin?
Siacoin (SC) is the best solution to the problem of Big Data. Its design and focus are aimed at helping users to store data in a decentralized, secure, and safe way. For about one and half decades, the problem of big data has grown from bad to worse. In a standard setting, government departments, individual companies, research firms, individuals, and institutions generate a lot of data on a daily basis. It has now emerged that capturing this data, storage, analysis, search, and sharing is a mammoth problem.
How do you urgently search for a health-related file of a person who was treated in 1999, amidst progressively accumulating data? But this is not all! Managing this big data to ensure harmonic transfer, querying and updating has become almost even more difficult. That is right! call it near impossible. Now, Siacoin has the ultimate solution for big data that everybody has been looking for over the decades. Therefore, what exactly is Siacoin?
Siacoin is a decentralized and open source cryptocurrency that is designed to facilitate decentralized data storage through file contracts. The Sia network and Siacoin cryptocurrency were created by Luke Champine of Nebulus Inc and Vorick David who wanted to revitalize how data storage niche was being done.
The founders refer to Siacoin as the new approach to cloud storage platforms that are currently in the hands of a few multinationals such as Amazon, Facebook, and Google. Instead of the data being held by these big companies in their data centers, Siacoin has opened the doors for every person who has some unused space in his computer or phone drive to lend it for a fee.
When you decide to use Siacoin for data storage, it is broken into small bits, encrypted, and stored in different computers all over the globe. This removes the danger of data loss, enhances its privacy, and makes access fast. Besides, the storage is very cheap compared to other methods used by decentralized companies. Many people have been referring to Siacoin as the ultimate data liberator that will help to redefine the tech industry. Therefore, is the globe moving towards a new era of computing? Only time will tell. Here is a closer look at the cryptocurrency that is taking the tech and blockchain niche by storm.
Beginner's Guide to Siacoin
Siacoin is an interesting cryptocurrency that many have been waiting for. The cryptocurrency has presented people with the best solution to handle Big Data. The cryptocurrency is designed to help decentralize data storage. If you have some extra space on your computer, Siacoin network now allows you to lend it and get paid through the SC (Siacoins).
The Siacoin is an open source cryptocurrency uses Proof-of-Work, Proof-of-Storage, and file contracts to facilitate harmony of the network. If you have been looking for a great cryptocurrency network to join, mine, use, to send value or invest, this is one great option to consider. But before you can make the right decision, it is crucial to take a closer look at the Siacoin network. This is what this guide is made for.
The guide takes a comprehensive review of the cryptocurrency to answer all the questions and doubts you might have about Siacoin. Whether you want to know how it works, mining, or history among others, this is the guide to use. Welcome to continue reading and discover more about Siacoin network.
Where and How to Buy Siacoin?
When people hear about the meteoritic growth at Siacoin, the first thing that crosses their minds is how to get the coins. Like other crypto assets, Siacoin is traded in crypto markets. Here are the three main places where you can buy Siacoin.
Buy from cryptocurrency exchanges: Cryptocurrency exchanges are the primary trading points for buying cryptocurrencies such as Siacoin. Some of the top cryptocurrency exchanges include Poloniex and Bittrex. To buy from the exchanges, you have to open a cryptocurrency trading account in the selected exchange and verify it.
Purchase from those who already have Siacoin: Because of the many restrictions that come with the exchanges, most people are opting to buy directly from those who already have them. Cryptocurrency clubs have emerged as important meeting and learning points for people with interest in crypto assets. Now you can also buy Siacoin from members with Siacoins to sell. A great example is the London Cryptocurrency Club.
Siacoin Wallet
Cryptocurrency wallets are the digital locations used for storing digital assets. However, the definition is a misconception because the crypto assets such as Siacoin only exist in their native networks. In reality, the coins cannot exist or get stored outside the native networks.
A Siacoin wallet is designed to store three types of codes that help to point at the crypto assets you have in the network. The wallet stores private keys that point at your coins in the Sia network. The private keys also call the coins to live when you are making transactions. As the name suggests, the keys are private and should never be shared.
The wallet also stores the public keys that act as the personal address for those who want to pay you in Siacoin. Unlike the private keys that should always be kept private, you can share the public keys with people who want to pay you. The public keys are also picked by the miners confirming transactions in the network.
The last code stored in the wallet is the private keys seed. This is a special code used to help regenerate the private keys in the case you lose Siacoin. It is very important to keep the private seed and private keys securely and away from the main computer.
Though the Siacoin development team has indicated it is working towards having more wallets supporting it, you can only store the native coins using Siacoin UI wallet. Here is a closer look at the wallet.
The Siacoin-UI wallet
Siacoin-UI wallet is designed to help make you one of the nodes in the network. To use the Siacoin-UI wallet, you have to download the entire blockchain. This means that you can use the wallet to access the entire blockchain for selling space on your drive, buying space, and even mining. You can also use the wallet for holding Siacoin or simply sending value from one point to another.
As a desktop wallet, the private keys are stored exclusively on the computer. This implies that you need to carefully back up the private keys and seed to be able to recover Siacoin in the case of a loss. Make sure to keep the computer, and the Siacoin client updated all the time to keep the risk of getting attacked as low as possible.
The only other wallet option you can consider is the Bittrex based wallet. After joining the Bittrex exchange, you are allowed to open a Siacoin wallet to store native coins. However, this wallet allows you only to trade Siacoin on the Bittrex network. If you want to trade SC on other platforms, you will need to open a Siacoin-UI wallet.
Where to Buy Siacoin with Credit Card?
Credit cards have become very common today because of their ease of use and acceptance in both conventional and online marketplaces. Because people do not need to carry cash in their pockets, credit cards are considered more secure, and no one wants to live without them. So common are the cards that even credit reference bureaus will always take a snoop at the cards when calculating your credit score. Today, you can also buy Siacoin with credit cards at UpBit.
The biggest drawback with UpBit is that it was designed for the Korean market. Therefore, to buy Siacoin from other exchanges such as Bittrex, you will need to start by purchasing Bitcoins from a platform such as CEX.io and exchanging them for Siacoin.
Where to Buy Siacoin with PayPal?
There is no direct method to buy Siacoin with PayPal. PayPal considers Siacoin and other crypto networks to be direct competitors and, therefore, does not allow payment into their networks. However, it has pointed that it is in the process of reviewing its policy to allow payment to crypto networks. If you have cash in a PayPal account, the best thing is offloading into a credit card.
How to Buy Siacoin with Wire Transfer?
Banks are some of the most trusted institutions in the globe today. Because of their focus on details and professionalism, they are used as a source of investment advice, credit, and processing important transactions such as salary. Now you can also use banks to buy Siacoins. Here is the purchasing Siacoin with a wire transfer.
Open a bank account in a preferred bank. If you already have an account, deposit ample cash to buy Siacoin of choice.
Identify an exchange that trades SC. Great examples include Bittrex and HitBTC. Make sure to create a trading account and verify it. The main issue at this point is that these exchanges are only crypto-to-crypto platforms. Therefore, you will need to move another step; buying an alternative coin such as Bitcoin.
In an alternative exchange such as CEX.io or Coinbase, buy bitcoins and move them to the trading account at Bittrex or HitBTC. Then, exchange Bitcoins for SC. Note that you will need to move the SC to the Siacoin wallet because they are deposited in the trading account of the selected exchange.
Where to Sell and Trade Siacoin?
After selling your space for storage on the network, mining, or buying the native coins, one of the best options is trading them. This means joining top trading platforms that list Siacoin and pairing them with other assets that promise high returns.
To know the best trading platforms, it is important to appreciate that they are the easiest targets by hackers. Over 90% of successful hacking and losses in the cryptocurrency industry takes place in the exchanges. Therefore, how do you select a good Siacoin trading platform?
Pick the platform with very good security systems to protect users' assets.
The platform should have a good reputation in the cryptocurrency industry.
Only select trading exchanges that list many cryptocurrencies.
The exchange should allow users to move their assets to their wallets immediately after trading to lower the risk of loss.
Though there are many cryptocurrency exchanges that list Siacoin, the biggest movers are Bittrex, Poloniex, and Upbit. Other platforms you can consider to trade Siacoin include HitBTC, Lbank, and Abucoins.
How Much Are the Transaction Fees of Siacoin?
The main goal of joining cryptocurrencies is to enjoy lower transaction fee of sending value from one place to another. Though Siacoin does not outline the charges clearly, many users indicate that it is lower than what Bitcoin or Ethereum charge. The charges depend on the value of Siacoin. The only transaction cost provided in their website is that of storing data in the decentralized network. The fee paid by people who want to store data is used to pay miners in the network. To store one terabyte of data for one month, the cost is $2-$10.
Siacoin Markets
The Siacoin market has been growing rapidly, and you can access it in top markets. However, largest volumes are handled by only three exchanges; the UpBit, Poloniex, and Bittrex. According to Siacoin home page, they prefer people to use Bittrex or Shapeshift exchanges.
1) UpBit
This is a Korean cryptocurrency exchange that is fast gaining a lot of popularity. It was launched in October 2017 by KakaoTalk, a local messaging app based on Korea. Kakao is also known for running the second most popular search engine referred as Daum. The exchange provides users with a single trading account where you can access over 120 cryptocurrencies to pair with Siacoin.
The main advantage of using UpBit is that it has a very small transaction fee of only 0.25% of the transaction fee. Note that the charges only apply to trading and not deposits or withdrawals. UpBit is attracting a lot of Siacoin enthusiasts because it allows them to make deposits in fiat currency. This means that you can buy Siacoin directly with fiat currencies.
The main challenge of using UpBit is that it is mainly a South Korean based cryptocurrency exchange. This implies that users from outside Korea find it extra difficult to join and use the platform. Indeed, even the fiat currency accepted at the exchange is only the South Korean Won (KRW). Note that Kakao partnered with Bittrex, an American cryptocurrency trading exchange, to create and launch UpBit.
2) Poloniex
This is one of the leading platforms in the market today. The exchange was founded in 2014 and has grown over time to become one of the leading markets for most cryptos including Siacoin. Poloniex handles about 5% of the total Siacoin traded in the market.
The biggest selling point for Poloniex is that it moves about 70% of the user's coins to cold storage. This means that even in the event of a successful attack, only 30% of the assets would be affected. It also handles very many cryptocurrencies which means that you will never miss a profitable pair when trading on the platform.
The trading fee at the exchange is 0.25% of the transaction volume. This is only charged on the side of the taker. If you trade in larger volumes of more than 600 BTC in Siacoin, the charges are lowered.
The biggest shortcoming of Poloniex is that it does not allow direct use of fiat currencies or credit cards. This implies that users can only trade using other cryptocurrencies. If you have Siacoin and want to withdraw in fiat, you need to go through other exchanges. This makes the process long and expensive. Besides, the platform as a withdrawal limit of $2000 per day. This can be a great setback for people with intention of moving very large volumes.
3) Bittrex
Bittrex is one of the leading US-based crypto markets. It was founded in 2014 by Ryan Hentz, Rami Kwach, Richiel Lei, and Bill Shihara. The target of the team was to make trading in cryptocurrencies easy and direct. Being founded high on the heels of massive hackings of top cryptocurrencies especially in 2012 and 2013, the architecture was mainly aimed at ensuring traders can operate in absolute safety.
One notable thing about Bittrex is its commitment to operating in line with the local laws. This implies that traders are required to verify their trading accounts using phone numbers, proof of address, and dates of birth in line with the local Nevada laws.
When you join the exchange, it provides over 250 cryptocurrencies that users can pair with Siacoin. They also have a flat transaction fee of 0.25% for the trading volume.
Note that Bittrex carefully vets all the crypto assets before adding them to its trading list. The management is very careful especially when new forks are introduced into the market. This is one of the reasons why a lot of people trust it. For example, Bittrex refused to list Bitcoin Diamond that was forked from the Bitcoin late in 2017.
Bittrex has also listed the crypto pair between Tether and Siacoin (USDT/SC), which is a helpful reform for trading Siacoin.
4) HitBTC
HitBTC was created to make trading in cryptocurrencies easy, direct, and reliable. This trading platform is preferred by many traders because of its low transaction fee of only 0.1%. This means that you are sure of keeping the bulk of the profits when trading on the market.
The platform allows users to trade in very many cryptocurrencies. Therefore, users will always get profitable cryptos to pair with Siacoin if one option turns undesirable. It also has advanced metrics that allows traders to follow the markets and make the right decisions.
Value of Siacoin
Siacoin value has continued to grow over time and deliver huge ROI (Return on Investment) to investors. When it was launched in 2015, the value was only $0.000023. However, this value grew over time to reach $0.03 end of April 2018. This was a mammoth growth of more than 130,000%. By April, the market capitalization had also grown to reach more than one billion USD. The highest peak of Siacoin value took a place in January 2018 when the price suddenly reached almost $0.1 USD.
Is It Profitable to Invest in Siacoin?
When the term cryptocurrency is mentioned, what comes to most people's minds is Bitcoin because of it recent meteoritic value growth especially in late 2017. However, it has emerged that newer cryptocurrencies such as Siacoin is also very profitable. Between launching and end of April 2018, the cryptocurrency value had grown more than 130,000%. This means that if you had invested $1000 in 2015, the investment would have grown above $1,300,000. If you are looking for a cryptocurrency to invest in, Siacoin is one option that will guarantee you very high returns. Here are some indicators that you are likely to enjoy high profitability.
The Siacoin community has been growing progressively.
Though Siacoin value has been growing at a slow pace, it has been relatively steady over time.
Siacoin is targeted at a niche where a lot of people, corporate and even governments already have a problem with big data.
The cryptocurrency experts agree that Siacoin could be the next big thing in the market.
The cryptocurrency has a highly aggressive team with new features that are likely to make the cryptocurrency more appealing and profitable.
Where to Spend or Use Siacoin?
Most cryptocurrencies including Siacoin have been working on ensuring that their native coins are accepted for direct payments. However, Siacoin has been lagging behind in netting more companies to accept its native coins for payments. Even as it targets bringing many companies that want assistance with data storage, there is need to ask them to accept direct payments. Note that it is still possible to buy with Siacoin by converting to the accepted cryptocurrencies.
Can Siacoin Grow to Become a Major Payment Network?
Yes, Siacoin can become a major payment network. Every cryptocurrency being launched out there targets becoming a major payment network. When the cryptocurrency was founded, the intention was to ensure that every person can be involved to enjoy the latest blockchain technology. Here are the main indicators that Siacoin can become a major payment network.
It has involved all people with some space in their computers to rent.
The community around Siacoin has been growing progressively because of the ease of joining and espoused benefits.
The cryptocurrency is becoming an important network for both corporate and governments that have data issues.
The cost of sending transactions is very low compared to financial institutions and even other cryptocurrencies such as Bitcoin and Ethereum.
Transactions are processed very fast in the network so that businesses can enjoy instant payment for services or products sold through the network.
It is important to appreciate that the ability of the cryptocurrency to become a great payment network is dependent on its capacity to grow progressively and attract a bigger community around it. The development team should also work tirelessly to keep the crypto network secure from attacks and work with other corporate offering payment services.
How Does Siacoin Work?
Siacoin system takes cloud storage from centralized companies and places it in the hands of the people. Under the Siacoin System, a person with some space on a home computer and willing to rent it can do it through storage proofs and filing contracts between hosts (providers) and users (clients). How does this happen?
Sia assumes that the hosts cannot be trusted, they are not charitable, are unstable, and hostile. From these primary assumptions, Siacoin employs three key strategies to guarantee data safety;
1) Encryption
Encryption helps to protect the privacy of data stored on the host computer. Before data is stored in the host computers, it is encrypted so that even the host cannot view it. Decryption is only done when the renter downloads the data.
2) Redundancy
All data stored in the Siacoin network is split and given to different hosts. This means that even if one of the hosts is not available or goes against the contract, the renter will still access his data from other hosts.
3) Aligning incentives paid to the hosts
The alignment ensures that hosts only get paid if they store data. But, they are also guaranteed of payments even if the renter is offline.
The outlined three strategies are achieved through file contracts implemented in the blockchain.
The file contract
This is an agreement between the host and renter. The renter agrees to pay the host a specific amount in Siacoin for storing files over a specific period. Note that both the renter and host put money into the contract at the start of the contract. The funds from the renter are used to pay the host while the host puts cash as the collateral.
Once the contract is over, the host is required to provide proof of storage that the file/data provided is still being stored. Then, the collateral and the rent charges are released to the host.
If the host fails to provide proof of storage, the money is lost. The file contract is a very strong incentive because the host does not want to lose his cash and wants to make some income from hosting the file.
It is very important to note that even with the application of the above contract and incentives, the Siacoin system still does not trust the hosts. Relying on a single host can bring about unexpected downtime and failure.
To address this, the data is stored on several hosts. Siacoin system goes beyond the Reed Solomon coding model that provides a method of storing data where M-of-N can be called to recover data, and the redundancy is only N/M.
Instead of using 1-of-3, Siacoin opts for a higher number such as 10-of-30 to get the same level of redundancy, 3x. This implies that Siacoin enjoys a higher level of reliability. For example, the chances of 21 drives of the total 30 failing are lower compared to only 3 out of 3 drives.
NOTE: This redundancy is also helpful in insulating renters from hosts who might want to hold data hostage. Only 10 of the 30 hosts will be needed to recover your data. If one host holds data hostage, he can be ignored and the same info accessed from other hosts.
Does Siacoin Use Blockchain Technology?
Cryptocurrencies are designed on the basis of blockchain technology. Siacoin is a decentralized cryptocurrency that was designed to help people store their data in a cheaply and securely. The Siacoin blockchain uses miners spread in the network to confirm transactions in the network and add new blocks to the network. There are primarily two types of transactions added to the public ledger.
Transactions related to data storage: Transactions related to data storage involve using file contracts that are based on the Siacoin blockchain. The details determine the nature of storage services and how they are offered. For example, if you are looking forward to renting ten terabytes of data, the contract will include the cost, uptime, and all other details that must be met before execution.
Transactions involving the sending of value in the network: These are transactions that involve sending value from one person to another without involving third parties. When you initiate a transaction, the details are encrypted and taken by miners spread in the network. They confirm the details using proof of storage and charges before adding the details to the public ledger.
Though many people have been indicating that Siacoin model could have been operated as a side chain in another crypto network such as Ethereum, the development team has indicated that it wanted something completely different. They have also pointed that data storage is only a tip of what is about to come. For example, the development team is working on running streaming services, smart apps, and sharing features.
Mining Siacoin
Mining is the process of confirming transactions in a cryptocurrency network for a reward. Siacoin system uses Proof-of-Work consensus model to run the network. However, the system is improved to enhance its privacy, affordability and guaranteeing users of the highest uptime.
People who rent space in the Siacoin system pay with SC. This payment is what miners get for their work of confirming transactions. Here is what you will need to mine Siacoin.
To start mining Siacoin, you will need to get the right hardware. It is advisable to go for more advanced cards such as AMD cards like the RX470/480 that will help you mining more Siacoins
In 2017, the development team indicated it was working on Siacoin ASIC to help miners generate more than 300 hashing power compared to the standard GPU. The good thing about the Siacoin ASIC miners is that they are optimized to function at room temperatures without requiring external cooling.
Get the right mining software
Once the hardware is installed, install the right mining software. Though there are many miners that you can select, the recommended option is the Marlin Miner. It is considered among the best because it allows people to use either with OpenGL or CUDA. This gives you the freedom to use wither AMD cards or Nvidia.
To raise the chances of mining more SC, consider joining a cryptocurrency mining pool. Some of the top pools you can consider include Nanopool and Siamining. Make sure to look for a mining pool that is straightforward, and that will get Siacoin tickling to your wallet easily.
What Are the Advantages of Siacoin?
When cryptocurrencies entered the globe, they promised to help redefine the landscape of the sending value. Siacoin has now created a new avenue that is promising to revolutionize the problem of big data. Here are the main advantages that you should expect from using Siacoin.
It is a reliable solution that is helping to address the problem of data
Siacoin has come with a reliable solution to the problem of big data. This means that whether you are a company or individual, you no longer have to worry about data storage, access, and its privacy.
The cryptocurrency has a huge potential for growth in the niche
For a long time, many people and even companies have suffered at the hands of a few data handlers. Now that Siacoin has opened the route for decentralized data storage, there is huge potential for growth. The cryptocurrency's value could become the next Bitcoin.
A great option to invest without worrying about third-party seizures
If you are an investor, the potential posed by Siacoin means that you are assured of enjoying high ROI in the coming days. A lot of companies and even governments are seeing meaning in the project and joining it. This is likely to hike its value.
It is one of the most secure networks out there
The cryptocurrency is designed to guarantee investors and data owners of optimal security. By using file contracts, the providers and users are bound by pre-drawn rules. Besides, the data is broken down into small bits and stored in decentralized systems in the Siacoin network.
It is one of the most affordable networks to send value and store value
While most cryptocurrencies out there have been focusing on optimizing profitability through the sale of tokens, Siacoin has taken a completely different approach. If you have unused space on the computer, some Siacoins, a reliable computer, and can guarantee an uptime of near 100%, you can start earning from the network.
The Siacoin network has a clear framework for implementing newer systems and features
This is a very great way of introducing highly effective features and progressively improving the network without overburdening the development team. For example, the development team targets to introduce file sharing, streaming services, and file recovery features. These will continue enhancing the cryptocurrency's appeal.
What Are the Risks of Siacoin?
Like other cryptocurrencies, Siacoin also comes with a myriad of demerits. Like other cryptocurrencies, the danger of losing your Siacoins through sending to the wrong address always looms. You need to be extra careful with the address you are sending SC to. Here are other associated risks.
The risk of the looming regulations
With most governments looking at cryptocurrencies such as Siacoin as a threat to them and threatening harsh regulations, the future looks very bleak. Therefore, it is important to join the network and spread investment even to other conventional options such as real estate.
The current competition from big data service providers
While it is true that Siacoin presents a better model of storing data, it will not be a walkover to get bigger clients from the current providers. Most companies that store data offer multiple services and attach them to other services such as mobile phones. Siacoin will need to diversify its products to win more clients especially those attached to current providers such as Amazon.
More advanced cryptocurrencies entering the market
When Siacoin entered the market, the primary focus was to address the problem of big data and address issues reported in other cryptocurrencies. However, the cryptocurrency is likely to suffer the same fate in the future as more cryptocurrencies join the market.
The threat of attack by hackers
The fast rise in cryptocurrencies and the expectation that they will grow over time has made them an attraction for hackers. Once you join the cryptocurrency, you are at risk of getting attacked at the network, wallet, and exchange level.
What Happens if Siacoin Gets Lost?
Reports of people losing their crypto assets keep hitting the news regularly. However, have you ever wondered what really happens when the native coins are lost? One thing you must appreciate is that the native Siacoins never leave the network. Even if they are lost through hacking, they are still in the network. Here is an account of what happens when Siacoin gets lost.
Loss through hacking or sending to the wrong address: In this case, the coins are still in the network but under a different identity.
Loss through forgetting the private keys or damage to the wallet: In this case, the Sacoins are still in the network but in a dormant state.
Siacoin Regulation
After Satoshi Nakamoto launched the first blockchain in 2009, no government has been sitting pretty. Most of them feel directly threatened because cryptocurrencies have opened the door for anonymous transaction, investment, and a great leeway for tax avoidance. But crypto currencies such as Siacoin are doing more than that. The cryptocurrency has demonstrated its commitment to outdo other big companies in the data industry such as Google, Amazon and Facebook. Taking into consideration that these giants pay a lot in taxes, most governments are taking every effort to halt crypto growth at all costs.
The sense of threat is already being seen by the recent response by some governments. In China, the government banned ICOs and froze accounts of exchanges that supported cryptocurrency trading. Despite this, the country has not passed a legal framework to limit or guide the use of cryptocurrencies. Even in other jurisdictions such as the United States, The EU, and Japan still lack clear legal frameworks.
Many people have been wondering why governments have not passed legislation despite the mounting threats. It is now emerging that passing such legal frameworks is not as easy as it sounds. Here are some reasons making governments fail to pass legislations.
Cryptocurrencies like Siacoin are providing reliable solutions to Big Data and other pressing issues in the society.
Many governments are playing catch-up when it comes to cryptocurrencies. Some do not even have an idea of where to start.
Most cryptocurrencies are international networks spread across the globe. This means that the best way to pass effective legal frameworks is taking a global approach. It is never easy to make many countries agree to a common stand.
The cryptocurrencies are not owned by specific persons or entities. Rather, they belong to users who are spread across the globe. Therefore, even passing such regulations might only work well for upcoming networks and not those that are already in operation.
The cryptocurrency topic is taking a political angle. Because they provide an easy way to send value and carry other activities, a lot of people feel that any government planning to limit them is only planning for failure.
As more people come to accept that blockchains are the way to go, the resolve by governments appears to continue gaining pace. Most of the jurisdictions are at advanced stages of crafting legislations that will guide crypto operations. Some great examples include Russia and Austria. To know the legal status of Siacoin in various jurisdictions, have a look at the next section.
Is Siacoin Legal?
Yes, Siacoin is legal in most countries because none of them has passed a legal framework. This means you can join a cryptocurrency such as Siacoin, trade, send value, mine and enjoy all the services offered without worrying about breaking the law. The only point where the law appears to narrow down to users is on the trading platforms. Most of the trading platforms are operated in line with local laws. Even with this, most countries are at different stages of passing legal frameworks for cryptocurrencies.
Siacoin is legal in Russia. Russia has taken a first and bold move of crafting a legal framework to guide cryptocurrencies. After stating that it would not craft laws to guide cryptocurrencies, the Russian government took a different approach in January of 2018. By February, Russia had crafted a draft bill referred as Digital Financial Assets bill. The bill defines the cryptocurrencies, outlines steps that must be followed to trade digital assets, and mining. It also sets the stage for ICOs operation in Russia. Note that the bill is not yet law until it is debated and accepted by parliament.
Siacoin is legal in the US. The United States government was the first jurisdiction to note the dangers associated with cryptocurrencies. The Federal Bureau of Investigation noted that cryptocurrencies posed a huge risk to the nation because criminals could hide in their anonymity to advance criminal activities such as terror. Despite this, the jurisdiction was yet to pass any crypto framework by the first quarter of 2018.
Instead of taking a local approach, the United States appears committed to working with other countries to take a common stand from a global perspective. In February of 2018, the Treasury Deputy Director has said that the government cannot allow cryptocurrencies to become another point for people to hide and avoid paying taxes. The US is working with South Korea, Japan, China, and Canada to come up with a common front in regulating cryptocurrencies.
Canada, like other states, does not have a clear legal framework for cryptocurrencies. The Financial Consumer Agency of Canada and Canada central bank have insisted that cryptocurrencies are not legal tenders. However, they target to craft a law that will help to guide every stage of cryptocurrencies operations to prevent use for criminal activities. Unlike in the United States where Siacoin and other cryptocurrencies are considered commodities, Canada insists that they are more cryptos than currencies. They are, therefore, securities.
While other countries feel strongly threatened by cryptocurrencies, Switzerland is not bothered at all. Indeed, it is welcoming the cryptos and wants to become a crypto nation. The country has set up a crypto working group to help craft laws that will facilitate the growth of cryptocurrencies. The Economics Minister, Johann Schneider-Ammann indicated that they are taking every available opportunity to make the country receptive to cryptocurrencies.
In Ecuador, cryptocurrencies have been declared illegal. Note that the country is yet to pass a legal framework. Like China, the Ecuador government indicated that cryptocurrencies were making it impossible to collect taxes and had to be stopped. The government has also started working on a state-run cryptocurrency to protect its interest and allow its citizens enjoy associated benefits. Here, it appears that the country's main focus is not to craft a legal framework to guide cryptocurrency operations, rather, it targets to protect its own from competition.
Siacoin and Taxes
The topic of taxes and cryptocurrencies is very complex. Because cryptocurrencies such as Siacoin are anonymous, many people have been indicating that they can trade and make huge returns on investment without paying taxes. In the US, only a very small percentage of people in cryptocurrencies capture the details in their tax return reports.
While it is true that Siacoin provides great cover from third parties, the fact is that new technologies will in the future make it easy to unmask users. This implies that you could easily be staring at lawsuits related to tax avoidance in the coming months or years. Besides, the looming regulations could compel the crypto networks to reveal the identities of users in a similar manner that FATCA (Foreign Account Tax Compliance Act) operates. Therefore, it is advisable to ensure that you pay taxes every time you make profits trading Siacoin. Here are some useful tips to help you enjoy all Siacoin related benefits without breaking the law.
Treat revenue from cryptocurrencies as taxable income.
Capture the profits or losses from crypto trading in the annual tax returns reports.
Ensure to note important details especially the volume of trade, the value of Siacoin, and corresponding fiat at the point of transaction.
Work with a tax expert to establish the best way to file crypto related returns. This is very crucial for traders accepting payment in Siacoin.
Does Siacoin Have a Consumer Protection?
Siacoin does not have consumer protection. As a decentralized cryptocurrency, Siacoin uses PoW consensus which means that the network is owned by users spread in the network as opposed to a single entity. If you join the network either to send value or help with mining, it is important to appreciate you are on your own. This calls for a comprehensive focus on protecting your assets and operations. Here are some useful tips that you can employ.
Never share your private keys with a third party.
Select the trading exchanges with a lot of care.
Make sure to move Siacoins to cold storage when not in use.
Always keep a backup of the wallet, and private keys seed phrase.
Keep your computer and Siacoin client updated
Illegal Activities with Siacoin
The application file contracts' between hosts and renters outlining the terms of engagement and the requirement that both parties put some money to secure the arrangements has helped deter criminals from using the network for illegal activities. No illegal activity had been reported with Siacoin by the first quarter of 2018.
Is Siacoin Secure?
Siacoin is one of the most secure networks in the cryptocurrency industry. The development team ensured that everything is hinged on smart contracts so that people trying to beat the system are easily noted and automatically blocked. Other methods used to help the network to remain secure include;
Advanced cryptography.
Regular review of the crypto network.
Supporting only the Siacoin based wallet for users.
Regular updates to the Siacoin core code.
Is Siacoin Anonymous?
As a cryptocurrency network that is targeting to revolutionize the data industry, the notion of privacy was given a lot of weight from the start. All the data that is processed through the Siacoin network is encrypted and broken into different parts. Unless the providers use the private data keys, they cannot gain access to the information stored in the system. This implies that you have absolute control of the data that is stored in the Sia platform. This is different from the traditional data storage models where the cloud companies store the data only on the servers.
Has Siacoin Ever Been Hacked?
Siacoin was designed at a time when hacking of crypto networks and exchanges had become a common thing resulting in massive losses. Therefore, the founders and the development team used employed three things to keep the Siacoin safe.
Strong core code and regular updates.
Advanced encryption.
Use of smart contracts.
How Can I Restore Siacoin?
After working so hard to acquire Siacoin through mining or buying them, it can be very painful wake up one day and fund that they have been lost. However, there are some cases where you can restore the coins.
Loss through forgetting the private keys: In such a situation, you need to use the private seed phrase to regenerate the private keys.
Loss via damage to the wallet: Here, you will need to download another wallet and use the seed phrase to restore the lost coins.
Loss through hacking and sending to wrong address: There is no method that can be used to restore Siacoin if lost through these two methods.
Why Do People Trust Siacoin?
The fast-growing number of cryptocurrencies in the market today has brought about intense competition. The battle to win larger community has shifted from the operation as a decentralized network to trust. Here are the main reasons making people trust Siacoin.
The cryptocurrency has targeted a very rich niche without a lot of competition from the cryptocurrency niche. This makes Siacoin cheap, reliable and no doubt a profitable venture for investors.
Siacoin core code and its development team are highly committed to progressively improving the network.
The experts and even communities in different forums are in agreement that Siacoin is the cryptocurrency to watch.
The cryptocurrency has been experiencing huge growth over time. Many people are expecting the growth to continue.
The cryptocurrency is seen as the next best alternative especially for those moving from cryptos such as Bitcoin thought to have hit the climax.
History of Siacoin
The history of Siacoin can be traced back to 2013 when the idea was crafted. The aim was to help redefine data storage and improve on the immediate blockchain technologies. Here is the complete timeline for the Siacoin.
In 2013, the Siacoin concept was first coined and revealed at the HackMIT yearly hackathon by David Vorick and Luke Champine.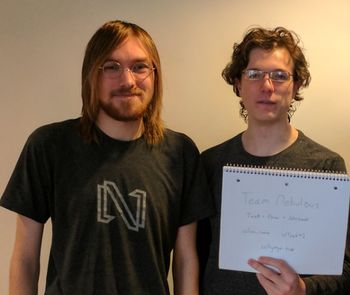 In 2015, Siacoin was launched without running an ICO. Funds were raised through the sale of the Siacoins generated in the genesis block. A total of $1.25 million was realized from independent investors.
In June of 2017, the value of Siacoin went up to reach $0.002. This was almost 10,000% growth compared to the value at launch.
Early in January of 2018, the value of Siacoin shot to the highest point in the history of the cryptocurrency by reaching $0.097. The market capitalization also surpassed three billion mark. However, it took a sharp drop to about $0.01 in the subsequent months.
In the next two years (2018 and 2019), Siacoin development team is aiming to develop a file sharing system, enhance the ability to recover lost files, and support more wallets. They also target to start running a video streaming system for clients who are in the video and music industry.
Who Created Siacoin?
Sian cryptocurrency was created by David Vorick who is the current CEO and Luke Champine. The two computing professionals were moved by the developments that were taking place in the cryptocurrency niche and wanted to come up with a platform to solve the problem of big data. Note that from the beginning, the founders wanted the crypto network to be less about speculation so that the actual value could be realized.
Luke was the Co-founder of Nebulous, a company involved in writing software and decentralized networks. He studied Computer and System Engineering where he met David Vorick, and they started working on Siacoin project. Luke also worked at Akamai and Kronos. Like Luke, David Vorick is a lead developer at the Siacoin development team. He holds a bachelor's degree in Computer Science from Rensselaer Polytechnic Institute.
Sia's foray into the world of data storage has put it in the path of other giants in the industry. This means it has emerged as a competitor to other services such as Google Drive and OneDrive from Companies such as Google Microsoft respectively.
Siacoin Videos and Tutorials
Investing in Siacoin?
Siacoin (SC) Explained - Is It Really The Airbnb for Hard Drives?
See Also