Zilliqa
From WikiCryptoCoins
Zilliqa cryptocurrency guide advises where to buy and how to buy Zilliqa. This guide also contains the markets, value, trading, investing, buying, selling, transactions, blockchain, mining, technology, advantages, risks, history, legislation, regulation, security, payment, networks and many other interesting facts about Zilliqa as well its status in the world of cryptocurrencies.
Zilliqa, Tuesday, 2018-08-14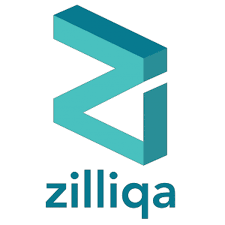 What Is Zilliqa?
Zilliqa is the first high-throughput open source blockchain platform that is designed with the latest technology to scale up thousands of simultaneous transactions every second. It is an ERC20 token that was introduced in August of 2017 to help address the problem of scalability. The problem of scalability has become a stabling block in the way of mass adoption of cryptocurrencies in the society today.
Zilliqa design has made it win the tag of the most scalable projects in the market. It employs the revolutionary concept called Sharding. The technology splits nodes into minute transactions that can be relayed out through parallel networks.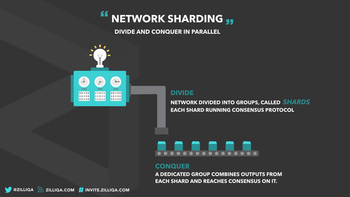 The Sharding model was tested in many private networks with exceptional results. In some of the Zilliqa's Sharding application tests, the network was able to run over 2400 transactions per second. When all features are fully operationalized, Zilliqa is believed to have the capacity to outdo even the current market leaders such as Visa. This is the reason that replication of sharding technology in a public blockchain came with a lot of enthusiasm.
While other cryptocurrencies have presented themselves as direct competitors to standard financial organizations, Zilliqa comes out as a supporting platform. These organizations no longer see Zilliqa as a threat. This model of operation is expected to help the cryptocurrency grow faster and become a major payment network. Some of the top concepts employed at Zilliqa include;
Smart contracts.
DApps (decentralized applications).
Proof-of-Work consensus model.
Advanced cryptography.
Practical Byzantine Fault Tolerance protocol (PBFT).
Collective signing.
Beginner's Guide to Zilliqa
Zilliqa is seen as one of the top cryptocurrencies in the market today. Its unique architecture and Sharding technology have made it possible to address scalability issues and won people's trust. Many are those who hold the view that Zilliqa is better that Ethereum or even Bitcoin in terms of design, unique features, speed, and cost of transactions. Therefore, is this the cryptocurrency you have been waiting for?
Before you can invest in Zilliqa, it is important to get all the doubts cleared and questions answered. You need to find out what Zilliqa is and how it operates. This is why this guide was developed. It is a comprehensive review of every component of Zilliqa to assist you making the right decision.
Whether you want to learn about the PoW model, special-purpose smart contracts language or Practical Byzantine Fault Tolerance protocol (PBFT) among others as applied in Zilliqa, this guide is the perfect point for you. Welcome to discover more about this high potential crypto network.
Where and How to Buy Zilliqa?
When researchers at the National University of Singapore announced they had come up with a solution to blockchain scalability issues, the cryptocurrency community could finally get a sigh of relief. This is why the demand for Zilliqa tokens has been going up. Now, you can also be part of the project by purchasing the Zilliqa tokens.
To buy Zilliqa, you have to start with acquiring a suitable digital wallet. This is the location that will hold Zilliqa after the purchase process is completed. Make sure to select a wallet that supports Zilliqa tokens. Once the wallet is properly set, you can go ahead and buy Zilliqa from the following locations.
The cryptocurrency exchanges: These are the primary markets for trading cryptocurrencies. Like the forex trading platforms, the exchanges are driven by demand and supply in the market. Besides, they are run under the local laws. To buy Zilliqa, you will be required to open a trading account and verify if with personal information. Some great exchanges where you can buy Zilliqa include Huobi and IDEX.
Buy directly from those who already have Zilliqa: If you do not want to follow the lengthy process of registering for trading exchanges, the best alternative is looking for those who want to sell their Zilliqa coins directly. As the popularity of cryptocurrencies continues growing, the communities are forming crypto groups that help to share related info especially the potential of crypto assets. These clubs are now providing great opportunities for people to meet those who already have crypto assets such as Zilliqa and intending to sell.
The good thing about these clubs is that you do not have to follow the lengthy procedures of registering for a trading account. Besides, there are no restrictions on payments methods because the seller and buyer can agree on what is convenient for both. However, it might take long before you get a person intending to sell the number of ZILs you intend to buy.
Buy an alternative cryptocurrency and exchange for Zilliqa: As a new cryptocurrency in the market, many are the exchanges that are hesitant to directly list it until the stability is ascertained. Because most of the exchanges that have accepted to list Zilliqa are crypto-to-crypto only platforms, those with cash or credit cards will be required to start at a different exchange that accepts such types of payments. Great examples include CEX.io and Coinbase.
Zilliqa Wallet
Are you planning to join the cryptocurrency niche? One must have item is the digital wallet. This is a digital location designed to hold your crypto assets. Note that this definition, though it is the accepted one, is indeed a misnomer. In reality, crypto assets such as Zilliqa do not leave their native networks. Therefore, there is no way they can be stored in a wallet whether digital or conventional.
What the wallets stores are digital codes that point at the crypto coins that you hold in the respective native network. These codes include the primary keys that point at your ZILs and call them to live when making transactions. The wallet also generates and stores the public keys that you should provide to those who want to pay you in Zilliqa. The public keys is also used by miners to confirm that you have ample Zilliqa to use or have met all the conditions spelt in a specific smart contract.
The last code generated by the wallet is the private seed. This is a very important code that allows users to regenerate the private keys in the case of a loss. It is very important that the private seed is kept safely and away from the main computer. Note that because Zilliqa is an ERC20 token, the wallets listed below are all ERC20 compliant.
Parity.
MetaMask.
MyEtherWallet.
Ethereum Mist Wallet.
Where to Buy Zilliqa with Credit Card?
Many people have a special connection to their credit cards. Because they are accepted in both conventional and online marketplaces, no one wants to live without them. So common are the cards that even credit reference agencies will always take a look at the credit cards when computing your credit score. Now, you can also buy cryptocurrencies such as Zilliqa using credit cards.
Note that because most exchanges that trade Zilliqa such as Binance and KuCoin do not accept credit cards, you will need to start from another platform that accepts credit cards and buy an alternative coin such as Ethereum. Then, use Ethereum to buy Zilliqa from an exchange that lists them. Some of these exchanges that you can buy the alternative coins with credit cards include;
Where to Buy Zilliqa with PayPal?
There is no direct method to buy Zilliqa with PayPal. Though PayPal has indicated that it will start facilitating payment even to crypto networks, it appears that the policy change is taking time. Before such changes are implemented, the best option for those with funds in their PayPal accounts is offloading into their bank accounts or credit cards.
How to Buy Zilliqa with Wire Transfer?
Even as the race to a cashless society picks pace, it is interesting to realize that nobody wants to live without a bank account. Banks are trusted because of their professionalism and emphasis on verifying every aspect of both senders and recipients of funds. They also provide useful investment advice and credit to investors. Now, you can also use wire transfer to buy Zilliqa. Here are is the procedure.
Start by acquiring a cryptocurrency wallet to hold your Zilliqa after the transaction is over.
Review the price of Zilliqa in the markets and deposit ample cash in the bank. Make sure to factor the cost of transactions.
Because the leading Zilliqa markets do not accept wire transfers, you will need to start from an alternative platform such as CEX.io or Coinbase. Here, you will need to buy an alternative crypto asset and exchange it for Zilliqa at the top exchanges such as Binance.
On the selected exchange, register for a trading account and buy the preferred alternative crypto asset. It is recommended that you go for Ethereum or other ERC20 tokens. Then, select pay with a wire transfer to complete the transaction.
Once the transaction is over, the selected crypto asset is moved to the trading account. You will need to exchange them for Zilliqa in another exchange such as HUOBI and finally rest them in your wallet. Avoid leaving them on the trading exchange account because they are too exposed to hackers.
Where to Sell and Trade Zilliqa?
If you got some Zilliqa, one of the ways of getting higher value from it is trading in the markets. While fiat currencies such as USD and Euro are traded in the forex markets, crypto assets such as Zilliqa are traded in the crypto exchanges. These are platforms that bring together crypto asset sellers and buyers so that prices of listed assets are driven by market forces.
When selecting the market to use, it is important to appreciate that the exchanges are the softest underbellies of the cryptocurrency industry. It is not uncommon to hear that cryptocurrency assets have been stolen from an exchange. Some of the exchanges that have been attacked recently and millions of Bitcoins and altcoins stolen include the Japanese crypto exchange called Coincheck that was hacked in January of 2018 and $425 million lost. About a month earlier, in December 2017, another cryptocurrency called Youbit was hacked and forced to file for bankruptcy.
The threat that hangs around cryptocurrency exchanges implies that traders and sellers have to be cautious when selecting the exchanges. Here are some of the top tips you can use to identify the best cryptocurrency exchange to sell and trade Zilliqa.
Make sure to identify a cryptocurrency exchange that does not have a hacking history. If it was hacked, carefully review whether the corrective measures adopted are satisfactory.
Pick the exchange that has low transaction fees. This will help you to keep the bulk of the profit as opposed to being consumed as transaction charges.
A great exchange should list many cryptocurrencies so that users can always have an option to shift to for higher profitability.
Select the exchange that allows users to move their Zilliqa to their wallets immediately after transactions are completed.
Go for the platforms with good customer support. This implies that all trading related issues that might arise will be addressed immediately so that no opportunity will pass you.
Take note of the geo preference for the exchange. Here, the target is selecting an exchange that accepts traders from your country or geo-location.
Use the platform that has been on the market for some time and won the affection of the society. If other users enjoyed the using the platform, you are also likely to enjoy using its features.
As a new cryptocurrency, most of the exchanges are yet to list Zilliqa. Well, this can be understood because it underscores the threat that comes with new crypto assets. Bulk of the Zilliqa is traded at Binance followed by Huobi and Gate.io in that order.
How Much Are the Transaction Fees of Zilliqa?
One of the primary goals of cryptocurrencies is to help pull down the cost of transactions. Because they operate on a peer2peer basis, users are sure of sending value without relying on centralized authorities or institutions such as banks. This implies that you will be able to make transactions without incurring unnecessary costs. Though Zilliqa does not provide the actual figure of what users should expect to pay, it outlines how the calculations are done.
When you initiate a transaction, you are required to pay Gas that goes to motivate the miners who confirm the transaction. The gas is divided among the leaders in the shard (micro-transactions) who proposed one micro block and the leaders of DS (directory service block) committee who proposed the final block. This implies that if the reward is n the leader of every shard gets m/n while the leader of the directory service gets m-n[m/n].
The good thing about transaction charges at Zilliqa is that you have the option of paying a smaller amount using smart security budgeting. Smart security budgeting is made possible through sharding by employing overlay above the consensus system. Under the system, you can specify the consensus group size that you want to complete every subtask. Also, you have to state the condition for completing the task, including the payment. This implies you can pay less and still get the task done. However, paying more Gas will attract the interest of more miners and ensure that the transaction will be completed faster.
Zilliqa Markets
Since 2009 when Satoshi Nakamoto opened the gate to blockchain solutions, the markets have continued to grow steadily to keep pace with the emerging cryptocurrencies. However, some of these markets are very skeptical especially when adding new assets such as ZILs. This is the primary reason why only a handful of the markets are listing Zilliqa.
Like Binance, KuCoin is also growing very fast. It is a Hong Kong-based platform that targets bringing as many cryptocurrencies to traders as possible. Unlike other exchanges such as Bittrex that are very cautious and rarely list assets that appear risky, KuCoin rarely shy off. For example, it was the first to list Bitcoin Diamond when other markets shied away. If you select KuCoin to sell and trade Zilliqa, rest assured of getting the earliest investment opportunities especially those that arise from ICOs.
In addition to low transition cost of only 0.1%, the trading platform is preferred by many people for listing a lot of cryptocurrencies. Whether you prefer trading Zilliqa for higher value cryptos or emerging assets, KuCoin is one of the options. To make trading easier and fast, you can follow the trading metrics that provide candid analysis of the market performance.
The biggest issue with KuCoin is that it only allows crypto to crypto trading. This implies that you must start from a different exchange such as LocalBitcoins.com that accepts fiat currencies. Besides, its affinity for new cryptocurrencies without assessing their stability puts users' investments at a very high risk.
This a Chinese trading and selling platform founded in 2013. The biggest selling point for HUOBI is the high number of listed crypto assets. You can opt to pair Zilliqa with top trending cryptos or trade it for emerging tokens. It also comes with advanced trading analytics that will help you easily understand the market and trade like a pro.
Initially, HUOBI transaction fee was 1% to 2% before being pulled down to 0.2% following the 2017 Chinese crackdown on the exchanges, mining pools, and ICOs. Though the fee is still low because there are platforms that charge as high as 0.5%, HUOBI should consider pulling it down further.
This is a trading platform designed for trading ERC20 tokens. The exchange is designed to run on the Ethereum network and follow the format of a smart contract. This implies that deposits, trading, and withdrawals are all integrated into ERC wallets.
While other Zilliqa trading platforms require users to have open and verify trading accounts, EtherDelta is different. Because it is integrated to the trading wallet, you are considered to be part of the Ethereum system. To start trading on EtherDelta, you only need to add your Zilliqa ERC wallet to the EtherDelta.
The platform's trading fees is only 0.003%. This fee is used to pay miners who confirm transactions. Note that you can opt to have the transaction cleared faster by paying more Gas.
Value of Zilliqa
When the news of Zilliqa hit the headlines, the community was convinced that a reliable solution for addressing scalability had finally dawned. The unique structure of Zilliqa has made people believe that its value will grow and perhaps surpass Ethereum and Bitcoin.
On 2nd of May, 2018, Zilliqa was rated number 35 based on market capitalization at Coinmarket. Its market capitalization stood at $882,143,079 at a price of the $0.1211. This puts it well ahead of other more popular cryptos such as Populous that has a market capitalization of $868,954,462, and Komodo with $411,320,515.
On 8th of May, 2018, the market cap of Zilliqa hit the first time $1 billion, and the highest peak so far took a place on 10th of May with the market cap of $1.46 billion and the price of $0.2 USD. This was a huge 450% growth in price just in one month, comparing to the numbers on early April 2018.
Is It Profitable to Invest in Zilliqa?
Most people joining cryptocurrencies want to know the chances of their investment growth in the coming months or years. Though Zilliqa is faced with serious challenges such as volatility, its design makes it more secure, decentralized, and capable of running a lot of transactions. These qualities are important indicators that Zilliqa could become more profitable over time.
At the start of March 2018, the value of Zilliqa was $0.037. However, the price grew to $0.11 by end of April; a whopping 200% growth. This is very significant at a time when most cryptocurrencies are making negative growth or very slight improvement. If Zilliqa maintains that growth, it is likely to become one of the most valuable crypto assets out there. However, it is important to appreciate that many factors such as looming regulations can easily cause the profitability of Zilliqa to plummet. The highest peak of Zilliqa price was $0.2 on 10th of May 2018. This means almost 450% growth comparing to March and early April 2018.
Where to Spend or Use Zilliqa?
One of the primary methods of assessing the acceptability of a cryptocurrency is checking the number of stores that accept it as a means of payment. Most traders only accept cryptocurrencies that have a huge following and promise growth over time. On this front, Zilliqa is lagging behind. No store or service provider had come out to indicate that clients can pay with Zilliqa by close of the first quarter of 2018. To pay with Zilliqa, you will need to convert the cryptocurrency to the accepted coins.
Can Zilliqa Grow to Become a Major Payment Network?
Yes, Zilliqa can grow into a major payment network. Every cryptocurrency out there debits with the target of becoming a primary payment network. Note that this goal has made competition very stiff because over 1500 cryptocurrency networks are all racing for the same goal. For example, Zilliqa is competing against Ethereum that hosts it, Bitcoin, and other top cryptos such as Ripple.
The cryptocurrency has addressed the problem of scalability. Tests done on the Zilliqa network have demonstrated it can run over 2500 transactions per second. When implemented on a full scale, Zilliqa could easily surpass the transaction capacity of top networks such as Visa.
The development team is working together with top financial organizations in Singapore and the Far East. This means that it is not seen as a threat, but a platform that can be used for faster growth and success.
The Zilliqa community has been growing rapidly since its white paper and test net were released.
The crypto experts appear in agreement that Zilliqa is a great cryptocurrency that could replace some of the top networks in the market.
The cost of sending funds using Zilliqa network is very cheap compared to other top cryptocurrencies and even banks.
Note that the ability of the cryptocurrency to grow into a major payment network is dependent on the progress in the blockchain niche. For example, if harsh regulations are passed, the growth of cryptocurrencies such as Zilliqa is likely to be compromised.
How Does Zilliqa Work?
Zilliqa uses blockchain technology. It is a new type of open source network designed to help scale the transaction rates. Zilliqa operates through the creation of sub-networks that can agree on a set of transactions in any epoch time. Using this analogy; if one sub-networks can agree to process, say 100 transactions in one-time epoch, then 10 of these sub-networks can complete 1000 aggregate transactions.
The secret to securely aggregating transactions in Zilliqa is ensuring that all the sub-networks can process different transactions without double spending. The creators of Zilliqa held the assumption that mining network will have some malicious nodes. Therefore, they cannot be trusted.
Zilliqa works on a standard proof-of-work model. However, this is applied in two-layer blockchain structure that includes highly optimized consensus algorithm to process shards. In addition, Zilliqa employs special-purpose smart contracts language and an additional execution ecosystem that leverages the architecture of the network for large scale and high-efficiency computational platform.
The smart contract language applied in Zilliqa uses the common data flow programming model that allows smart contracts to be represented as directed graphs. This means that nodes in the representational graph are functions. A node is activated when all the inputs become valid and the data flow contract is suitable for the decentralized system.
The Zilliqa's sharded architecture is considered ideal for operating high scale computations that are easy to parallelize. Some great examples at this point include linear algebra computations to more complex computations such as data mining, training neural networks, financial modeling, and scientific computing used in smart contracts.
The entire system of the Zilliqa network can be seen to work in a couple of layers that defines every feature and makes the network operate in harmony. Here are the layers.
The cryptographic layer: This layer is used to define all the cryptographic primitives that are applied in Zilliqa. The network employs Elliptic Curve Based on Schorr Signature Algorithm and Proof-of-Work algorithm.
The data layer: This layer defines the data constituting the global status of Zilliqa. It further defines the data required by various entities in Zilliqa in order to update the global state. Such data include state, address, account, transactions, and blocks.
The network layer: This is the main layer where scaling takes place through sharding. This layer helps with defining and implementing network sharding, running the public channel, and facilitating new nodes joining the network.
The consensus layer: This layer relies on practical Byzantine Fault Tolerance Protocol (PBFT) that was proposed by Liskov and Castro.
The smart contract layer: Zilliqa employs innovative special-purpose smart contract language and implementation environment to enhance efficiency.
The incentive layer: This layer is used to define the interaction between people initiating transactions and the miners who process them.
Does Zilliqa Use Blockchain Technology?
Yes, Zilliqa uses blockchain technology. While cryptocurrencies have continued to grow progressively, the issue of scalability has become a major handle that developers are finding very hard to address. Even though cryptographic solutions are very advanced, the transactions they can handle are dwarfed by other financial services such as MasterCard and Visa. This is what the Zilliqa blockchain aims to address.
The primary feature that helps with addressing scalability at Zilliqa blockchain is sharding. These are divisions of the Zilliqa transactions that divide transactions into smaller components and processes them in parallel. This has helped to raise the transactions that Zilliqa can handle with a huge margin. The testing operations demonstrated that Zilliqa can handle more than 2400 transactions per second.
The Zilliqa blockchain employs proof-of-work consensus model to perform sharding and establish identities. But unlike other blockchains such as Bitcoin and Ethereum, Zilliqa does not use PoW to drive consensus. Rather it employs practical Byzantine Fault Tolerant Protocol. This model makes the Zilliqa blockchain come with a number of advantages.
PoW is only done after a specific number of blocks. Say, something like 100 blocks. Because of this, the cost of energy required is relatively low. It is because of this that energy cost for running a Zilliqa node is about 1/10 of running a Bitcoin node.
Because miners spread in the Zilliqa network reach consensus on a number of blocks with only one PoW, the payout is relatively stable. The transaction processing fee is also lower compared to most crypto networks.
The Zilliqa computational sharding allows applications running on the network and users to specify consensus group size for every sub-task. Each group will be required to compute the same subtask and present their results. If ¾ of the groups produce the same results, the transaction is completed and added to the public ledger.
A gas fee is applied for computation and implementation of smart contracts. This is also important in preventing abuse of computational resources on the Zilliqa blockchain. This implies that you can budget the amount to use on the Zilliqa network. However, paying more gas will attract more miners and transactions will be completed faster.
To make the blockchain application and use of smart contracts friendlier to programmers, Zilliqa has committed to providing higher level language to programmers. The syntax of the new language is expected to be closely mimic solidity. This will help to make migration of smart contracts to Zilliqa easier and cheaper.
Mining Zilliqa
Mining has been the primary method used by cryptocurrencies to release new coins into their networks. However, the cost of mining has especially become so much especially for cryptocurrencies that use PoW algorithm such as Bitcoin and Ethereum. As Zilliqa breaks the ceiling with the sharding technology to address scalability issues, it also took a different approach to mining compared to Ethereum.
The mining method takes advantage of PoW consensus model with practical Byzantine Fault Tolerant protocol. Miners only need to use PoW for establishing their identities on the Zilliqa system. Then, they are assigned to specific groups where multiple rounds of practical Byzantine Fault Tolerant Protocol consensus can be operated. One turn of PoW helps to write multiple blocks to the Zilliqa public ledger. This guarantees more rewards to miners.
Approximately 12 hours of the Proof-of-Work algorithm are run every month. Apart from the time when the PoW is being done, the miner's graphics cards will indeed be less active. This pulls down the associated power cost by a huge margin.
Every final transaction block (TX-Block) comes with rewards that generate new tokens. With the Zilliqa having a total supply of 21 billion finite ZILs, the block rewards are spread over a period of ten years. The target is ensuring that 80% of the tokens are mined in the first four years. Then, the remaining 20% will be mined in the subsequent six years.
In addition to the block reward that helps to release ZILs, the miners are also incentivized with the transaction fee. Every person sending value is required to pay an upfront in Gas that goes to incentivizing the miners.
What Are the Advantages of Zilliqa?
Many people coming to Zilliqa want to enjoy huge return on their investments. They hold the view that because Zilliqa is better than Ethereum or even Bitcoin (speed, scalability, and cost of transactions), it will continue growing rapidly to become one of the top assets in the market. Here are the main advantages of Zilliqa.
The cryptocurrency allows users to invest without worrying about third-party seizures. Unlike bank accounts where your deposits are known by many people and can easily be frozen by a court of law, Zilliqa allows you to invest without worrying about such seizures.
Zilliqa sharding technology allows it to handle more transactions faster. By addressing the problem of scalability, that has been suppressing other cryptocurrencies growth, Zilliqa has demonstrated the potential to become a major payment network.
The cryptocurrency makes sending value across the globe fast and cheap. This is made possible by operating on a peer2peer basis and bypassing profit-seeking organizations such as banks.
Zilliqa is led by a very enthusiastic team that commands respect in the cryptocurrency industry and conventional financial realms. The team has helped the cryptocurrency to win a lot of trust.
The value of the Zilliqa token has been growing progressively. This is an early pointer of its potential and the possibility of delivering even higher ROI (Return on Investment).
As an anonymous cryptocurrency, it means that Zilliqa users are able to send value without worrying of chargebacks. Even if you want to buy an item from a trader with different viewpoints, there is no way he can follow back to know about your details.
What Are the Risks of Zilliqa?
While the primary target of most people coming to Zilliqa is enjoying the associated benefits, it is important to also appreciate the associated risks. Here are some of the main risks that you need to know.
The risks from the looming regulations. With more governments indicating they are threatened by cryptocurrencies, the respective administrations have vowed to pass harsh regulations. This could halt the current growth of Zilliqa or even force it out of existence.
Mining Zilliqa is less energy intensive. Because Zilliqa mainly employs practical Byzantine Fault Tolerant Protocol consensus and only calls PoW occasionally, miners are sure of incurring less in energy costs but mining more.
Zilliqa is one of the latest crypto tokens in the market today. As a young network, it means that most of the features are yet to be implemented and their stability ascertained.
The competition from newer and more appealing cryptocurrencies. Just like Zilliqa sought to address the shortcomings from earlier cryptocurrencies, it is likely to face the same threat as more advanced cryptocurrencies enter the market.
The danger of getting attacked by cybercriminals. Getting attacked and losing crypto assets is a risk that faces every cryptocurrency user in the market. You can get attacked at the Zilliqa network level, the wallet level, or even in the markets.
Sharding used at Zilliqa requires a lot of disk space. When you decide to run as a full node, it is important to be prepared with ample space to hold the micro-transactions generated through sharding. Though Zilliqa has indicated it will address the issue by partnering with distributed storage services such as Bluezelle, users working on the network at the moment need a lot of space.
High volatility. One weakness of cryptocurrencies including Zilliqa is high volatility. Everything that happens in the crypto and finance sector affects crypto assets' value in one way or another. This means that your expectation for growth can only be speculative.
The token is built on the Ethereum system, While this might be considered an advantage because developers did not have to start from scratch, it is also a disadvantage. The association with Ethereum means that Zilliqa lacks independence because everything must be implemented in line with the requirements of the Ethereum blockchain.
Risk of sending Zilliqa to the wrong address. To make transactions on the Zilliqa network, users are required to use the target's public keys. However, the public keys are a lengthy code that can easily be confused. This raises the danger of sending ZIL to the wrong address.
What Happens if Zilliqa Gets Lost?
It is not uncommon to hear people saying that their crypto assets have been lost. Though most development teams have been working extra hard to, many people have been wondering what happens when Zilliqa gets lost. Here, it is important to appreciate that ZIL do not leave the network.
Loss through hacking: The lost ZIL will still be in the network but under the new owner.
Loss through sending to the wrong address: If you send ZIL to the wrong address, the loss is permanent because the transaction cannot be reversed.
Forgetting the private keys: If you forget the private keys, it means that the ZIL cannot be called to live. Unlike hacking or sending to the wrong address, the tokens are still under your name. However, they are in a dormant state until you get the right private keys.
Damage of the Zilliqa wallet: The damage to the wallet can happen through a malicious attack, deleting, or loss of the computer. In such a loss, the ZIL will still be under your name but in a dormant state.
Zilliqa Regulation
Between 2009 and 2018, one of the things that appear to be seriously troubling most governments is the topic of cryptocurrencies. Most administrations feel that the cryptocurrencies are out to cripple their operations and finally introduce a new order. Because cryptocurrencies allow users to operate anonymously, many users have been thinking that they can operate tax-free. As peer-to-peer crypto networks, it implies that most centralized organizations such as banks and other financial institutions are bypassed. This could be the beginning of a slow but sure death of such licensed entities.
Though much might have skipped many administrations when cryptocurrencies debuted, things have changed so much today. Every administration now appreciates the risks that come with cryptocurrencies such as Zilliqa. The investment landscape is probably the hardest hit as more people shift from conventional assets such as real estate and bonds in favor of the more promising crypto assets such as ZIL tokens.
One common example given in most investment circles is that of Bitcoin. When Bitcoin was first launched in 2009, its value was about $1. By the close of 2017, it had grown to about $16,000. A person who invested $1000 in 2009 would have experienced a mammoth growth of 1,599,900%. With such expectations from emerging cryptocurrencies such as Zilliqa, the appetite for shares, bonds, and other assets is fast ebbing out.
From the United States to Japan and other countries, no jurisdiction has installed a comprehensive crypto framework. Despite the blockchain technologies having been in operation since 2009, many people have started wondering why none of the countries is yet to craft a clear legal framework. For example, the United States was the first to point at the risks that come with the implementation of cryptocurrencies. Despite this, it was yet to craft a workable legal framework by the close of the first quarter of 2018.
It has now emerged that crafting cryptocurrency regulations is no walk in the park for most administrations. Some are caught between the rock and a hard place because the effects of cryptocurrencies are evident, yet they have no idea where to start. Here are some of the main reasons why no country has crafted a cryptocurrency regulation.
The cryptocurrencies, unlike banks that have specific owners, are owned by users spread around the globe.
Many administrations are caught off-guard by blockchain technology applications. This means they are forced to play catch-up when working on legal frameworks.
Projects based on cryptographic solutions such as Zilliqa have demonstrated the capacity to address problems such as big data that have refused to go away for a long time. They have also demonstrated the capacity to help reduce the cost of transactions and increase speed.
Cryptocurrencies have become the center of the fast-growing political storms. Even though governments feel threatened, people are seeing the cryptocurrencies as better options because they help pull down the cost of financial transactions.
Cryptographic solutions such as Zilliqa are seen to be the apex of fintech and no country wants to be the first to block such growth.
Even though the crypto regulations have taken long, one thing that every Zilliqa and other cryptocurrency enthusiast have to contend with is that the laws are on the way. Sooner or later, these laws will finally debut. Therefore, it is important to carefully follow the legal updates to know when the laws are dawning and prepare for possible aftershocks.
Is Zilliqa Legal?
Yes, Zilliqa is legal. Because no country has passed a cryptocurrency regulation framework, crypto networks such as Zilliqa remain legal in most countries. However, it is important to appreciate that different country are at different levels of implementing the legal frameworks. However, some have opted for direct orders to block the growth of cryptocurrencies. To understand the legal status of Zilliqa, here is a closer look at individual jurisdictions.
1) European Union
European Union is one jurisdiction that appears undecided on the actual road to follow when it comes to cryptocurrency regulations. Different institutions of the giant union appear to be pulling in different directions. The EU Central Bank was the first to caution EU citizens about the dangers that come with cryptocurrencies such as Zilliqa. It indicated that cryptocurrencies are highly risky and could turn into bubbles that can easily burst causing huge losses to investors. However, the EU Parliament has insisted that there is a need for caution when approaching the cryptocurrency regulations.
For the EU leaders, the main concerns for cryptocurrencies are directed at preventing the looming threat of fraud. Valdis Domnrovski, the vice president of the European Commission indicated that they were deeply concerned with the risks associated to crypto assets' price volatility, the danger of total investment loss, and liability gaps. The call for a legal framework appears to be approaching the climax with leaders indicating it is about time to make the move.
On 22nd January of 2018, the UK Prime Minister, Theresa May joined the growing calls for crypto regulations. She said she was supporting the stand taken by the leader of IMF, Christine Lagarde and President Donald Trump. Speaking to the press during the WEF (World Economic Forum) in Davos, Theresa insisted that cryptocurrencies can easily become channels for criminals and even terror.
Other leaders who are supporting the course to fast-track crypto regulations include France, Italy, Germany, and Finland administrations among others. France has already established a cryptocurrency working group to help guide the entire cryptocurrency regulation.
2) China
China is one of the countries that have been very hostile to cryptocurrencies. In fact, when Zilliqa was released during the ICO, the tokens were not available to Chinese and US citizens. The Chinese administration has indicated that cryptocurrencies are against its policy of stemming capital outflows and corruption.
The country started with banning ICOs and then went ahead to clamp down crypto exchanges that facilitated selling of digital assets. The exchanges' accounts were frozen and cryptocurrency miners banned from operating in the country. Now, the Chinese administration is targeting blocking even crypto networks from outside the country from accessing the local market.
Even with these efforts to halt the growth of cryptocurrencies, China does not appear in a hurry to come up with a legal framework for cryptocurrencies. This implies that it is likely to continue using direct gag orders on cryptocurrencies.
3) Singapore
Singapore, a finance giant in Asia, has been lax on crafting cryptocurrency regulations. The country's administration appears to approve cryptocurrencies by indicating that they are less prone to shocks that often send fiat currencies tumbling and precipitating meltdowns. In 2017, the International Commercial Court appeared to legitimize economic stake in a Bitcoin trading dispute.
Early in January of 2018, the country's prime minister, Tharman Shanmugaratnam indicated that the nation's laws had not drawn boundaries between transactions done using crypto assets, fiat currencies, or other methods of transmitting value. To support the prime minister's argument, Sopnendu Mohanty, the MAS fintech chief, argued that he did not in any way see a Lehman Brothers type of financial slowdown with cryptocurrencies.
However, the top administrations indicated that there was a need for consumer protection as crypto space continues to grow. Note that the hacking of Coincheck, a Japanese crypto exchange, was established to have targeted the Singaporean based NEM crypto coins.
4) Russia
While other countries take longer to craft crypto related laws, Russia has decided to move on. Before 2018, Russia administration had indicated it was not interested in regulating cryptocurrencies. It only indicated that they were not legal tenders. This implied that users were legal to use Zilliqa and other cryptos. However, this stand changed early in 2018 when the finance ministry pointed that the law was unclear whether traders who accepted payment in cryptocurrencies were committing offenses or not.
Together with the Russian central bank, the finance ministry crafted a draft bill that has become one of the reference points both in Russia and beyond. The Digital Finance Assets draft bill focuses on every aspect of cryptocurrencies. The draft defines digital assets and proposes how cryptocurrency exchange, mining, and investment should be done. Even before the draft has become law, it has generated a lot of reaction with both the opposition and the fintech community indicating that Russia is out to punish innovation.
Zilliqa and Taxes
Many people developing an interest in cryptocurrencies such as Zilliqa are not simply focusing on investing. Rather, they also want to enjoy a lifestyle free of taxes. Because of the anonymity that comes with cryptocurrencies, there is a general perception that users can live without worrying of third-party seizures including getting discovered by tax authorities. However, it is this focus that has put cryptocurrencies into crossroads with governments.
In the United States, only a handful of hundreds of thousands of cryptocurrency holders and traders report it in their annual tax reports. The US government through the Commodities Futures Trading Commission clarified that cryptocurrencies such as Zilliqa should be considered commodities. This implies that just like you treat revenue from others assets such as securities and bonds, so should be cryptocurrencies.
In Israel, the government has made it clear that all crypto traders have to pay taxes. Those who fail to make the right remittance are guilty of offenses. Other administrations have it mandatory for all traders using cryptocurrency exchanges to register for trading accounts and verify them using government recognized personal details such as phone numbers and date of birth.
Even as more people look at Zilliqa and other cryptocurrencies with the aim of living tax-free lifestyles, tax, and financial experts are seeing it differently. The blockchain technology is still in the infancy and a lot of discoveries are being made. This implies that though the current technology might be giving you cover from authorities at the moment; it might get very different when new technologies are discovered.
Note that every transaction is added into a permanent public ledger. Therefore, even after so many years, you can still get lawsuits coming your way. However, things do not have to be this way because you have the option of doing it right. You can enjoy all the benefits espoused in Zilliqa without going against any financial or tax related laws.
Treat revenue generated from trading Zilliqa as taxable returns.
Make sure to capture all Zilliqa related trading details in the annual returns report.
Capture important details of every transaction to help clarify any issue that may arise. Most important of these are traded volume, the price of ZIL, and corresponding fiat.
If you are a trader accepting payment in Zilliqa, make sure to capture the details appropriately and factor them in the balance sheet. Do not hesitate to work with a tax expert if this appears difficult.
Does Zilliqa Have a Consumer Protection?
No, Zilliqa does not have consumer protection. Like other cryptocurrencies, Zilliqa is a cryptocurrency network that operates on a consensus model. This means that the network is owned by the users spread in the system. If you are part of the system and have a problem such as sending ZIL to the wrong address or getting hacked, there is nowhere to report. Indeed, you cannot even report to a court of law because cryptocurrencies are nor regulated.
To operate more securely in the Zilliqa network, you need to take a personal initiative. Here are some useful tips to assist you to operate securely in the network.
Never share the private keys with other people.
Select the exchanges that have a high focus on security for traders.
Triple check the public address before sending value to avoid sending to the wrong people.
Make sure that the computer you are using is updated and has the best antivirus.
Make sure to move your Zilliqa to cold storage immediately after buying them from exchanges.
Illegal Activities with Zilliqa
The anonymous nature of cryptocurrencies has made them the primary target of criminals. Because criminals can run Ponzi schemes and even sell counterfeits without fearing that transactions can be canceled or getting discovered, it is important to be very careful before investing in crypto assets. However, no illegal activity had been reported with Zilliqa by close of the first quarter of 2018.
Is Zilliqa Secure?
How secure are users ZILs when they join and use the network? This is one question that many people keep asking when they decide to join the Zilliqa cryptocurrency. The development team wanted to ensure that users can enjoy enhanced security in addition to faster transactions when working in the Zilliqa network. Here are some of the things that make Zilliqa very secure.
It employs the practical Byzantine Fault Tolerant Protocol consensus model which is considered more secure compared to the PoW.
Advanced cryptography that uses elliptic curve cryptography for memory-hard hash function and digital signatures.
Is Zilliqa Anonymous?
The thrill of making transactions anonymously without worrying that a third party can unmask the details is the primary driver pulling people to cryptocurrencies such as Zilliqa. The Zilliqa development team employed advanced cryptography to ensure that users can run transactions privately. Whether you want to send value or sell products using smart contracts, no third parties can follow back to know about it.
Has Zilliqa Ever Been Hacked?
Zilliqa has never been hacked. Many people coming to cryptocurrencies want to know that their investments are secure. They want the assurance that they will not be attacked and assets siphoned off by criminals. Since the release of the private test net, no case of successful hacking has been reported. Note that this does not mean that Zilliqa is not targeted by hackers. Rather, the hackers have been finding it very difficult to break into the network.
How Can I Restore Zilliqa?
If you lose Zilliqa, it might be possible to restore them depending on the nature of loss. To increase the chances of restoring Zilliqa, it is important to be prepared well before the loss happens. Here are the methods you can use to restore Zilliqa.
Loss through hacking and sending to the wrong address: This type of loss is permanent. Your Zilliqa has changed hands and now belongs to a new owner. The network treats such as completed transactions and includes them in the public ledger.
Loss through forgetting the private keys: In this case, you need to regenerate the private keys using the seed.
Loss through damage to the wallet: If your Zilliqa wallet gets lost or damaged, restoring Zilliqa can be done by reinstalling the wallet from the backup.
Why Do People Trust Zilliqa?
By the end of the first quarter of 2018, there were more than 1500 cryptocurrencies in the market. With most of these networks being used to help send value on a peer2peer basis, the battle has now shifted to trust. Most people want to join the cryptocurrencies that can guarantee them better returns and security. Though Zilliqa is very young, it has endeared itself to the community so much. Here are some of the main reasons why a lot of people trust it.
The cryptocurrency has managed to address the problem of scalability using the sharding technology. This means that it can easily compete with other top payment networks such as Visa.
Zilliqa has a very dedicated team. A crypto network is as good as its leading team. Because most of the development team members are experts in cryptographic solutions, the community believes that the cryptocurrency will grow into a major force in the industry.
Zilliqa is marketed as a better crypto option. While the most notable thing about Zilliqa is scalability, the development team has marketed it as the better option. For example, people who are in other networks are considering joining Zilliqa to enjoy the expected progressive growth.
Though it is a very young cryptocurrency, its value has grown and outdone others that have been there for longer. For example, the market capitalization of ZIL was $1.4 billion well ahead of the Bitcoin Diamond, Bitcoin Private and Stratis among others on 10th May of 2018.
The development team is highly committed to providing optimal security to users and all transactions. For example, they have put a lot of focus on proving safety properties on smart contracts. This will help to address common issues such as DAO hacks and parity.
History of Zilliqa
As one of the latest cryptocurrencies to enter the market, the history of Zilliqa is relatively short. Note that the development team has committed to continue adding more features and providing updates regularly.
August 2017, the Zilliqa white paper was released by a team of cryptographic solutions researchers at the National University of Singapore. This formed the main communication to the public about the architecture of the network and outlined what users should anticipate.
The Zilliqa public test net was released in December 2017. This allowed developers to test and make their contribution to the source code.
The Zilliqa ICO ran between 27th December of 2017 and 4th January of 2018. 30% of the total Zilliqa tokens were sold.
On February of 2018, the market cap of Zilliqa hit $468,535,00 at a price of $0.06. The value has grown with time to reach $1.4 billion at a price of the $0.2 on the 10th of May in 2018.
In the second and third quarters of 2018, the main net launch of first decentralized applications for Zilliqa will be implemented.
Who Created Zilliqa?
Zilliqa was developed by a team of cryptographic solutions researchers at the National University of Singapore. Though little information is provided about this research group, its commitment to see the project become a major force in the crypto industry was evident through the development team and advisors selected to steer the project. For example, Zhup Shuoji, one of the FBG founders and expert in cryptocurrency trading, joined the development team as an advisor. Other personalities involved in early development and running of Zilliqa include;
Dong Xinshu (Zilliqa CEO).
Prateek Saxena (Chief science advisor).
Yaoqu Jia (head of technology).
Amrit Kumar (head of research).
Ong En Hui (Head of Business Development).
Clark Yang (core developer).
Antonio Nunez (core developer).
Siddhartha Sahai (core developer).
Zilliqa Videos and Tutorials
Interview with Zilliqa CEO, Xinshu Dong
10 Facts About Zilliqa
Zilliqa Keynote: Next-Generation Scalable Blockchain
See Also